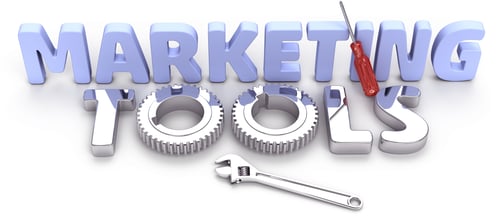 Automating your marketing efforts comes with a wide range of benefits. The ability to build a dynamic lead nurturing workflow helps you improve your conversion opportunities, while scheduled social media messages help you fill out your content calendar.
But, as outlined by HubSpot, successful marketing automation entails so much more than its buzzword nature suggests. At its best, it includes not just automated, but personalized content that attracts, nurtures, and converts leads at all stages of the funnel. Inbound marketing is the new standard to attract your ideal customer leads.
Marketers who recognize the true depths and potential of the concept tend to be highly successful. In that case, it drives a 14.5 percent increase in sales productivity, while at the same time reducing overhead by more than 12 percent.
Given rapid technological advances such as machine learning, those statistics will only point upwards.
To have similar success as marketing's biggest thought leaders on the topic, you might need help. So without further ado, here are 5 marketing automation tools everyone in the marketing automation industry should be using right now.
1) WordStream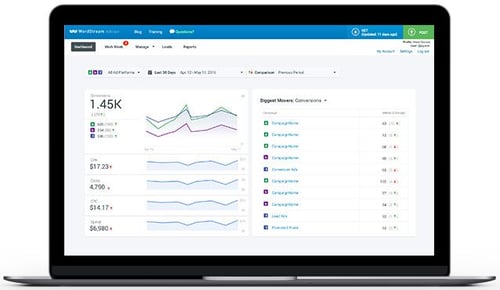 You might not think of Pay-Per-Click advertisements as a natural part of marketing automation. But in reality, it can be the item that pushes your efforts over the top.
Pay-Per-Click (PPC) management includes advertisements on both search engines and social media.
As their name suggests, these ads are effective because your budget will only be charged when someone is interested enough to actually take the action you want them to take.
To get to that point, your efforts have to be strategic. That's exactly where WordStream enters the equation.
Any successful search engine ads need to walk a tight line. They have to be based on keywords that are searched frequently enough to actually get audience attention, without being so competitive that they blow through your budget.
Keyword research is key, and WordStream just happens to offer one of the most powerful research tools available online.
In addition, the tools also helps you optimize your PPC ads over time. This is where the automation part comes in: by automating your PPC management, you are more easily able to focus on what matters most - creating relevant ads that maximize your chances of lead conversions.
2) ScoopIt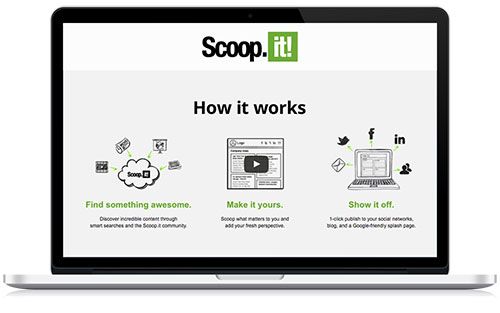 In 2017, content marketing has become a vital part of any digital efforts. Straightforward promotional efforts are simply no longer enough to get the attention of an audience that's increasingly cynical toward advertising messages.
Relevant content, on the other hand, can still accomplish that feat.
Put simply, ScoopIt helps you build that content. While most marketers have begun to understand the importance of value-driven content, only 42 percent consider themselves to be effective at creating it - probably because less than 50 percent have a documented strategy.
ScoopIt promises to remedy that fact. On the tool, you can easily research the type of content that resonates with your audience, while producing relevant blog posts and even newsletter article more quickly than having to do so from scratch.
Meanwhile, predictive analytics help you understand the potential impact of your content before you begin to create it.
After publishing, the same analytics suite helps you measure its success and return on investment. In other words, it's ideal for anyone looking to automate and strategically enhance their content marketing.
3) Seventh Sense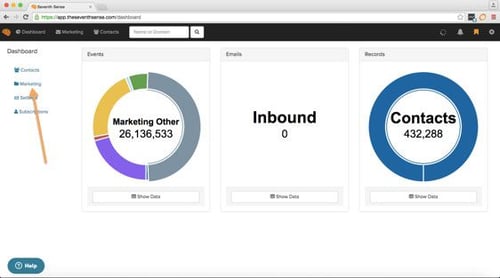 New opportunities continue to emerge, but email marketing just keeps on ticking. It remains one of the most effective ways to reach your audience, especially if they're already part of your database as leads.
To be successful in email marketing, of course, you need the right tools to distinguish yourself from hundreds of other marketers looking to reach your audience every day. One way to do that is adding the power of artificial intelligence to your toolbox.
If that sounds complicated, let Seventh Sense help. This tool is designed specifically for email marketing, allowing you to optimize your sender list by minimizing unsubscribes and creating more relevant messaging.
By utilizing your existing marketing and lead data, the tool helps you improve the relevance and ultimately the success of every message you send.
The result is not just more reliability, but the ability to stand out in a crowded inbox and leverage the potential power that email marketing brings with it.
4) VidIQ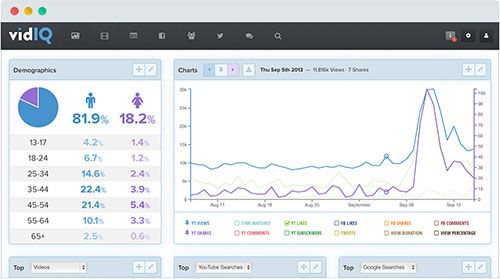 It's becoming difficult to deny that content marketing is moving into, and taking over, the digital realm.
In fact, given its many advantages in a variety of channels, video may now the single most effective type of content you can produce to enhance your marketing efforts.
Creating video, of course, can also be difficult. Given the resources that go into producing high-quality content, you have to make sure that the end result will actually justify the initial effort. VidIQ can help you accomplish just that.
VidIQ is more than just a video manager. It helps you optimize your visual content for YouTube, using features such as custom SEO analysis and recommendations for searches on the world's largest video sites.
The tool even allows you to manage and build your influencer network, achieving greater brand awareness by encouraging especially popular members of your target audience to share your content.
It's a perfect opportunity for any marketer looking to master the video space.
5) Teamwork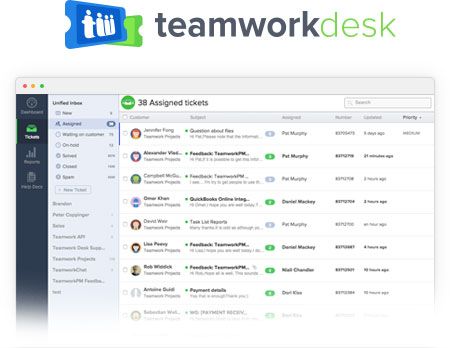 All of the above tools, and the many other available to help you automate and optimize your marketing, can quickly complicate the job of any marketer. Fortunately, the final tool on our list helps in that management endeavor.
The value proposition of Teamwork is obvious in its name. It helps you build a more integrated digital marketing strategy by combining your apps, building projects and tasks, and using a wide range of other opportunities for collaboration.
Even file management, time tracking, and billing features are included in the suite.
In other words, Teamwork helps you make everything you do more efficient. It brings in the various aspects of the marketing process and strategy into a single solution, ultimately aiding in its success through increased integration.
Optimizing Your Marketing Efforts for Long-Term Success
Embracing marketing automation comes with the potential for immense success. At the same time, getting to that point requires thought, strategy, and a number of marketing automation tools that help you in the individual tasks involved.
The above list is only a start to make that happen. Ideally, you need to work with a partner who can help you not just automate, but optimize all of your digital marketing efforts.
To learn more about what that might entail, contact us. We'd love to work with you on a digital marketing strategy that will see your business grow and succeed.