You deserve an agency that will
help you grow your business
Elevate Your Brand And Accelerate Growth While Attracting The Right Visitors & Leads.
What Makes Us Different?
WE ARE EXPERIENCED SALES LEADERS
We know sales, how to generate leads and close deals.
WE BECOME YOUR PARTNER
At RiseFuel, we don't sell projects, but ongoing marketing and sales programs.
WE BECOME YOUR PARTNER
30 Years of sales experience as a top producer so we know how to find leads.
RISEFUEL REALLY LEARNS YOUR BUSINESS
We center in on what makes your business unique and who is your ideal customer.
REVENUE GROWTH PROVES OUR SUCCESS
Our responsibility is to produce strong ROI and increase sales. We take this seriously and know this why you hired us.
WE ARE CREATIVE & INNOVATIVE
Our focus is to help businesses tackle their most intense digital marketing challenges and optimize their online presence.
"We help companies utilize technology to grow their business while providing some or all of the services they need to achieve their objectives."
What is RiseFuel?
RiseFuel is a marketing automation, inbound marketing and sales enablement agency drawing on years of experience in digital marketing, lead generation and high-volume sales.
We can partner more closely with our clients and see their vision, and this aids us in creating opportunities and successful results that exploit opportunities currently missed.
Let's chat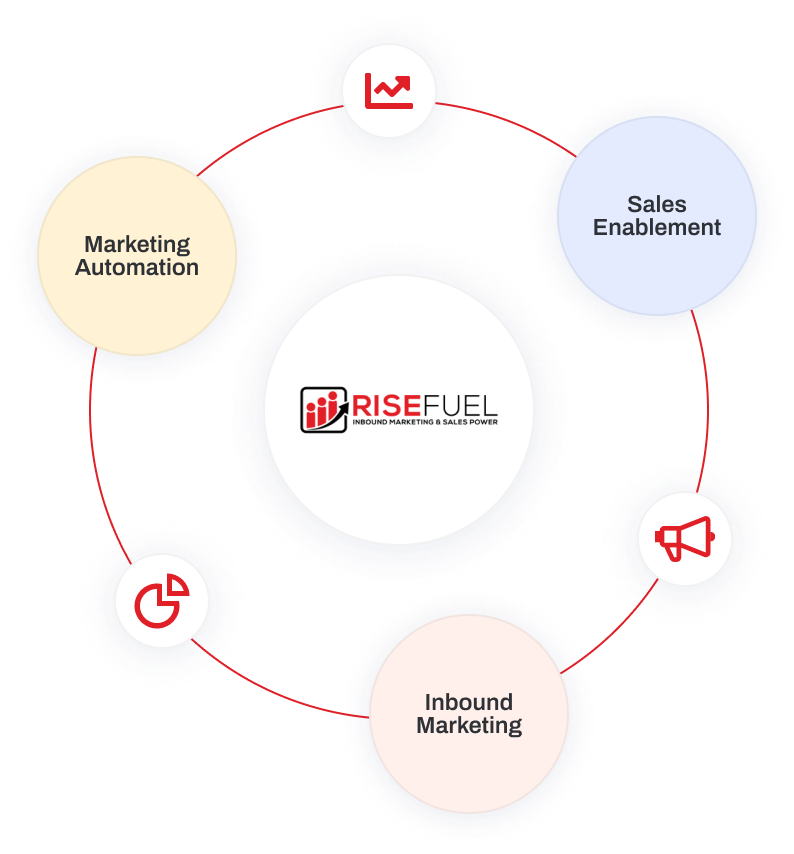 We are the fuel to power your business growth engine!
Our Process Is To Learn, Research, Create & Produce.
Our process starts with understanding your business goals, defining your ideal buyers' unique journey and creating a marketing strategy that aligns with your sales initiatives.
We research, plan, strategize, execute, measure and then optimize to get maximum results — and then we start the process again. We let the data and user behavior drive our collaborative decisions.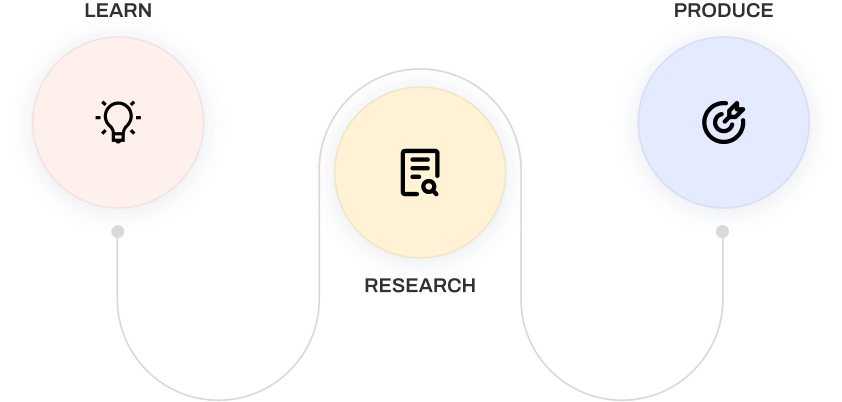 SEO strategy gets people to your site; inbound strategy gets them engaged.

We Add Deep Level Expert SEO Power!
At RiseFuel, we lead highly strategic inbound campaigns that turn leads into customers.
What makes us different is we integrate our campaigns with rigorous SEO analysis, giving us the insight and agility needed to achieve our clients' most ambitious goals.

We Constantly Tweak & Adjust Weekly
Most agencies or services sell a package or service that, when completed, is done. At RiseFuel, we think differently.
When things change, like Google algorithms and visitor engagements, we adjust, pivot, and keep your site and marketing campaign up-to-date and finely tuned.

Digital Marketing Services and Strategies Customized to Your Business & Budget
At RiseFuel, we pride ourselves on client relationships, communication, and recommendations that keep our client's budgets, needs and goals in mind.
We work collaboratively to help you further define your goals, review existing assets and create a strategy to build upon continuous improvement and a quantitative marketing model.

We're Accountable for Results & Love It!
We don't shy away from setting clear goals for performance and holding ourselves accountable for delivering results.
You won't ever have to wonder whether our strategies are working or hope you're getting a valuable return on your investment.
We offer clear reporting and communication so that you can see exactly how our strategies work.
Hello There, I'm
Tony Shannon

, President & Founder

Based on my experience as a business owner and the expertise I've developed, we have mastered an approach that works, utilizing our unique tech stack and the services we provide, we are able to boost revenue and empower our clients with modern tools and growth power.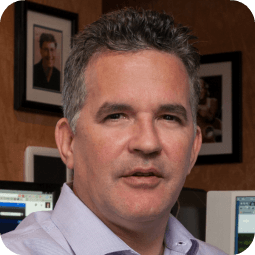 I understand the importance of ROI and will earn a place as a valued partner with our clients.
That being said, it is important to make sure, we are the right fit for each other. I will be candid and forthright in all communications and would love to invite you to connect with me and set up an online meeting to discuss your specific mission.
What truly motivates me is contributing significantly to each and every clients success. Im honored to have some of the greatest people as clients and we consider them family.
SCHEDULE A CALL