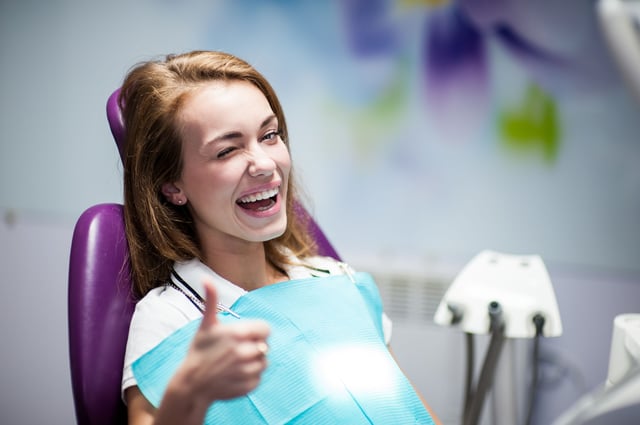 Inbound marketing has shown to be the best way to build and promote a business online. As a dental practice, embracing this strategy is vital to connecting with today's patients who are using content to discover and learn more about your services.
You see, the internet is the source for patients to look up information, connect with businesses and stay informed. With local inbound marketing for example, you "show up" when your ideal customer is searching for you online.
Not only does your content position you as an authority in your dental specialty, it keeps people engaged with your practice and attracts new patients to your office.
Inbound marketing is a win-win for dentists! It's time to begin leveraging this strategy (or improve your existing one) to boost your visibility online and grow your business.
Inbound marketing is a win-win for dentists! It's time to begin leveraging this strategy (or improve your existing one) to boost your visibility online and grow your business.
In this guide, we share 5 key inbound marketing tips for dentists you can use to bolster your dental marketing.
#1 Publish Engaging Content that Educates, Informs, and Inspires
At the heart of inbound lies sharing valuable content where you're viewed as a reliable source in dentistry. One of the best ways to do this is by leveraging a blog platform where you're consistently educating your audience on healthy dental habits and related topics.
There are a plethora of statistics that prove the effectiveness of blogging including increasing traffic to your website, growing your leads, boosting engagement when shared on social media, and positively impacting revenue.
The key, however, is consistency. Having a content strategy that regularly publishes blog content is what will help increase visibility while giving you the slight edge over competitors.
Use an editorial calendar like CoSchedule or Google Calendar to help organize, plan, and schedule your content.
When thinking about blogging topics, consider your patient's most pressing questions, problems, and concerns. Offer the solutions by sharing expert advice that only a dentist could give.
As you maintain a blogging cadence, you'll discover that this will be a solid foundation for your entire digital marketing strategy.

#2 Your Patients Are on Social Media...So Should You Be
Being on social media is a must in 2017. With over 3 billion people on social media, your patients are expecting to follow and stay connected with you in between appointments.
Additionally, businesses are now using social media as a way to communicate with their clients. By entertaining, inspiring, or reporting on trending and industry-related news, brands are further humanizing their company and building trust with their followers.
If your dental practice is not on social media or looking to improve your existing strategy, here are four simple tips to starting your social media marketing plan:
Identify your goals, persona, and audience – Clarity in these key areas allows you to tailor your content to your follower's need and become more effective in your social strategy


Know the best social networks to engage on based on your audience – Perform a brief survey with existing patients asking which networks they're most active on. Focus where your patients and potential clients are. You can always grow and add more networks


Create content people like, share, and click – Be informative but also express a human-side to stay relatable


Choose a social media management tool – Apps like Buffer and Hootsuite are super useful in planning, organizing, and scheduling your social posts in advance


Monitor and Measure – You must gauge your efforts by testing results to discover what's working…and what isn't. The native analytics and your social media management tool have built-in features to let you know which types of posts are producing more engagement.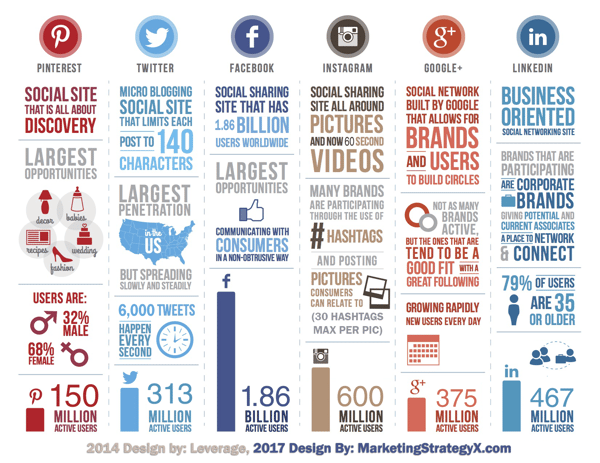 #3 Build and Cultivate Your Email List
Growing your email subscribers will prove to be the lifeline of your business. It has an incredible impact on your digital strategy, allowing you to hone relationships with existing patients, help leads move closer to becoming a client by setting and keeping their appointment, and build brand loyalty.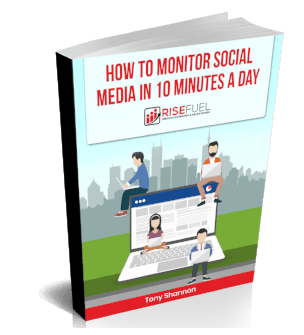 Growing and cultivating your email list sets you up for long-term growth by increasing revenue and patient retention.
Building your list requires offering a lead magnet such as a free eBook, video series, checklist, or guide that resonate with your target audience.
Through a compelling landing page promoting your offer, you'll set yourself up for lead generation. The focus is getting as many eyeballs on your page as possible to improve lead conversions.
Secondly, nurturing your list simply is consistently delivering content that solves their problems. Your blog content, helpful videos, and sharing company announcements are ideal content pieces for your email strategy.
Implementing best practices email segmentation and marketing automation will catapult your success as you send messages that uniquely relate to your subscriber's needs.
#4 Share Patient Testimonials and Content
Testimonials and user-generated content (content that comes directly from your customers in the form of social media post, email message, video, etc.) are extremely powerful for gaining new clients to your practice.
Forbes reports that 88% of consumers trust online reviews just as much as a personal recommendation.
They build trust with patients and shows that what you're doing is creating positive results.
Encourage your clients to share their good experiences. Consider hosting an Instagram contest where participants upload a short 15-second video expressing what they enjoy most about coming to your practice. Give them your branded and contest hashtag to maximize exposure.
The more positive content you have from existing patients highlighting your practice, the more traction you'll gain from your digital marketing.
#5 Ensure Your Site is Mobile-Ready
Did you know more Google searches take place on mobile devices than computers (Source: Search Engine Land)? Consequently, Google favors sites that are mobile-friendly and penalizes those that are not in the mobile search results.
Most of your visitors will be viewing your website on their smartphone or tablet. If your content doesn't load properly because it's not mobile-ready, you may disengage your reader and cause them to click away.
Your dwell-time (the amount of time spent on your website) will suffer, harming your SEO ranking. Ensuring your site is mobile-friendly allows users to see and access your content smoothly and efficiently.
Therefore, it's important to take the required steps so patients can find your content and view it easily on their mobile device.
Not sure if your website is mobile-friendly? Take the test here to find out.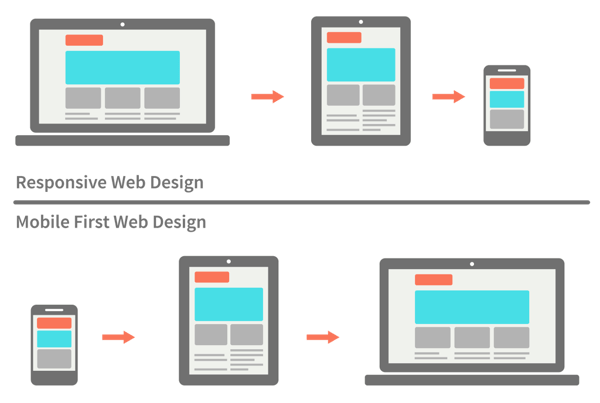 Conclusion
Embracing these key inbound marketing tips ensures you remain fresh in your digital marketing. As you consistently put these into practice, you'll notice an increase in brand visibility on search and organic reach on social media.You'll also boost follower engagement, bolster your lead generation, and ultimately, drive new clients to your practice.
Looking for ways to better your dental marketing in 2018? Reach out to us here and let's chat! We're equipped to help you get in front of new patients, improve your online presence, and create real results from digital marketing.