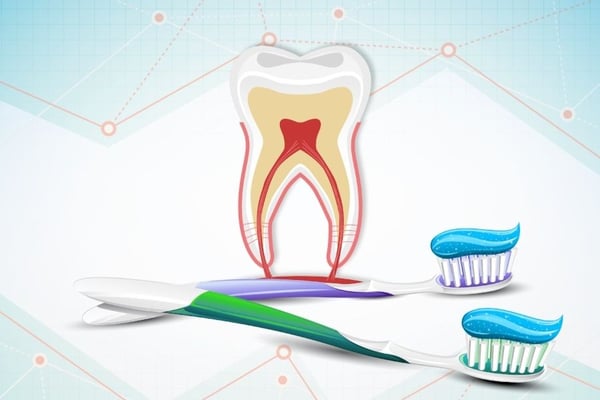 To be successful in dental marketing, you always have to look for a way to get a leg up on the competition. In smaller cities, there might only be a few dental offices to choose from and those that are successfully marketing themselves will enjoy a lion's share of the new patients in the area.
In big cities where new patients are plentiful, a handful of dental offices can dominate the market.
One of the most effective digital marketing techniques for dental offices is email marketing. It's success isn't limited to the healthcare industry, either.
According to a study from eMarketer, 80 percent of marketers rate email marketing as their primary driver of new customer acquisition and current customer retention.
Source: Unbounce
At RiseFuel, we always recommend to our dental clients that they begin implementing email marketing as soon as possible. For many of our clients, it is a primary driver of new revenue and retaining longterm clients.
Additionally, it is useful in daily operations as a medium for delivering appointment reminders, and notifications to schedule new appointments when the time comes.
Email marketing should be an integral part of any dental practice's marketing operations. It's simply the most cost-effective method available.
Let's dig a bit deeper into how email can help your practice to grow revenue and develop deeper connections with your dental patients:
Why is Dental Email Marketing Particularly Effective?
The success of dental email marketing is driven, in part, because customers prefer the channel. A study by ExactTarget showed that 77 percent of customers prefer to receive marketing messages through email as opposed to phone, text, or direct mail messages.
Providing dental services is a very personal business. As a dentist, you get to know your customers very well.
You typically see them at least once every six months, and sometimes more often, for many years during a successful patient engagement.
Email marketing is the perfect medium for communicating en masse with your customers because it gives you the ability to provide a personalized message, using data and information that you have collected from your patients.
They appreciate the fact that your messaging takes their history with your company into account, and your company benefits from being able to send more effective marketing messages.
Dental Email Marketing Tips
Dental email marketing is as much of an art as it is a science. There are certain practices that must be followed for your email marketing efforts to be effective.
It will take some time to familiarize yourself with email marketing, but once you have an understanding of how it works, it will become a critical tool for your practice.
Here are some email marketing tips that will help you to be effective from day one:
Collect Emails from Every Patient on Intake Forms
In order to email your patients, you have to have their email addresses. If you aren't already collecting their email address when they first come in as a new client, you should start doing so as soon as possible.
Also, collect email addresses from older patients that don't currently have an email on file. Make it clear that in providing their email address, they are opting in to receive your newsletters and email marketing materials to remain compliant.
Software Will Send Notifications
A lot of dental practice management software will use emails to deliver notifications to reminders to patients.
This is a very valuable form of dental email marketing because it improves the rates of appointment scheduling and ensures that your patients are reminded of scheduled appointments without having to be bothered with a phone call.
These notifications will not only make things easier on your front desk staff, but they will grow your revenue measurably over time.
Don't Spam, Provide Legitimate Value
When you send marketing messages to your patients, you want to make sure that you are providing them with legitimate value.
Sharing information that helps patients to take better care of their dental health is a large part of running a practice. Email marketing can be a great way to educate and inform your audience even while they are outside of your office.
But, you want to make sure that you don't send too many messages.
A good rule of thumb is not to deliver marketing messages through email more than once per week, outside of reminders and notification about scheduled appointments. When you do reach out, make sure that you have a good reason for doing so.
Honor Unsubscribe Requests
When you use email marketing software, all messages that you send will be automatically appended with a link that allows your subscribers to unsubscribe from your mailing list if they wish. This is required by law.
Additionally, if you receive any responses asking that you remove them from your newsletter or email list, it is required by law that you honor that request.
Staying on top of these requests is absolutely critical because the penalties for not following these laws can be quite steep.
Email Regularly
As was said earlier in the article, a good rule of thumb is to send valuable information to your email audience about once per week.
You can wait longer, and you should if you don't have anything useful to say. However, it is important that you regularly stay in touch with your subscribers.
You want to stay top of mind and position yourself as an authority in all things related to dental health.
Waiting too long in between new messages will reduce your open and response rates over time and you will lose the opportunity to connect on a deeper level with your customers.
Personalization Matters
Dental email marketing software often has a lot of options for personalization. You can make sure that every message that you send to patients addresses them individually by name.
More advanced platforms may allow you to refer to previous interactions that they have had with your office. Where possible while remaining HIPAA compliant, use personalization to speak directly to your patients.
Call Them to Action At the Bottom
Every email that you send to your list should be sent with a specific goal in mind.
Whether that goal is to schedule a new appointment, fill out a survey, read a blog post, or give your office a call — make sure to tell them at the bottom of the email what action you would like them to take.
Dental Email Marketing Builds Stronger Patient Relationships
Email marketing is perhaps the most useful tool in the digital marketing toolbox of most dental practices that we work with.
It allows you to build closer relationships with your audience while educating and informing them about dental health in the process.
Additionally, the ability to send notifications and reminders to current patients is extremely useful for minimizing cancellations and increasing scheduled appointments.
Feel free to reach out to me if you have any questions. Contact Tony