What Is Sales Enablement?
Sales enablement is the strategic use of technology, people, and processes to improve sales productivity and grow revenue.
What Is Sales Enablement?
Sales enablement is about providing salespeople with the right resources, processes, and technology tools needed to sell efficiently and effectively while building revenue.
Sales enablement maximizes every point of engagement salespeople have with prospects and improves the experience they provide. Sales enablement technology tools unlock insights into content engagement, sales funnel progress and how it affects sales performance.
Salespeople have improved conversations and become trusted advisors which allow them to build long-term relationships with prospects and customers.
Why Should We Embrace it?
There's no going back to the ways of the past. Today's buyers are more informed than ever. They've learned to tune out interruptive sales strategies and techniques that once worked like a charm.
But now, prospects aren't looking to be sold to. They're looking for someone to guide them to the right purchase decision. Inbound sales are the guiding strategy that helps each prospect along their unique buyer's journey, ultimately ending in an informed decision to become a customer.
Sales enablement can help your brand:
Improve sales team efficiency, response and close rates
Increase quality of prospecting, targeting and customer retention
Improve sales and marketing alignment and accountability
Improve sales performance measurability and forecasting
Drive customer retention to new sales from existing clients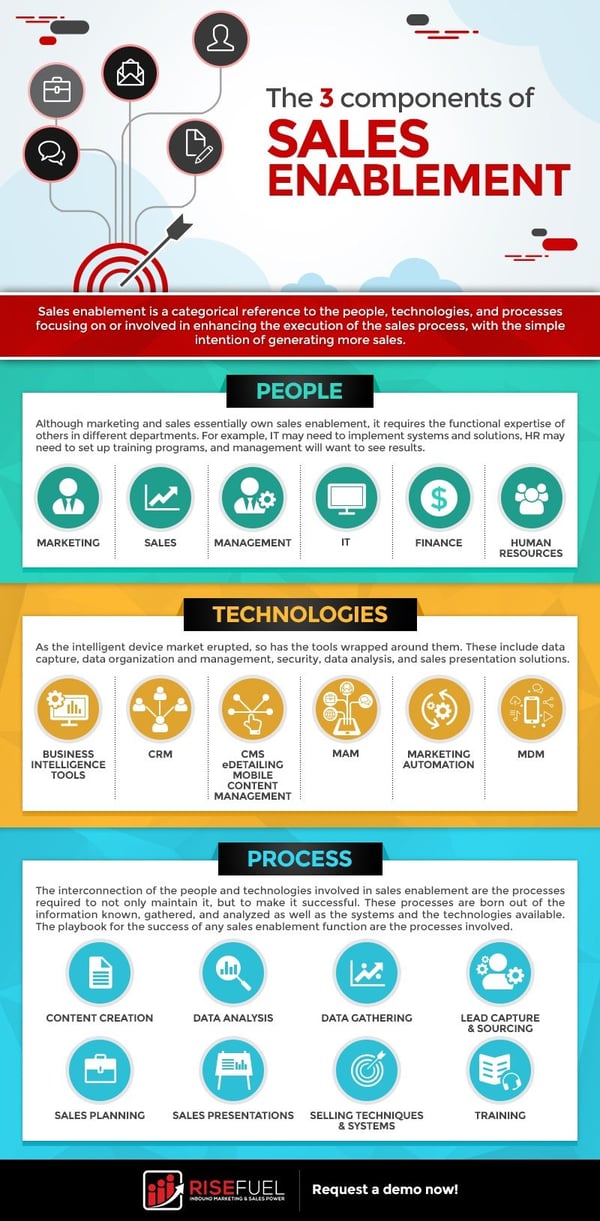 What Sales Enablement Tools & Services Are Offered?
A formidable inbound sales team executes its strategy with efficiency and absolute effectiveness.
Our team of inbound experts offers the following sales enablement services:
CRM implementation and training
Sales funnel analysis, benchmarking and goal setting
Sales process redesign, implementation and training
Sales email template creation
Sales content creation
Account-based marketing program design, setup and training
Ongoing inbound sales coaching
Inbound sales operations support
Learn more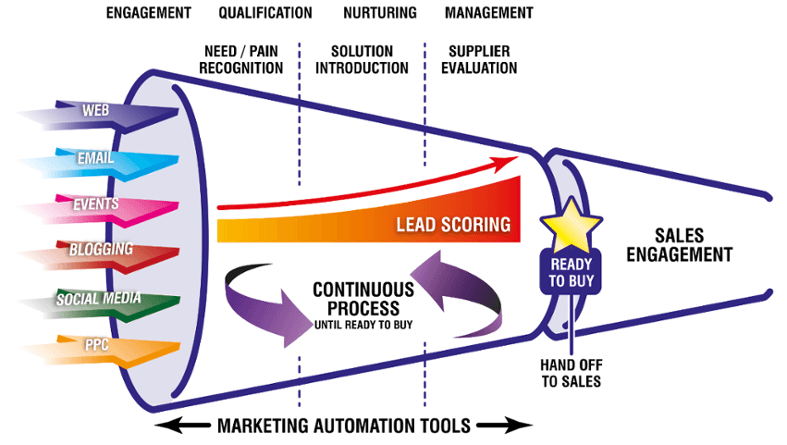 Sales Readiness

-

Stop

Wasting Leads & Drive Revenue!
What is sales enablement without assessing and certifying whether your salespeople are equipped with the proper skills, tools/resources and knowledge to have the conversations needed throughout a buyer's journey?
The metamorphosis of the new buyer behavior put an end to the effectiveness of traditional sales. To survive, businesses everywhere must adopt the effective sales methodology of the modern age: inbound sales.
What is more frustrating, irritating or even angering than wasting a perfect opportunity for new business?
Learn more
Sales Enablement Solutions - Is Your Sales Team Using
Modern Technology

to Enable Them?

With an integrated approach to sales enablement, people, processes, and technology tools are strategically aligned to fuel sales success.

Marketing and sales are empowered with a platform to communicate, store, automate, and refine content to answer buyer questions and build confidence in your brand.

Business goals are maintained cross-departmentally to ensure accountability and ROI.
Included in our Sales Enablement Services:
Content Management
Machine Learning
Customer Engagement
Real-time alerts & Activity Tracking
Sales Performance Analytics.
Modification Tracking
Technology Integration
RiseFuel helps sales and marketing teams maximize their time and investment.
Usage Rates. If there's a single piece of evidence distinguishing legacy from modern sales enablement platforms, usage would be it. It is the ultimate reflection of whether or not sales reps are creating value.
Proven ROI. No business has time for investments that don't pay.
With low usage rates, high price tags, and onerous demands for management and upkeep, legacy solutions were more anchors than enablers.
With clear investment benchmarks, quick time-to-value, and engaged users, modern sales enablement has claimed its place at the top of the sales tech stack.
Schedule a call

Available for new projects
Let's talk about your challenges, goals, and timelines to determine the right services and solutions for your team.
Schedule a time to speak with a member of our team.