Inbound Revenue Calculator -
Revenue Growth Calculator
Avg. Qualified Leads/Month
Impact on the bottom line
With 1% Increase in Conversion Rate
With 30% Increase in Website Traffic
With 1% Increase in Conversion Rate & 30% in Website Traffic
Conversion Increase
Revenue Growth
Traffic Increase
Revenue Growth
Revenue Growth If Both Increase
What will it take to get you to your revenue growth goals?
With only five numbers from your business metrics, this tool will help you calculate the ROI on inbound for your business. Know how much you can expect in profit before you invest! Most marketers have been measured on activity rather than results.
But with closed-loop marketing, that is changing. Closed-loop marketing relies on data from prospects that enables sales teams to report what happens to leads so that Marketing can do more of what's working and less of what's not working.
It can be hard to know just how many leads you need to generate to meet your companys growth goals.
And even if you knew, how would you know how much traffic you need to drive to your site with your inbound marketing efforts to generate those leads?
Use this calculator to help you visualize the impact of inbound on your organizations bottom line and the revenue inbound can produce.
Simply fill out the 5 input fields below, download your results, and see how inbound marketing can you help achieve your growth goals.
Measuring inbound marketing ROI begins with just five numbers:
Average Monthly Visitors to Your Site – Check Google Analytics or another service to get this information.
Average Leads Per Month from Your Site – How many monthly leads do you currently generate through your site?
Percentage of Qualified Leads – Of those leads you currently get from your website, what percentage are qualified to enter your sales process? If you're not sure, guess to the nearest 25% to get started.
Closing Ratio – What is your percentage of qualified leads who become customers? Again, if you're not sure, guess to the nearest 25%.
Customer Lifetime Value - What is the average lifetime value for a customer for your company. If a customer represents more than a one-time occurrence, add up what you make from a customer over the course of a relationship.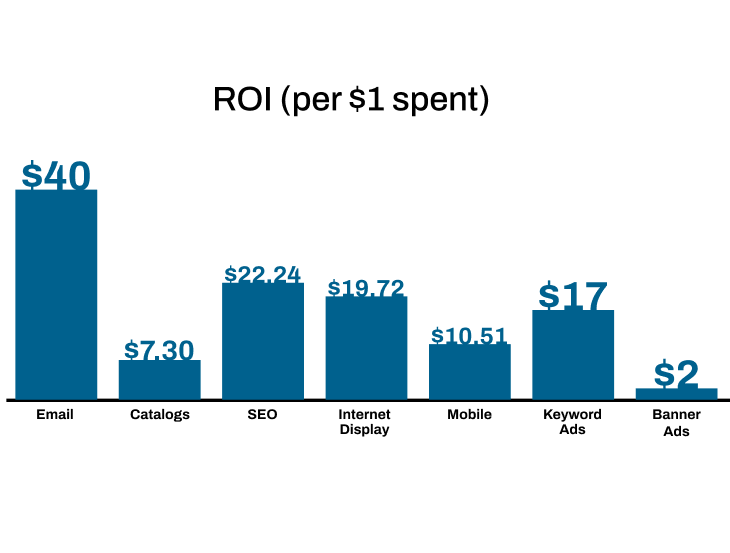 For instance, if you make $1,000 per customer each year and you tend to keep customers an average of seven years, the customer lifetime value would be $7,000. Keep it simple, to begin with.
Ready to power up your Inbound Marketing?