What is HubSpot Marketing?
HubSpot is inbound marketing and sales software that helps companies attract visitors, convert leads, and close customers.
HubSpot is an all-in-one marketing and sales software solution used by businesses across the world.
HubSpot is centered around inbound marketing and the modern buyer.
When you want more visitors on your website learning more about your company's services or products, you need to show what makes you different from your competition.
So how do you really speak to your customers in a way that makes them respond and remember you? Easy—give them more than they ask for, and delight them.
And the HubSpot Growth Stack wants to help you do this. However, it is absolutely important to clarify: It is not a one-and-done software that takes a few hours to configure, then you leave it alone and expect results.
Using HubSpot requires education, dedication, and constant iteration.
This where RiseFuel comes in. We manage, handle content production, create your marketing strategies and help modernize your sales processes in tandem with your companies liaison.
Learn more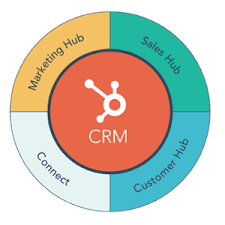 Marketing Hub

- Where All of Your Marketing Comes Together In One Logical Way

It is marketing software to help you grow traffic, convert more visitors, and run complete inbound marketing campaigns at scale. Here's how RiseFuel can help your team grow traffic, convert leads, and track your entire funnel in one place ...

Build and Modify Your Website Without IT

Drag and drop your way to polished web pages, blog posts, landing pages, and email templates.

Get Your Content in Front of the Right People

Blog post blueprints help you publish relevant content without the hassle of formatting.

Drive More Traffic to Key Landing Pages

Design calls-to-action (CTA) your visitors can't help but click and personalize messaging based on location, traffic source, device, buyer persona, and more – no coding required at all.

Convert More Visitors Into Qualified Leads

Launch professional-looking landing pages in seconds without relying on a web developer, attach a form with a single click and run A/B tests to increase conversions over time.

Turn Leads Into Customers With Less Effort

Give each lead a personalized path to purchase. With drip campaigns, you can queue up a series of emails that give leads everything they need to become paying customers.

And every interaction with your content can trigger the perfect follow-up or next step automatically.

Track Customers and Report Your Impact on the Bottom Line

Automatically record and organize every interaction customers have with your brand. Use this data to confidently report on how each marketing campaign and asset contributes to sales.

Learn more
Sales Hub

- HubSpot's sales tools save time at every stage of the funnel and improve your reach.

Automate Outreach With Personalization

Queue up a sequence of personalized follow-up emails and reminders that get delivered automatically at the right time.

Create and Share Email Templates

Turn repetitive emails into templates, measure their performance, and share the best ones with your entire team.

Follow Up Flawlessly & Quickly

Get notified the instant prospects open an email, click a link, or open an attachment for timely, relevant follow-up with the hottest leads.

Land More Sales Opportunities

Connect with prospects through live chat on your website, and eliminate back and forth emails and missed calls by sending a link that lets leads pick a meeting time that works for both of you.

Make Deals, Not Data Entries

Eliminate loads of manual entry as every lead's contact info, email opens, and clicks get logged automatically. Automate time-consuming tasks like lead rotation, task creation, and much more.

Track Your Entire Pipeline & Trigger Actions Automatically

Sync with HubSpot CRM to track deals won, lost, and in progress, and to see which reps are your best performers (and why).

Learn more
Service Hub

- Build a Modern Customer Service System

Service Hub gives you modern customer service tools and technology to adapt to today's empowered customers.

Now you can understand their needs, improve their experience, and ultimately exceed their expectations.

Here's how you'll turn customers into promoters …
Respond Faster (And Better)
Improve Your Team's Productivity & Efficiency
Help Customers Help Themselves
Turn Customers Into Promoters & Ambassadors
Easily provide customers with support when they need it, and where they want it.
Add live chat to your website to interact with customers, meet their expectations, and resolve their issues in real-time.
Using the conversations dashboard, your whole team will be able to manage customer communications at scale through a universal, collaborative, inbox that aggregates customer chats, emails, and more.
And because the free HubSpot CRM is fully integrated with your conversations dashboard, contextual information about the customers you're chatting with is right at your fingertips.
Use information about a customer's history, product details, service issues, and more to help you guide the conversation and provide the best support possible.
Log complex customer issues as tickets that can be assigned to different members of your team, organized, prioritized, and tracked in a central location — so you can be sure no customer slips through the cracks.
Focus on generating leads, increasing revenue, and exceeding your customers' expectations,
all with one stack of tools.
Say goodbye to scattered solutions, and unite all your teams around a single suite of software that integrates everyone's tools, data, and processes.
You'll eliminate wasted time and effort so you can easily increase traffic, convert more leads, win more customers, and turn them into promoters that grow your business.
Your team will love you and in turn, you will more easily grow your business. Click below to learn more about HubSpot and HubSpot pricing.
Learn more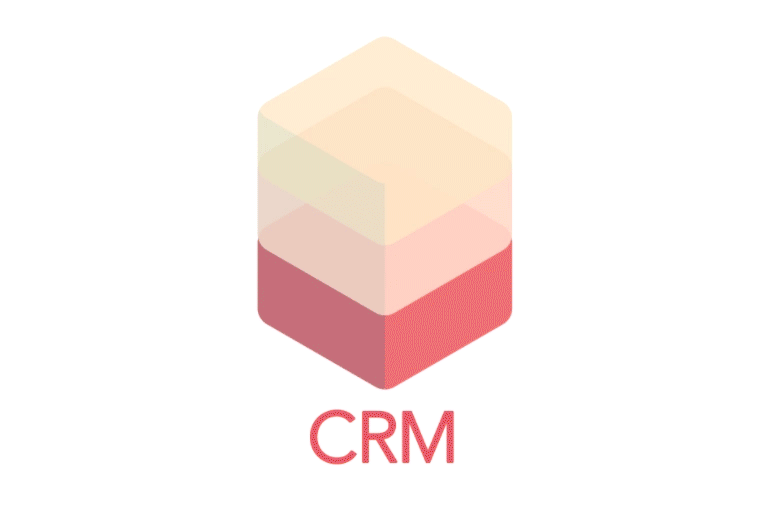 Have some questions about HubSpot and what it can do for you?