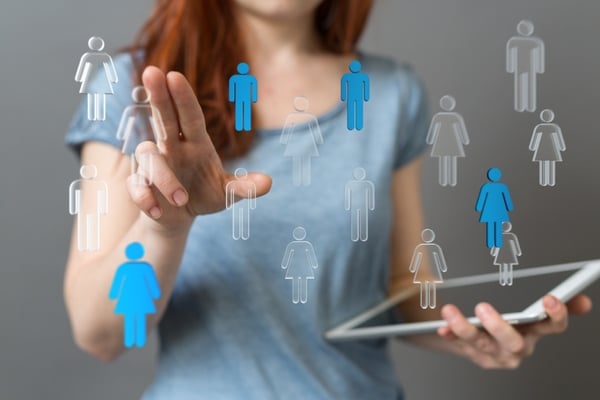 For dental practices, digital marketing can be a tough nut to crack. If you don't have any experience promoting and advertising your business online, it's easy to get lost in the many different strategies that are commonly used to drive new business through digital channels.
There are dozens of different strategies that you could potentially use to get your business in front of customers — but which one is the right one for your dental practice?
Naturally, many end up seeking out a digital marketing agency to help them sift through the different options and find the digital marketing strategy that will provide the best return for their business.
Here at RiseFuel, we advocate for inbound marketing. Inbound marketing is a long-term strategy that aims to position your company as an industry authority while attracting new customers to you.
It's a cutting-edge way of marketing your business online and has really garnered a lot of popularity in the last half-decade.
Let's start by explaining digital marketing and why it is the right strategy in digital marketing for dentists:
What is Inbound Marketing?
Inbound marketing is a different kind of marketing. Instead of interrupting your customers in the way that an advertisement would, inbound marketing focuses on attracting customers through helpful content at the different stages of the buyer's journey.
If you've seen competitors engaging in business blogging, they are likely following the inbound marketing methodology.
The idea is that with inbound marketing, you don't have to fight for the customer's attention. Instead, you can focus on helping to educate them.
Over time, helping your customers learn about your industry will endear you to them, and lead them on the path to becoming patients. You'll attract qualified prospects and build credibility for your business.
The Four Phases of Inbound Marketing
Inbound marketing focuses on delivering content to your leads and prospects throughout the buyer's journey. At each stage, you'll deliver content that is specifically crafted to suit their needs.
While the content that you create and deliver at each stage will differ, the goal is to become a source of information for your leads and prospects and to help them gain an understanding of your business and products.
Inbound Marketing Stage #1: Attraction
You only want to attract the right people to your website. In digital marketing for dentists, targeted traffic is the name of the game.
For example, you wouldn't want to attract people that were looking for landscaping services to your dental practice website — that wouldn't help you or them.
Attraction is all about producing content that will attract the right customers to your website. They may find your website through a blog post that you have published, your social media profiles, or through a search engine.
Did you know that local Google searches lead to 50% of mobile visitors to visit stores within one day of making the search?
Inbound Marketing Stage #2: Convert
Once you attract interested parties to your website, the next step in the process is to convert those visitors into leads.
We recommend attracting leads through what are known as "lead magnets," which are eBooks, white papers, case studies, or other resources that your visitors agree to receive in exchange for an email.
During the convert stage, you try to open a conversation with your prospects. This can be done through messages, forms, or through scheduled meetings with the prospect.
Once you've connected, you have the opportunity to answer any questions they may have and provide content that helps to bolster their understanding of those subjects.
Inbound Marketing Stage #3: Close
Now that you have opened a conversation with your prospects, you can work on closing them and making them a verifiable patient. In inbound marketing, you can use a number of sales tools for nurturing those leads into paying customers.
Some of the strategies involved in the "Close" stage include pipeline management, lead nurturing, email marketing, and lead scoring.
Inbound Marketing Stage #4: Delight
In inbound marketing, you don't stop delivering value to your customers once they start paying. Your goal is to provide an amazing experience for every customer and continue to delight them well after they make their first payment.
You want to continue to deliver valuable content to them and interact with them when possible to ensure that you can build a strong relationship that leads to a long, healthy engagement with each customer.
Content Channels in Inbound Marketing
In inbound marketing, there are a few core channels that are used to communicate with your audience. Digital marketing for dentists can be tough, especially in localities that are very competitive.
But, inbound marketing allows you to meet your customers where they are already spending their time while you develop a relationship with them and make them more aware of your business.
Some of the core content channels that we use to deliver excellent content to leads and prospects include:
Your Business Blog
Often used at the "home base" for all content publishing efforts. Your blog should become a source of information for your prospects and clients.
On your blog, you will post things about your company, procedures, and services. You'll inform and educate your clients. Your business blog plays a critical role in the inbound marketing methodology.
Social Media
You have to meet your customers where they already hang out, and for many, that is on social media. Did you know that 79% of internet users have a Facebook account?
Social media is used to deliver your content, interact with customers, and build awareness for your brand. Social media is a great place to promote the content that you create and get your business in front of new audiences.
Email
Once a visitor turns into a lead, your email list plays a critical role in walking them down the journey to becoming a buyer. You use your email list to nurture leads, deliver the content that you publish on your blog, and learn more about your audience.
It is the primary driver of new sales and will help any dental practice with online marketing to develop better relationships with leads and customers.
Digital Marketing for Dentists
Getting yourself noticed on the internet can be tough. It requires foresight and an understanding of the strategies that are best suited for your business' success.
At RiseFuel, we work closely with dental practices to install inbound marketing strategies that will not only help you to grow your customer base but will allow you to develop deeper, more personal connections with your patients.