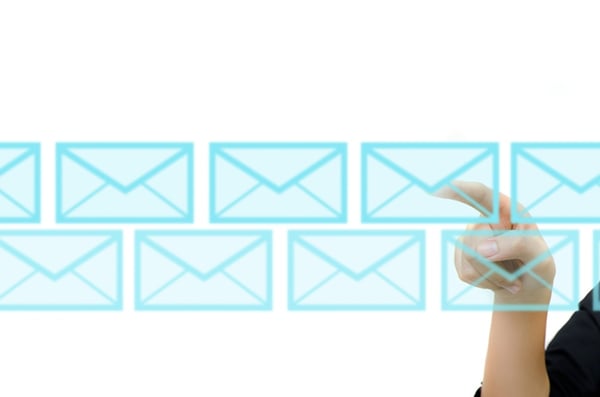 Email marketing is perhaps the Highest ROI producing activity in B2B marketing.
Email marketing gives you a simple and direct way to speak to your audience no matter where they are. Today everyone has a smartphone and no smart phones are connected directly to their email accounts. They receive notifications as soon as your email hits their inbox.
Additionally, because B2B sales typically have longer sales cycles, nurturing your prospects over time is critical. You need to constantly stay in contact with your prospects to stay top-of-mind, and be ready when they are ready to make a decision.
There are simple email sequences that any B2B company can implement to help them communicate better with their prospects and customers throughout the customer lifecycle. By implementing just a few basic email sequences, you position your company to stay top-of-mind and deliver highly valuable information to prospects while they are in the decision-making process.
Let's take a look at 3 email sequences that all B2B companies should employ.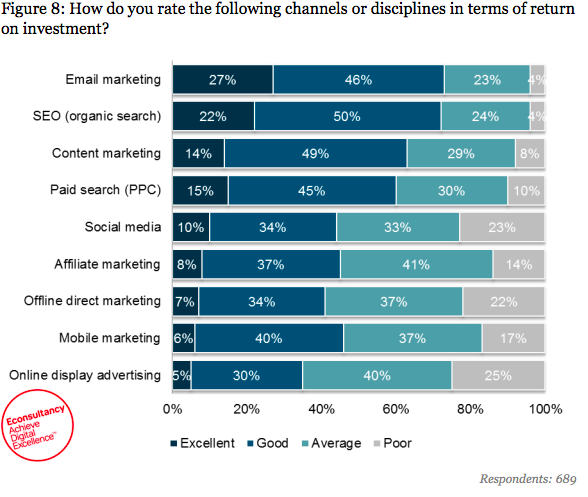 Source: Lyfe Marketing
A Lead Magnet Sequence
You need to give your prospects a reason to sign up to your email list. That means that you need a lead magnet. A lead magnet could be a simple ebook, white paper, case study, or informational guide that your prospects would find helpful. The more enticing the better.
Then, you need a sequence that follows up that lead magnet with additional information. Your lead magnet sequence should be at least tangentially related to the lead magnet that you offered them. It doesn't have to be about the same exact topic, but it does have to be a natural and relevant transition from the information that they were requesting.
In many cases your lead magnet sequence is your welcome sequence. It will be the first thing that your prospects receive from you. It will shape their first impressions. So you need to put a lot of thought into the type of lead magnet that you will offer, and what kind of sequence that lead magnet will lead into. What are the most burning questions that your audience has?
A Nurturing Sequence
B2B sales can take a long time to come to fruition. In some cases, it can be up to a year for a deal to close, with an industry average of six to nine months. Budgets are set. Decisions are made. Stakeholders still need convincing to get on board. The process can be a long one.
A nurturing sequence is designed to keep your company top-of-mind and deliver more valuable information to prospects over a long period of time. A simple nurturing sequence might deliver information about your industry, products, or company.
You may create different nurturing sequences for the different buyer personas that your company is targeting. In other words, a CEO may receive a different nurturing sequence than the Marketing Director. You want to speak directly to the biggest concerns of each customer type that you serve.
Nurturing sequences are often delivered at lower volumes than other sequences, over a longer period of time. You want to make sure that every touchpoint with a prospect is a positive one, delivering highly valuable information over time. This is how you create loyalty with prospects.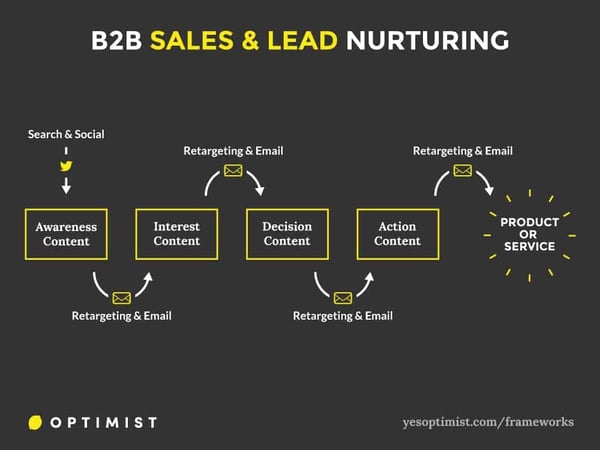 Source: YesOptimist
An Upsell Sequence
Often, in B2B marketing, you start with a "starter" offer. This offer is usually lower in cost and built to set the stage for future engagements.
An upsell sequence is designed to take people that subscribe to your initial offer, and sell them a more expensive offer once you have had a chance to win them over.
Upselling sequences can be a great way to increase the value of every customer or client that you bring in while deepening relationships with them in the process. They allow you to sign people up for a small commitment, which grows into a bigger deal. They are typically sent sometime after your product or service has been delivered when we are talking about high ticket sales situations.
Email Sequences Are A Longterm Investment
Email sequences are a one-time investment that can pay off for your company for years to come. Investing and even just the three sequences outlined in this article could have a dramatic impact on your company's ability to bring in new customers, stay top-of-mind, and deepen relationships with existing prospects.
If you are interested in help building out your email marketing strategy, schedule a meeting with me today.