Email outreach can be a game-changing strategy for B2B companies when done well.
But it is incredibly hard to do well.
If you have a job title like CEO, CMO, Founder, you see it every day. Your business inbox is most likely constantly pitched through email. They see it all, good and bad.
But there can be a lot that separates good from bad when it comes to cold email outreach. And it has become increasingly difficult over time. As the practice of cold email outreach becomes more common, senders have to do more to stand out. Gone are the days of firing off a few hundred emails and enjoying huge results.
Luckily, it doesn't take long to become great at crafting outreach emails. There are a few basic things that anyone can do that will put them ahead of the competition.
Here are five email outreach tips that will land to more meetings:
1. Personalize Every Email
What is the difference between an email that piques the recipient's interest and one that inspires them to hit the 'SPAM' button?
Relevance.
If your email is personalized for them specifically, it will inherently be more relevant to them than an automated email.
Personalizing an email alone will help you to stand out from 99% of the competition. This is because researching prospects and personalizing emails is a time-consuming task. Most people can't be bothered with it. They would rather send thousands of unpersonalized emails, even if they get meager results, then spend the extra time to win the attention of their most important prospects.
There are many different things that you can reference when personalizing emails:
Social media posts
Something specific about their products
An award they have one
An article they have written
A podcast they have appeared on
A recent press release from their company
A case study on their website
The important thing is that you take the time to research and understand the prospects that you are sending to. When you take the time, finding something relevant to reference about each prospect naturally helps your outreach to stand out.
2. Keep It Short
Next, you want to make sure that you keep your email outreach short. Ideally, you don't want to send cold emails with more than four to six sentences in total. Of course, depending on the situation, there may be times when it is acceptable to go longer.
Generally, we want to make sure that we are respecting the readers' time. We know they are busy, and we just want a moment of their time. Make sure that moment is worth what you are delivering.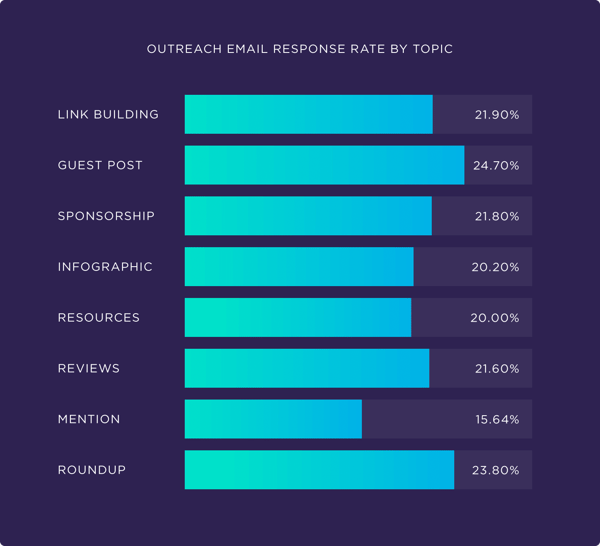 Source: Backlinko
3. Use Outreach Automation To Help
Just because you are personalizing each email does not mean that you need to write each email by hand.
Instead, look to template about 50% of each email, leaving the other 50% personalized. Most of your personalization can be done in the Microsoft Excel worksheet.
Then, you should leverage email outreach software that can help you to send your messages along with 2-3 follow-ups after the initial message has been delivered.
Keep in mind that many of your responses will come after the first or second follow-up. So it is important that you do send them.
Some of the most popular email Outreach software available today includes:
There are many different email Outreach automation tools on the market today. Try out a few, figure out which one you are most comfortable with, and use them to your advantage.
4. Be Conversational
When you send Outreach emails it is important that you try to keep things conversational. Talk to your prospects as if they were a friend of yours. Be respectful. Don't be robotic or overly formal, or fill your outreach with a lot of jargon and fluff.
You'll find that a more conversational approach, one that focuses on getting opens and replies and not necessarily setting meetings, can often have a more favorable result than being more direct and asking for the meeting. Focus on starting conversations, and grow from that.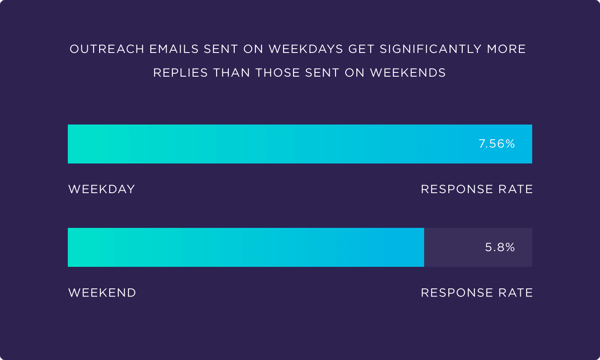 Source: Backlinko
5. Play the Long Game
Remember, you don't need to close the sale on your first email. Part of being conversational is playing the long game and not focusing too much on short-term results. Make sure that you are developing your relationships with these individuals as you speak with them so that you can set yourself up for long-term success.
Remember that B2B sales cycles can be long and arduous. You need to approach every conversation as if the sale may be made days, weeks, or months down the line and not immediately.