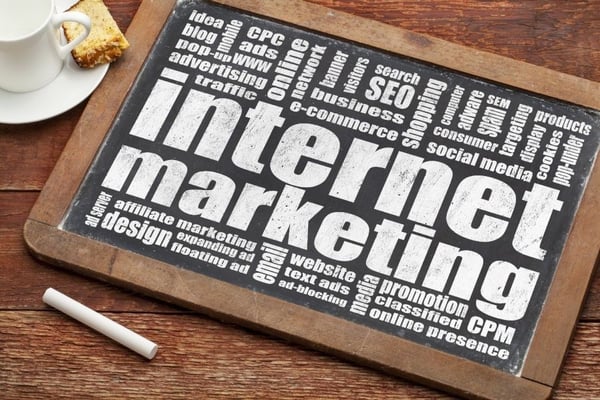 If you're looking for internet marketing in Charlotte, you have a lot of options in front of you. There are dozens (or even hundreds) of marketing agencies in Charlotte that claim that they can provide you with measurable results.
However, a majority of those companies can't show you any substantial successes that they've been able to achieve for their Charlotte-based clients.
At RiseFuel, we specialize in working with Charlotte-based business, employing time-tested internet marketing strategies to grow your digital presence and secure more sales through digital channels.
The difference between us and competing local agencies is that we have a track record of delivering excellent results for our clients. Take a look at our published case studies to see how we've been able to help other companies with internet marketing in Charlotte.
To deliver these results, we use a variety of strategies in combination. Internet marketing is a tough nut to crack. It's rare that a company can see success from employing a single strategy.
That's why we combine several strategies to create an overall internet marketing plan that positions your company as a leader in your industry and helps to get your brand in front of prospective customers.
Let's take a look at the different strategies that we employ to help our clients reach their goals in internet marketing:
Web Design to Impress and Delight Customers
You can't have success in digital marketing without having an appealing, professional website. It's the foundation of success. Customers come to your website to learn more about your business and vet whether or not you'll be a good fit for their needs.
All new engagements that we kick off start with us analyzing your website and determining what needs to be updated to effectively execute the other strategies that we recommend.
One big aspect of modern web design is the necessity of a mobile-friendly website. Today nearly half of all internet traffic worldwide comes from users on a mobile device. Responsive technology is the tech that Google officially endorses and is the technology that we use here at RiseFuel. If needed, we'll help to design a brand new website from the ground up to meet your needs and provide your customers and prospects with a central hub for learning about and interacting with your business.
Marketing Automation to Increase Efficiency
Marketing automation has received a lot of discussion in the internet marketing industry in recent years and for a good reason — automation puts a lot of manual tasks on autopilot so that your marketing teams can focus on other aspects of your operations. Marketing automation plays a key role in any strategy that we recommend.
Every company requires different levels of automation. Some companies may be able to nearly completely automate their sales process (although that is rare), while others will be able to automate certain individual processes within their workflow.
We'll audit your sales and marketing processes to determine where the opportunities for automation lie within your business. Then, we'll identify the tools and software packages required to execute those automation strategies. We'll set everything up for you and walk you through how each type of automation will help your business.
Content Creation for Marketing and Sales Enablement
Content creation plays a key role in everything that we do. In creating content you position your company as an authority in your industry and provide your customers with content that answers their biggest questions and concerns.
While many companies see content as beneficial for search engine optimization purposes, we approach content from a much wider perspective. Our content is designed to be used throughout your marketing and sales processes, arming your teams with valuable information to provide to your customers at the most critical points of the buyer's journey.
At the beginning of every new engagement, we'll create an editorial plan and calendar to ensure that you begin creating the right content. We'll work with you and research on our own to determine what is important to your customers and what types of content will be the most beneficial.
Search Engine Optimization for Long-Term Growth
Search engine optimization is a key aspect of our inbound marketing services. We conduct detailed keyword research and create content for keywords that are commonly searched by your customers. However, SEO is a long-term strategy. We recently published a blog post that covers why, but in general, our clients begin to see significant SEO results between the 6 and 12-month mark.
Still, SEO lays a foundation for the future. If your're going to hire a company for internet marketing in Charlotte, SEO must be a part of any plan that they present. Without a solid search presence, it's hard for customers to find your business.
We treat SEO as a long-term strategy but begin building that foundation right away so that a year into our collaboration you'll have a consistent stream of new customers coming through search engines.
Email Marketing to Nurture Prospects and Grow Sales
Email marketing is the best method for staying in contact with your customers and building rapport with them over time. There will be more than 3 billion people in the world using email by 2020. It plays a key role in any new engagement that we enter.
It also plays a key role in our marketing automation strategies, delivering marketing materials to your customers over time to help you to build trust and slowly walk them through the buyer's journey until they become customers. Utilize email marketing best practices with our email marketing services and you will reap the rewards and grow your sales.
Source: Creative Web Studio
HubSpot Integration and Setup to Improve Efficiency
HubSpot is our marketing platform of choice. It's designed specifically for inbound marketing strategies. We'll help you to get set up within HubSpot.
The platform helps with all aspects of our strategies, including marketing automation, content deployment, tracking and analysis, and email marketing.
It's a complete solution that gives our clients the tools that they need to grow their digital presence reliably and with their eye on the prize.
Need Internet Marketing in Charlotte?
Do you need internet marketing in Charlotte? RiseFuel can help. We'll work with you to design a strategy that is consistent with your current marketing and sales processes while building your digital presence over time.
We combine a number of strategies — including marketing automation, inbound marketing, email marketing, PPC marketing, and SEO — to create a well-rounded approach for our clients.
Want to learn more about how we can help? Contact us today to schedule your initial risk-free consultation.