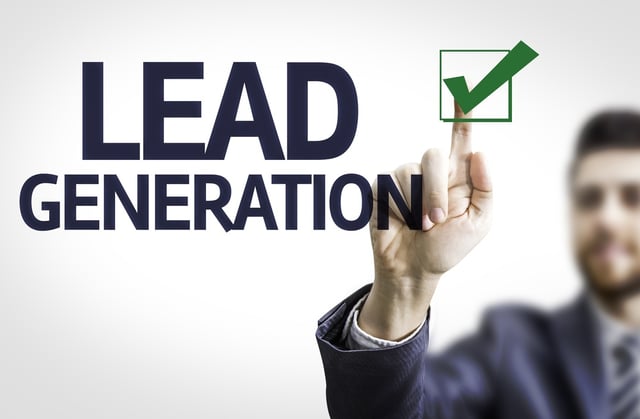 If there's one thing you need to know regarding B2B lead generation, it's that you get out what you put in. There's no one single solution to start generating qualified leads. Instead, you need a multifaceted approach that covers the entire spectrum of your target audience.
We've outlined the most important aspects of B2B lead generation below.
If your campaign unifies all of these components under a single strategy, you'll put yourself in an excellent position to attract relevant prospective clients:
Create customer personas
Even more so than B2C, B2B marketing campaigns require detailed customer personas. You need to know who you're marketing to, how you'll talk to them, what they want to hear, and what demographics you'll be working with.
We can't emphasize this stage strongly enough. According to this Entrepreneur article, the more thought and detail you add to these personas, the better you'll be able to sort qualified leads from the irrelevant ones:
"At the early stages, you should be spending more time developing your qualified-customer profile than on any other aspect of your lead-generation strategy.

The most successful customer profiles are as detailed as possible and allow your marketers to make quick decisions about a lead's potential viability without your wasting time."
You don't want to waste your time on irrelevant leads who don't fall into your target audience. By measuring your leads up against customer personas, you can decide which prospects are the most likely to convert.
On a large scale, this will result in more sales, cost-savings, and customer loyalty.
Solve problems with your content
Don't just create content for the sake of creating it. Try to write blogs and articles that identify and solve problems common to your target audience.
Not only will you demonstrate your brand's expertise, but you'll also pick up prospects searching for solutions on Google.
Remember, businesses are looking for straightforward answers, so that's what you should give them.
Blog often
Blogging is perhaps the most widely accepted B2B-lead generation strategy. It helps improve your site rankings, establish thought-leadership, and add substance to your email and social media campaigns.
The benefits of blogging speak for themselves. B2B companies that blogged eleven or more times per month had almost three times more traffic than those blogging once or less per month, according to HubSpot.
It's cheap, effective, and sustainable. As long as you have something of value to share with your audience, you should write it in a blog.
Expand your social reach
Lookalike Audiences isn't exclusively for B2C lead generation. You can also use it to target businesses similar to your followers.
Most B2B campaigns don't focus on social media nearly as much as they should. There's a lot of potential to generate leads as long as you share quality content and get in touch with account representatives personally.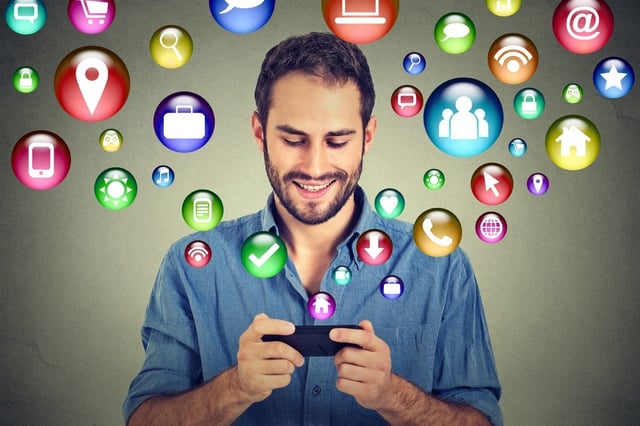 Optimize your website
Getting found online remains a conundrum for many businesses. In short, you'll need to practice search engine optimization to improve your site rankings.
Although SEO can get as broad as branding and content creation, just think of it as optimizing your site elements based on Google's recommendations. An example is including your keyword in your headers and title tags.
There are no excuses here. According to HubSpot, 71% of B2B researchers start their research with a generic search. The majority of those researchers will click one of the first three links at the top of the SERPs.
Also be sure to minimize your site's load time by removing anything that doesn't contribute to your user experience. B2B leads aren't exactly known for their patience. Here is a great on page seo checklist to help get you on the right track.
Create a diverse content strategy
Blogging is a great tool, but it's not enough to carry an entire B2B lead generation campaign. To attract leads from all ends of your target audience, you need to create diverse types of content.
Live streaming in particular has picked up a lot of momentum in the past two years. According to this CMO article, B2B campaigns are now using it to host webinars and webcasts:
"You might have noticed that live streaming through social channels has become a popular method for brands to engage customers.

The trend is now catching on in the B2B industry, with more and more companies streaming webinars and webcasts to generate leads and engage existing customers."
Live streams are accessible, engaging, and interactive. Viewers can chime in by asking a question in the comments and you can answer it almost immediately.
Furthermore, webinars and webcasts are great choices for a B2B campaign. Within a short stream, you can educate viewers about your business and end it with a personal call-to-action.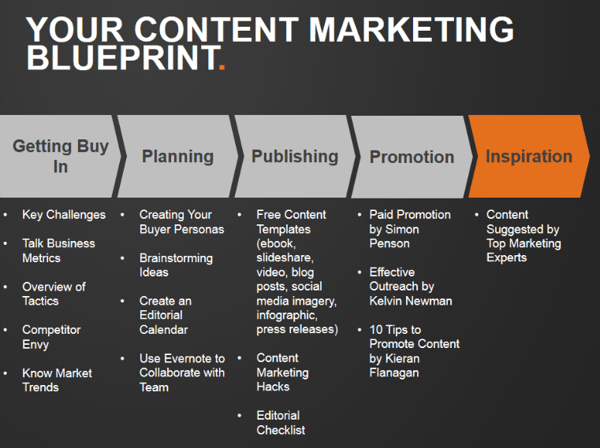 Allot time for one-on-one interactions
To close sales faster, B2B marketers shouldn't be afraid to reach out to leads individually. While this requires a significant time investment, it's extremely effective for advancing leads through the sales funnel quickly.
LinkedIn is the go-to social site for this purpose. This Forbes article briefly summarizes the process of generating a lead by reaching out to a company personally:
"The process for generating leads through LinkedIn is simple. Make a connection request. Develop a relationship after an accepted connection request. Then, after trust has been established, make an "ask" to set an appointment or demo."
Businesses are also slowly catching on to Instagram's lead generation potential. Though it's not commonly known for B2B marketing, it doesn't restrict DMs in any capacity.
You can reach out to whoever you want, whenever you want. It's just enough to get your foot in the door.
Work with influencers
Finding influencers for a B2B marketing campaign is tricky, but worth the effort. The partnership between American Express and Grace Bonney is an excellent example of how businesses can use influencers to generate new B2B leads.
B2B influencers should be authentic, authoritative, non-promotional, and well connected. Their approval of your business should mean something to their respective audiences based on their status and history.
There's no one correct way to approach B2B-lead generation. In fact, a successful campaign in one industry could flop in another.
Avoiding the leaky bucket effect
Many B2B marketers spend a lot of time, metaphorically, pouring water into leaky buckets. Rather than fixing the bucket (the marketing funnel), they continue to pour more water (traffic) into the bucket to keep it full.
This is a sure formula for inflated acquisition costs and below-average results.
The typical problem here are landing pages and,specifically, your forms. Forms separate your leads from non-leads, and have a huge impact on your conversion rates and overall lead generation results.
Let's say you send 1,000 visits to your landing page at a cost of $3 per visit. If your form converts at 1% you'll get 10 leads at a cost per lead of $300. If, on the other hand, your form converted at 3%, you'd receive 30 leads at a cost per lead of $100.
That's 3 times more leads for one third of the cost per leads without spending an extra penny – just by improving your lead generation forms.
The best way to find a strategy that works for your business is to try different tactics and see what resonates with your audience. This should be a systematic process that starts with the most important aspects as outlined above.
To talk more about B2B-lead generation, or anything else, contact us today.