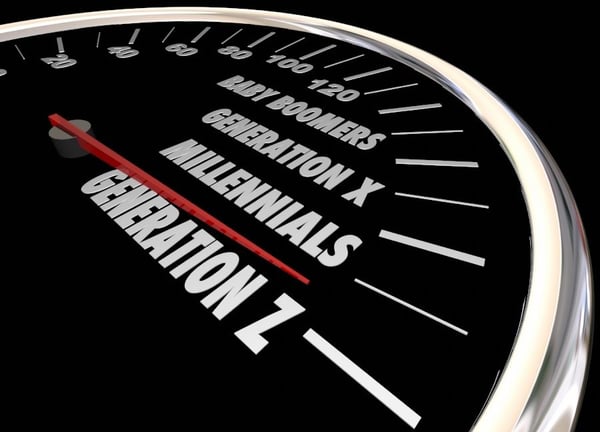 The internet has changed marketing for the better. The way that companies and customers interact with one another and the way that companies build a brand have changed.
Even the age-old industry of advertising has shifted to cater to these new trends and provide customers with more information, better connections with brands, and a better overall experience.
At RiseFuel, we have fully embraced new age marketing techniques that help our clients to take advantage of these shifts in the industry.
We work closely with companies to help them put together marketing strategies that touch on their customer's biggest concerns needs while accomplishing an effective lead generation system with HubSpot and our client companies websites.
In our work, we have noticed seven traits of new age marketing that companies should strive for to fuel growth and improve their digital reputations by providing a better customer experience:
A Deep Understanding of Your Audience & Customers
You can't market to who you don't know. In order to speak to your customers biggest concerns and needs, you absolutely have to know them and know them well.
When we start a new engagement with a client, we take the time to learn and understand a client's customers before we launch any campaign.
Your knowledge of your customers is the most critical factor in your success. It always has been. This isn't a new concept in marketing. It's been a core tenant for as long as marketing has been around.
But, it is even more important today than it ever has been before. The competition is always working to better understand their customers.
Source: The Next Scoop
A Focus on Content and Information
One of the changes that came with new age marketing techniques was the shift away from traditional advertising and placing more focus on content and information provided to your customers.
At RiseFuel, we help companies install inbound marketing practices that place a lot of focus on creating content around subjects that our client's customers care about.
This content answers their most burning questions and helps to subtly move them through the buyer's journey.
Ability to Build a Digital Reputation
One of the key considerations of new age marketing is how much of a role every action plays in building a digital reputation for your brand. Your online reputation is extremely important.
More than 88% of customers use reviews as a factor in their purchasing decision.
Everything — the content that you create, the ads that you run, your search engine presence, the customer service that you provide, etc. — all play an important role in your ability to build a digital reputation and connect with a wider audience.
Facilitating customer reviews is a big piece of the puzzle, but your overall reputation is made up of many smaller components. It's important that you have your bases covered and work to improve your reputation across the board.
Mapping Content Operations to the Buyer's Journey
Using content throughout the sales process has always been a focus for forward-thinking sales teams.
However, in recent years we have seen a shift toward sales enablement, which is the practice of enabling your sales teams by providing them with the tools and resources that they require to make an impact on their ability to close sales.
You should map content to specific points in the customer journey. That content should be positioned to answer questions, deliver valuable information, and push your prospects through the buyer's journey on their way to making a purchase.
An Active (And Interesting) Social Presence
Your customers are on social media. No doubt about it. Social media provides companies with the ability to meet their customers where they already are, which is invaluable.
It is estimated that by 2021, there will be more than 3 billion social media users worldwide. This number has grown from less than a billion in 2010, representing the fastest growing communication channel in the history of mankind.
A social media presence is a big part of a larger effort to improve awareness of your brand and facilitate a positive reputation across the board.
Brands use social media for important and valuable updates, answering questions, providing customer service, and generally just interacting with their users and customers.
Multi-Channel Marketing
If you want to catch the eyes of customers, you have to get in front of them. To do that and stand out, you have to market to them through multiple channels.
72% of customers prefer communicating with brands digitally. 62% of customers engage with brands on 10+ channels before making a purchase.
It is so critical that you give your customers multiple ways to contact you and engage with your company. This is part of the reason why social media presences are so important in new age marketing.
Multi-channel presences make it easy for you to allow your customers to engage with you through the platform of your own choosing.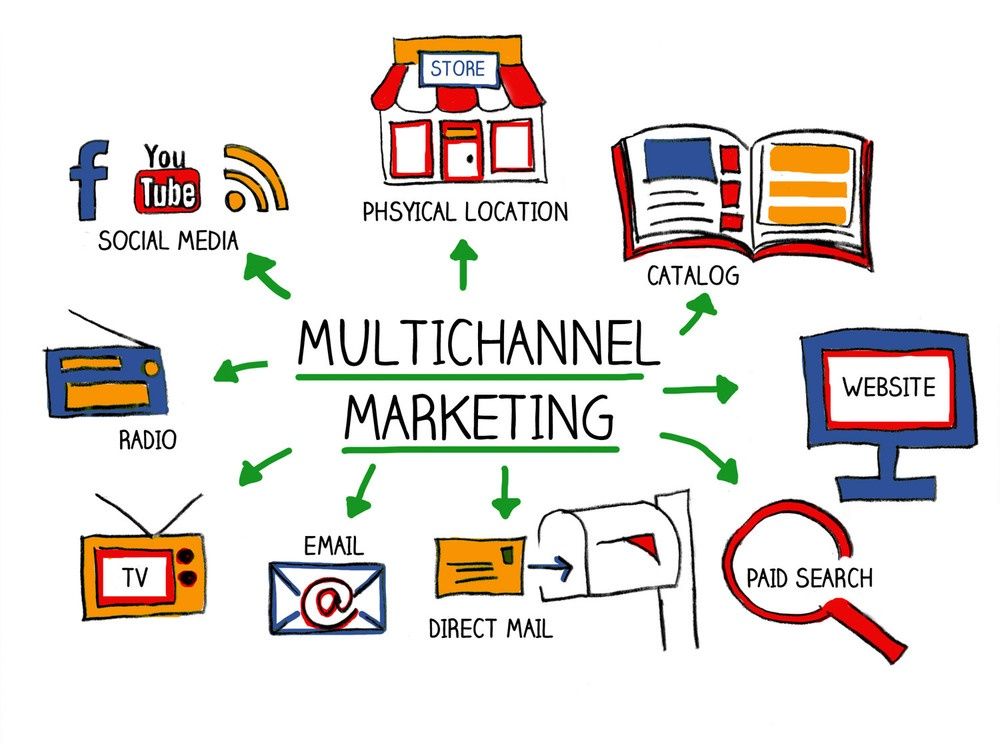 Source: SmartComm
Live and Die by Value Provided
In new age marketing, companies live and die by the value that they provide to their customers. By providing your users with valuable content and information to your users, you are no longer just a company that offers a product.
You are a valuable source of information on topics related to your industry. Those customers will develop a deeper connection with your company that will enable you to grow your average order value and develop loyal customers that will never leave.
Brands have to be more than brands in new age marketing. They have to be publishers and confidants as well. By providing valuable information to your customers, you enable yourself to deliver a better experience for your customers.
New Age Marketing, New Age Experiences
In the end, new age marketing is all about providing a better, more complete experience for your customers.
Whether you are a small, mid-sized, or large business — your ability to make your customers happy ultimately plays the biggest role in your ability to grow and establish your reputation in the digital world.
At RiseFuel, we help companies develop new age marketing strategies that position their brand as a source of information within their industry and improves their ability to reliably grow their business.
Sound interesting? Contact us today to see how we can help.