If you are new to inbound marketing, it can feel like a dense forest of information, but it really relies on some simple principles.
You need to gather data, equip yourself with the right tools, have a plan, and provide something of value. Unfortunately, there is no magic ingredient or revolutionary piece of software that is going to give you the edge.
Even if you aren't sure exactly what inbound marketing is, you should remember that it is NOT a quick fix.
The good news is that it can involve some automated tools and it becomes easier as your campaigns gain momentum, but you have to put in the work to enjoy success.
So, if you are looking for a get-rich scheme, there probably isn't any need to keep reading.
However, if you have a great product or service and you are convinced that you could be rich if you were just able to connect your product with the right audience, then you definitely want to keep reading. Inbound marketing will be the tool that turns your business into a success.
Gathering Data: Marketing and the Art of Small Talk
If you have a strong aversion to small talk, you aren't alone. Some people simply don't like going through the normal pleasantries when you first meet a new person. This seems to be especially true among introverts.
Going through the usual litany of questions, "How are you?" "Where are you from?" "What do you do for work?" can feel superficial and a little empty. However, for marketers, these are key questions that determine our next move.
While others may dismiss small talk as useless, for marketers, these are the types of questions and conversations that reveal exactly the information we need.
If inbound marketing is all about serving valuable content to your audience and building a relationship over time, then the entire process has to begin with getting to know their individual values.
Ideally, you would spend hours drinking coffee and enjoying deep conversations with each and every potential lead and existing customer. Instead, we have to gather as much information as possible based on short interactions or what basically amounts to small talk.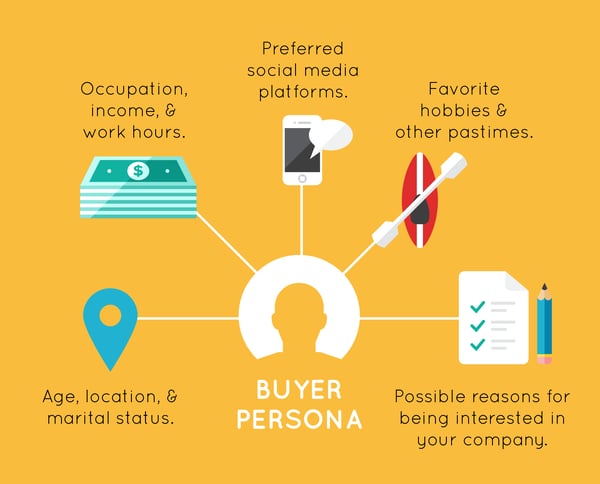 Where a person works, whether they are married or single – even their age – can tell us about their needs, wants, and priorities.
If you want to make it sound a little more intriguing, inbound marketing has a lot to do with profiling your target customer. This can involve creating a detailed buyer persona based on market research and information gathered from customer behavior.
Taking a closer look at demographics can help you better serve your target audience and identify portions of the population who aren't interacting with your content or products as expected.
Using this information, you can develop a strategic approach to inbound marketing.
Time to Go Shopping: Suit Up with the Right Tools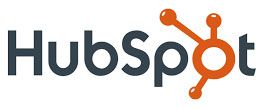 Hopefully, you wouldn't just throw on a parka before trying to tackle Everest. The wrong tools and equipment can make your job a lot harder and lead to unnecessary frustration.
Before you start your company blog or launch a weekly newsletter, be sure to do some research and make sure you have the best tools to suit your purpose and your needs.
As you are shopping around, remember that any company worth it's salt will be willing to offer a free trial. You should never have to pay to poke around their inbound marketing software and decide whether it is a good fit.
To get your inbound marketing strategy off the ground, here are some basic tools you will want to have in place:
Website. This should be a no-brainer. Even if you are a solopreneur and not the most tech-savvy person, you will want to spend some time learning your way around the back-end of your site. The last thing you want to do is have to get a hold of someone else every time you want to make a little change or you find a typo.


Blog. Most website builders will come with a built-in blog feature. Again, take the time to learn how to create published posts.


Email newsletter program. A lot of the most popular programs available will allow you to email thousands of people per month for free. They only start charging a subscription fee once you hit a certain volume. These programs can help you nurture relationships.


Analytics. Track your website performance, learn more about customer behavior and use data to make informed decisions about inbound marketing.


Social media. Exactly which accounts you open and where you focus your attention will depend on the type of business you have.
If all this sounds a little overwhelming, then your greatest tool may be an inbound marketing expert who can handle all these different tools for you and help you develop and hone your strategies.
At the very least you will want to have a trusted expert who you can call with questions.
Make a Plan!
When you first launched your business, you probably spend some time discussing your idea with friends and family. Then you worked on developing a nugget of an idea into a clear vision.
Finally, you had to determine exactly what steps needed to be taken to turn that vision into reality.
Inbound marketing follows a similar process, which is exactly why you should beware of companies who make promises of quick returns. Remember: there is no quick fix.
It is also important to stay flexible in your planning. In business, you can't be afraid of failure.
If you try and certain inbound marketing strategy and it falls flat, then put it aside and move on. As long as you are monitoring your efforts, you can abandon what isn't working and focus on what is.
Not Your Grandma's Marketing Plan
Do not jump the gun and start pouring money into paid advertising. The absolute best way to invest your inbound marketing budget is by hiring excellent content creators who can help you publish high-quality material.
It begins with great website content that creates a clear brand image and invites visitors to keep reading and exploring your site.
From there, you want to make sure that your blog posts, videos, infographics and other types of content are of the highest quality.
Just think about the difference in ROI between a few clicks on a display ad and a blog post that goes viral. Inbound marketing content is what brings visitors to your site, encourages them to interact with your social media accounts and turns readers into brand ambassadors.
By providing good content that is worth sharing, you will essentially be using readers as free advertisers. Stop thinking of advertising in traditional terms and make sure you have great content before you start putting advertising dollars behind it.
Be sure that you are setting yourself up for inbound marketing success from the beginning.
Take the time to get to know your audience, find the right tools, develop and plan and invest your marketing dollars where they will yield the greatest ROI.
You may be surprised to see how quickly a well-executed inbound marketing strategy begins showing results.