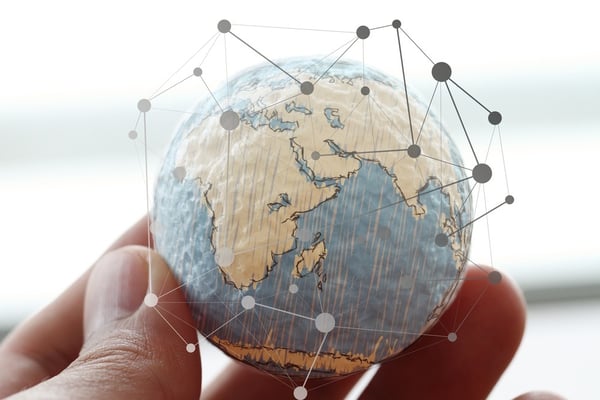 With close to 3 billion active social media users, it's a no-brainer that your brand should be utilizing these networks to grow your following, connect with customers, and gain new ones.
You see, more people want to stay connected and engaged with their favorite brands on social. It's simply an ideal platform to educate and keep your followers "in the know", adding amazing value to their news feeds.
Hence, implementing a solid social media strategy is vital to positioning your brand as the go-to source in your industry.
In this step-by-step blueprint, we share five strategic steps to creating a strong social media strategy that drives awareness, fosters relationships and engagement, and yield favorable results like leads and sales for your business.
#1 Clearly Understand Your Audience and Business Goals
The first component of a robust social media marketing strategy is having a great understanding of your target audience and the goals you desire to achieve from your marketing efforts.
Clarity on your target audience pushes you to publish content that particularly relates to their problems and interests.
Consequently, you'll keep them engaged in your posts because you're giving them what they want. Your followers will feel as if you're speaking directly to them and will desire to remain connected to your page.
The best way to knowing your market is by developing buyer personas, where you're essentially painting a full picture of who your ideal customer is and how you can attract them to your content. Start with 2-3 and add from there as you begin to expand and grow.
Once you've established your personas, set clear goals on what you want from your social marketing. Do you want increased awareness, getting the word out about your brand and what you do?
Are you looking to grow your leads list? Knowing your objectives helps you to create content that focuses on making them happen.
#2 Decide on the Right Social Platforms
There are several social media networks to choose from in deciding which ones to invest the majority of your time with.
Simply put, you gotta show up where your audience hangs out the most! Honing your efforts on those platforms will cause you to grow your presence and build a nice following.
When deciding on the right social platforms, there are a few things to note to ensure you're appropriately communicating with your audience on that social network. Your tone and message will vary depending on which social site you're posting on.
For example, LinkedIn particularly caters to B2B brands. How you present your content here will be totally different than how you would share it on Facebook, which is more friends and family-oriented.
Each network has an expectation of how messages are conveyed. You want to write your social media message so it's suitable for its followers.
Also, different content types actually work better on certain sites. Visuals like images and videos perform well on YouTube and Instagram, while infographics generate tons of engagement on Pinterest.
Planning to share your blog articles? Facebook and Twitter are superb outlets for sending new visitors to your blog site.
So, decide on 2-3 social platforms that you'll spend the most time on. Hone these tactics to create optimal outcomes from your marketing. As you start to produce growing results, add an additional platform to increase your influence.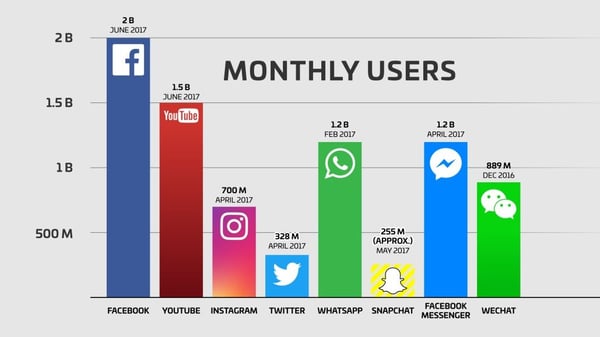 #3 Publish Engaging Content
According to the Content Marketing Institute, 85% of B2B marketers contribute their success to content creation.
Yet, with more emphasis being placed on content marketing, you want to publish remarkable pieces that stand out, solve problems, informs, and inspires your audience.
Your content must be compelling and addresses the needs of your people to keep them engaged with your brand.
Here are a few tips to publishing winning content on social media:
Social videos generate 1200% more shares than text and images combined (Source:

Hubspot

). Include more videos and live broadcasts using Periscope, Facebook Live, and Instagram Stories to connect with your followers and share content





Images ROCK on social media! They generate engagement and adds zest to your message. Use visuals to promote your blog content, share behind-the-scenes photos of office shenanigans, and by highlighting an event




Post more of what your audience wants based on analytical data from testing



Use infographics as they're liked and shared on social media

3 times more

than any other type of content





Leverage

social media management tools

that let you know the best times to post your content and to help you maintain a consistent posting schedule.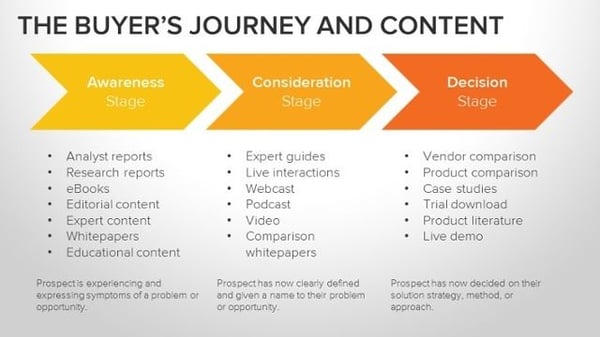 #4 Don't Forget to Interact
Remember that social media is about, well…being social! Simply posting content and hoping it creates likes and shares will bring fickle results.
It's important to interact with your followers to reveal that there's a real human behind your brand message who appreciates their time spent on your content.
Give call-to-actions in your posts that encourage fans to comment, like and share. Leverage the inbox and chatbot feature to personally reach out to prospects and customers.
Ask questions, thank them for their business, or gain feedback on ways you can improve your service or product.
You'll be amazed at how these simple, personal touches can separate you from competitors and leave a lasting impression of your brand.
#5 Test and Analyze Your Results
As with any inbound marketing strategy, testing and measuring your efforts is key to discovering which tactics are producing results, and the ones that need to be modified for improvement.
Not analyzing or accessing essential data can leave you doing the wrong thing for a long time.
Also, what works for one company may not resonate best with your brand. You must figure out what your audience wants (through analytics) so you can provide more of it.
Use these pointers as a guide in your measurement:
Keywords – what phrases are people using to locate your content on search?


Engagement – what (types of) posts generate likes, shares, and comments?


Shares – which of your content type creates the most shares?


Pageviews – how many page views does your content receive?


Most Read – which topics and content types are people reading more of?


Leads – how many did you generate? How can you improve this?
Conclusion
Having an active presence on social media is vital in 2017. Implementing a strong social strategy will certainly get you in front of your ideal customer, boost your followers, and increase opportunities to generate leads and sales for your business.
The good news is you easily can begin building or improving your strategy by following the steps outlined. Don't delay…your fans are waiting!
Ready to amplify your social media marketing? Reach out to us here and discover how we can help improve your engagement, grow your following, and capture fresh leads into your sales funnel.