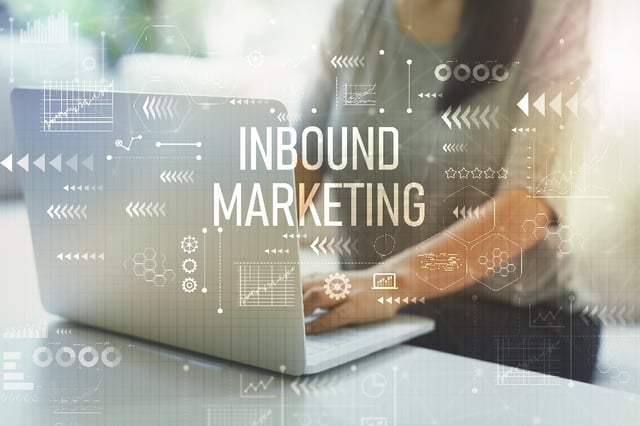 Even non-coffee drinkers say they are drawn to the alluring aroma of percolating coffee – so vibrant and robust that they are tempted to fill up a mug themselves.
Even at an elaborate brunch buffet that teams with other offerings, coffee is a universal attraction. Content plays the same role with an inbound marketing strategy, serving as an alluring elixir that draws people in with its vibrant and robust qualities.
Even as an adjunct to a website that teems with other useful and practical information, content is the cornerstone of an inbound marketing strategy – a main event to savor.
Inbound Marketing Strategy Gives You The Edge Over Your Competition and here is how:
Why you must distinguish yourself with content
As much as you want to entice people with your content, you're smart to realize that many of your competitors have gotten the memo about inbound marketing, too.
They have finally elevated content to its rightful throne, just as Bill Gates urged marketers to do when he declared that that "content is king" in 1996. A sampling of statistics from Hubspot's "The Ultimate List of Marketing Statistics" confirms this reality:
More than 70 percent of B2B marketers use content marketing to generate leads.



Sixty percent of marketers say blog content creation is their top

inbound marketing priority.


B2B companies that blog 11 or more times per month generate nearly three times the web traffic than those that blog once a month.


B2C companies that blog 11 or more times per month generate more than four times as many leads than those that blog only four or five times per month.



Companies that publish 16 or more blog posts per month generate nearly 3.5 times more web traffic than companies that publish up to four posts a month.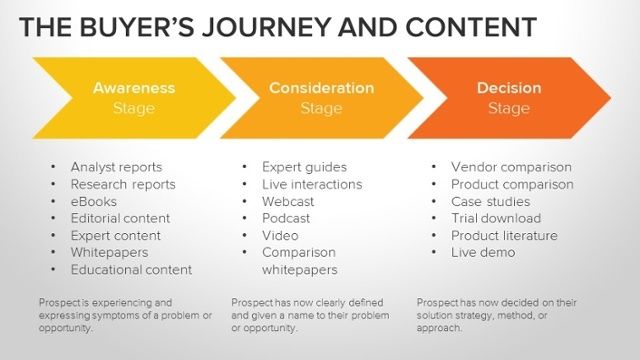 Like an enterprising barista, you cannot afford to become complacent about your offerings. Nor can you be afraid to mix things up.
You can gain the edge over your competition by invigorating your inbound marketing content strategy in four ways:
Imbuing your content with long-tail keywords

Publishing regular press releases

Becoming a devotee of thought leadership

Writing guest posts so that you can add backlinks to your website
At the same time, you should enjoy a bump in the rankings after the search engines wake up and smell the coffee – their way of rewarding you for taking the time to ensure that your quality content is distinctive.
Use long-tail keywords.
You probably weren't in the "content game" for very long before your SEO expert educated you about the value of keywords.
So you should also know that every page on your website should be built around one keyword and that you must foster this synergistic relationship for your inbound marketing strategy to excel.
The mistake many marketers continue to make is using short, generic keywords – and ones that do nothing to set them apart from those used by their competitors.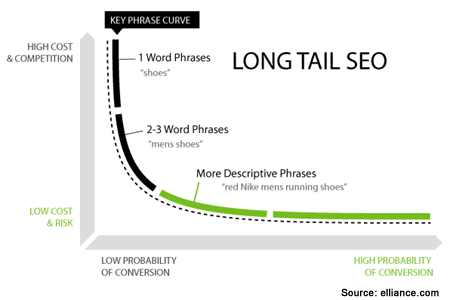 How to make the most of long-tail keywords:
Devising effective long-tail keywords begins with knowing exactly what you do well and where you excel over your competitors. So if your pizza parlor specializes in thin-crust pizza, even those three words – "thin-crust pizza" – might not be limiting enough.
Try "thin-crust pizza that tastes like a pretzel" instead. Drilling down like this may seem risky, and you will in fact draw less traffic than with a shorter, more common keyword.
But the traffic you do generate from content that contains specific, long-tail keywords will bring you more focused consumers, who in turn should bolster your conversion rates.
After all, many people prefer thin-crust pizza; those who also prefer the snap and crunch factor of a pretzel will have found exactly what they want in the crust you prepare. And this is how you will gain the edge over competitors who also subscribe to inbound marketing.
Publish press releases.
Press releases represent a virtual gold mine of opportunity for a business, particularly because absolutely none of your competitors can duplicate the messages they contain.
Sure, your competitors may try to steal some of your thunder, but remember that press releases are built around news or an event – and a specific news or event that is taking place at your company, with your employees "at the controls" and with your company and company history in the background.
Moreover, if press releases are published on your website with regularity, they can help your company appear relevant, dynamic and worth watching. As a marketing differentiator, press releases can be the gold standard.
How to make the most of press releases:
Conduct a regular "news audit" of what is taking place at your company. Are you planning to launch a new product or service? Are you expanding? Have you hired new team members lately? Do you plan to participate in an upcoming community event?
Every company "makes news"; sometimes you just have to search for it. Assign the actual writing of your press releases to a professional; writing is an art form that shouldn't be undertaken by amateurs, especially when your good name is at stake.
Keep press releases short – no more than two pages – and make sure to distribute them to local and regional media outlets to gain an edge that your competitors can only dream to touch.
Become a thought leader:
This provocative term still inspires some confusion, so take it from Denise Brosseau, author of Ready to be a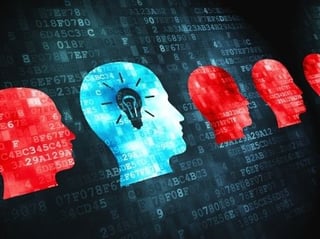 Thought Leader? How to Increase Your Influence, Impact and Success: "Thought leaders are the informed opinion leaders and the go-to people in their field of expertise.
They are trusted sources who move and inspire people with innovative ideas, turn ideas into reality and know and show how to replicate their success.
They create a dedicated group of friends, fans and followers to help them replicate and scale those ideas into sustainable change.
Or as another group puts it: "To be a thought leader, one must be recognized as an expert with good, compelling content and an audience to share it with."
How to make the most of being a thought leader:
You wouldn't be alone if you wondered, "I have my hands full with managing blogs and press releases to sustain my inbound marketing strategy.
Now I should become a thought leader, too?" The answer is "yes," though you may need less persuading after you take a step back, assess the bigger picture and see how your content goals (including the next one) are so very interconnected.
Virtually anyone can become a thought leader if they aspire to be one. Your competitors may not wish to take the time – or post the results of their brainstorms on their website.
But let them slack off; their indifference will give you another competitive edge with inbound marketing.
Write guest posts.
Becoming a thought leader will make writing guest posts that much easier. In fact, your guest posts may not be that much different from the authoritative blog posts and press releases you write (or manage) for your own company website.
Writing a post for another company's site helps to burnish your reputation and bring new people to your website. Creating backlinks – or links that go from the guest post website back to your website --
Inbound Marketing Strategy Gives You The Edge Over Your Competition if you apply the methodology correctly. If you need any help or have any questions, let us know.