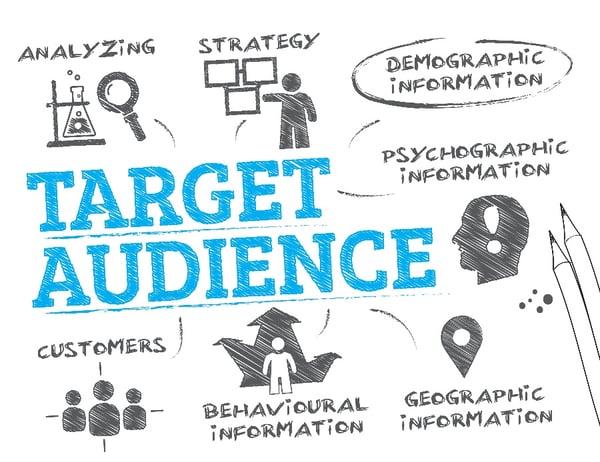 LinkedIn presents an excellent opportunity for B2B companies to connect with their target audience, generate new leads, and establish industry connections that will serve them for years to come.
LinkedIn has more than 675 million users. Of those, nearly half are active on the platform on a regular basis. Many of those are decision-makers.
However, learning the ropes of social selling and engaging on LinkedIn can be difficult. There is definitely a learning curve.
But by following a few basic best practices you can put yourself in a position to genuinely connect with your target audience and build valuable relationships. LinkedIn lead generation doesn't have to be salesy or difficult.
It can be genuine and natural. Follow the tips in this article that should begin engaging with prospects on the world's biggest B2B platform.
Optimize Your Profile
You need to make what you do and how you can help potential customers abundantly clear from just a quick look at your profile.
There are multiple different areas within a LinkedIn profile that are perfect for customization. In many ways, your LinkedIn profile is a resume, cover letter, and sales page all-in-one.
First, make sure that your headline clearly articulates what it is that you do, and how you can help. This is not a good place to only put a job title, without also delivering some accompanying information about what you can do for your customers.
Here are a few styles that you can use for inspiration: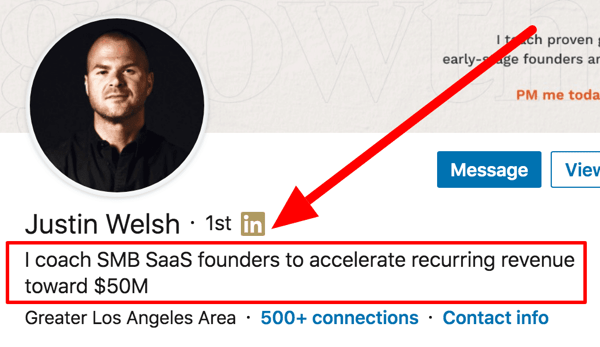 Source: Cultivated Culture
Or here: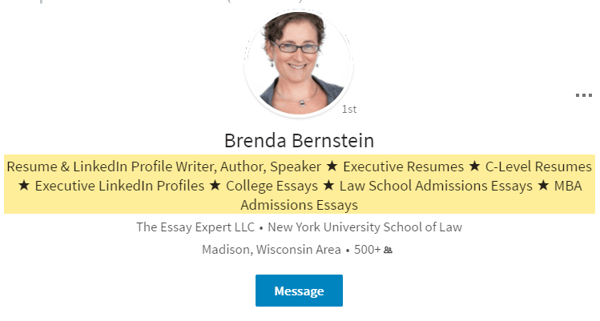 These are great examples of LinkedIn headlines. They make it very clear how they are able to help their customers.
Additionally, in the description section, you have an opportunity to spell out how it is that you help your customers. While you should sprinkle in tidbits about yourself in this section, try to view it as a customer-facing piece of content.
Speak about what you do in terms of how you help your customers. What problems do you solve? What kind of results are you able to deliver?
What are the relevant facts that everyone should know before inquiring about your products or services? And optimized description can go a long way toward informing those that view your profile, and putting you on the radar of high-value prospects.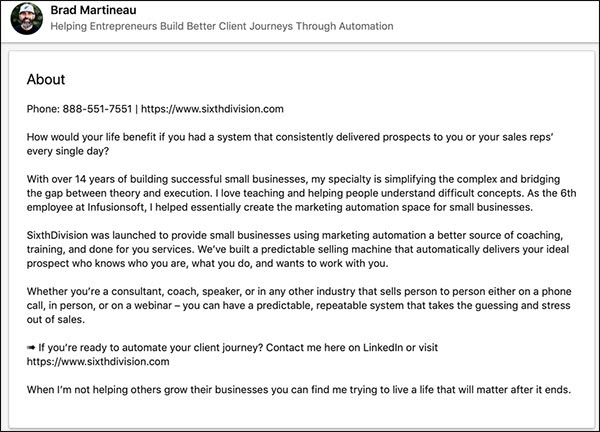 Other optimizations that you can make to your LinkedIn profile 10 to fall under Common Sense. Make sure that you have a professional head-shot, and not a grainy camera phone picture.
Make sure that your experience section is updated, and you have reached out to your network for testimonials and recommendations on your profile. The Warfield out your profile is, the more legitimate you'll look to your target audience.
Personalize Your Connection Requests
When you connect with someone on LinkedIn, you are not always required to provide a reason for the connection, or even a message that will accompany it.

However, you should always take the opportunity to personalize any connection request that you send out to individuals within your industry. Remember, there are a lot of people conducting sales through LinkedIn, often in a haphazard Way. Always "Add a note" when you can and personalize that note to the recipient.
Simply showing your prospects that you have taken the time to look at their company website or LinkedIn profile can be enough to help you stand out from the competition and for them to accept the connection request. A little personalization can go a long way.
Share and Participate With Substance
Simply Having a LinkedIn profile isn't going to get you in front of your target audience. To do that, you have to actually participate. And Gage and direct messages and ask questions of people that would fall into your target audience. Comment and share insights on the post that they make on the platform. Make your own post, with insightful industry-specific tidbits, or interesting thoughts.
Don't be overly promotional in anything that you do on the platform. The more sales focused you are, the less likely that you are to attract genuine engagement from your audience. Instead, focus on building relationships and having genuine conversations. Once a relationship is solidified, then you can make a pitch.
LinkedIn is a Land of Opportunity
LinkedIn is a land of opportunity for B2B companies. Decision-makers are all over the platform and with a quality strategy for identifying and engaging with them, you can put yourself in a position to make valuable connections with targeted prospects.