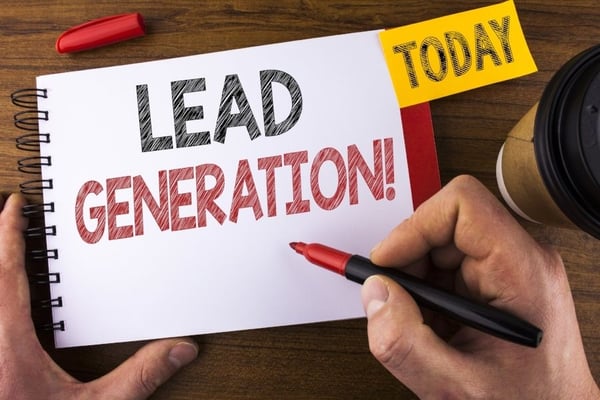 Lead generation is an area where most B2B companies struggle. Whether you are a brand new startup or a seasoned veteran in your industry, there may always be times when your pipeline looks a little more barren than you would like.
Keeping your pipeline filled with buy-ready leads starts with the strategies that you employ.
Having an understanding of what your goals are and how you want to engage with your target market can put you in a position to generate more leads, but often businesses need to roll up the sleeves and get their hands a little dirty to keep their pipeline filled. A great strategy can only take you so far without great tools to back it up.
Here at RiseFuel, I recommend a number of different tools to our clients depending on what strategies we are recommending to them.
We help companies re-shape their lead generation practices to put themselves in the best possible position for long-term success.
By embracing these tools and the strategies they help you to execute, you can put yourself in position for a reliable long-term B2B lead generation that keeps your sales pipeline filled and your sales reps busy.
LinkedIn Sales Navigator is designed for companies that would like to use the platform for lead generation and bolster their social media efforts.
The premium plan provides a number of advanced features specifically to help companies generate B2B leads, including:
20+ InMail messages per month (LinkedIn messages to people who you are not currently connected with).
1,500 saved leads
Extended search and filtering options to identify leads
Lead and account recommendations
Email integrations
A subscription also allows you to install a Chrome extension, which gives you access to all of the advanced features without having to load the dashboard.
LinkedIn Sales Navigator starts at $64.99 per month and is a must-have tool for companies that want to improve their prospecting and put themselves in a position for long-term success in B2B lead generation.
Optin Monster is an excellent tool for companies that want to improve their ability to generate B2B leads on their website. From the creation of pop-ups, to slide-ins, to their excellent analytics suite — Optin Monster gives you everything you need to reliably capture lead contact information from website visitors.
Optin Monster gives you complete control over who, and how, you target them on your website. You can use audience demographics like exit intent, location, and the number of times that they have visited your website to determine what lead generation ads they see when browsing your pages.
Better yet — OptinMonster is cheap, starting at just $9 per month for their basic plan. If you want to improve your B2B lead generation efforts, Optin Monster can help you make the most of the people that are already visiting your website.
Email Identification: Snov.io
If you plan on doing some cold outreach to find new prospects, you are going to have to find a way to contact them.
The traditional way was to reach out to prospects through cold calls, but in recent years we have seen a sharp uptick in the number of companies using cold email as a viable option for piquing the interest of prospects.
Snov.io is an excellent tool that allows you to find the emails of decision-makers in your target companies. You can provide Snov.io with a domain name and it will generate all of the publicly available emails for that given domain.
Alternatively, you can also use their Chrome extension to pull emails from LinkedIn profiles, allowing you to laser-focus your prospecting efforts on the exact people that you would like to get into contact with.
Cold Email Campaigns: Mailshake
Now that you have used Snov.io to find the email addresses of decision-makers, you can use MailShake to automate the process of emailing them.
Mailshake connects directly with your Gmail or G Suite account, allowing you to send emails from your own domain names.
They feature a drag-and-drop followup campaign creator so that you can touch base with prospects several times before moving on, and track who opens your emails, clicks your links, or responds to your cold emails.
Mailshake is an excellent solution for generating B2B leads through email. It automates all of the hard work, allowing you to focus on communicating with prospects and delivering a better overall service.
Landing Page Design and Optimization: Unbounce
The best tool that any company has at their disposal for generating B2B leads is a great landing page. You'll need landing pages to capture prospect contact information and begin pushing them through the nurturing process.
Of all of the landing page tools out there (and there are many), Unbounce stands above the rest.
Unbounce comes complete with professional templates so that you can save money on design and detailed analytics and testing tools so that you can improve the effectiveness of your landing pages over time and push the conversion rate higher.
Email Lead Nurturing: MailChimp
When you collect B2B lead information, you'll need to build a rapport with them over time before they are ready to buy your product or service.
For this, I recommend MailChimp. MailChimp is a free (for smaller companies) solution that allows you to send automation email marketing messages and autoresponders to your audience.
With MailChimp, you can build a relationship with leads by delivering value on a consistent schedule over time.
B2B Lead Generation Tools Facilitate Strategy
There is no singular tool that will solve your lead generation woes. However, combining the right tools with a well-defined strategy can be the revamp that your company needs to keep your pipeline filled and ensure that your lead generation strategy has long-term viability.