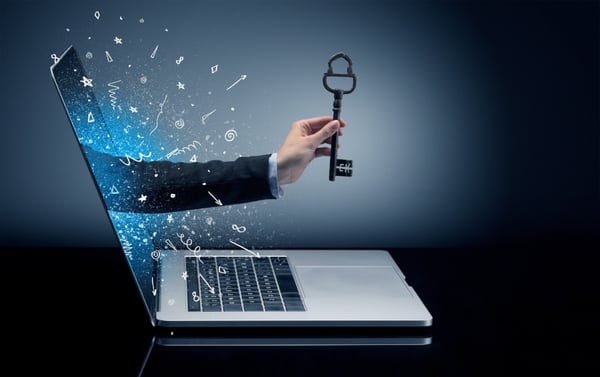 As a small local business, it can be tough to know what actions you should take to improve your digital presence. If you don't have knowledge in that area, it can seem like there is a never-ending supply of different services that you can invest in and agencies you can turn to. But what will move the needle?
What internet marketing services will actually generate a return for your locally? Not every internet marketing service is right for every business.
Here at RiseFuel, we work with local businesses throughout the Charlotte area, helping them to identify the best investments that they can make in their digital presence.
Our goal isn't to sell you on anything and everything, but to provide real insight into what is going to pay off for you in the long-term. We'll walk you through the different options that you have based on your budget and help you find a solution that fits.
For local businesses, there are a few basic services that we suggest. Of course, depending on your industry, not all of these solutions will be right.
Our dental marketing suggestions won't be the same course of action that we would recommend a manufacturing company take. Our plans are custom-tailored to your business and designed to help you maximize your return on investment in internet marketing services.
Web Design
All internet marketing services start and end with your web design. If you don't have a professional, modern-looking website, you're going to have a hard time convincing consumers to use your business. A great web design needs to accomplish a few different goals:
Provide insight into your products and services.
Provide users with a great experience on all devices (desktop and mobile).
Provide education on your industry and company.
Sell your products or services effectively.
Often, local businesses that come to us have websites that look outdated. We'll work with you to design a fresh website that meets the needs of your customers and help to sell their services. Your website is the foundation for all internet marketing success.
Search Engine Optimization
When local customers turn to the internet to help them find a local business, where do they go? Most of the time, it's Google. If your company isn't showing up when consumers search for keywords related to your business they will never find out about your products and services and will instead choose a competitor that does show up.
However, navigating the process of search engine optimization is nearly impossible if you don't have a technical background. We help companies identify issues in their current SEO strategies and employ tactics that will help them to increase their presence in search engines and drive more traffic to their website.
Email Marketing
Are you collecting your customer's emails? If you aren't you should start now. Email marketing provides the most direct way to speak to your customers. Today, everyone carries their smartphone with them at all times.
They can read emails as they come in, making email the most consistent way to send marketing messages to your customers without the hassle of a phone call.
Today only 26% of small businesses are using email marketing to increase their sales. That number is far too low, given the huge benefits that the practice provides. Email provides, by far, the highest return out of all of the major digital marketing channels.
Source: Lyfe
When we begin a new internet marketing engagement with a local business, email marketing is one of the first internet marketing services that we recommend. If you're collecting customer emails, it's low hanging fruit and you are leaving money on the table by not utilizing the medium.
Social Media Marketing
Did you know that Facebook has more than 2 billion active users on a monthly basis? That's a huge number. You can bet that many of your customers and potential customers in your local areas are on those platforms as well. While social media marketing is not always the best choice for all businesses, in some industries it is an absolute necessity.
When we begin a new engagement with a local business, we evaluate whether dedicating time and resources to social media marketing has the potential to generate a return.
We'll work with you to identify which social platforms would be the best for you to target based on where your customers are. Growing a social following over time gives you a platform to share information and develop relationships with customers in your local area.
Inbound Marketing
All of the services mentioned in this article are part of a larger strategy that we recommend known as inbound marketing. Inbound marketing is the process of creating content and distributing that content through a variety of platforms to help build trust with prospective customers and educate them about your company, industry, and products.
Inbound marketing is all about giving would-be customers a reason to come to your business.
It differs from traditional advertising in that the goal of inbound marketing is to attract customers to your business by publishing high-value content and developing real relationships with your audience, whereas traditional advertising is focused on interrupting their train of thought and capturing their attention that way.
Each of these internet marketing services play a role in our larger inbound marketing strategies. Every company, depending on a number of different factors, could benefit from some combination of the marketing services outlined in this article.
Internet Marketing Services for Local Business
It's easy to understand why local businesses have a hard time determining what the right types of investments are for boosting their digital presence. At RiseFuel, we've worked with many local businesses and helped them to not only identify the right strategies but execute those strategies effectively.
If you're interested in growing your digital presence and bringing in more customers through your website, contact us today to schedule your initial consultation. We'll walk you through your options, research your customers, and determine exactly where your marketing budget is best spent. RiseFuel is a team of Charlotte marketing consultants that will deliver sound advice and results.