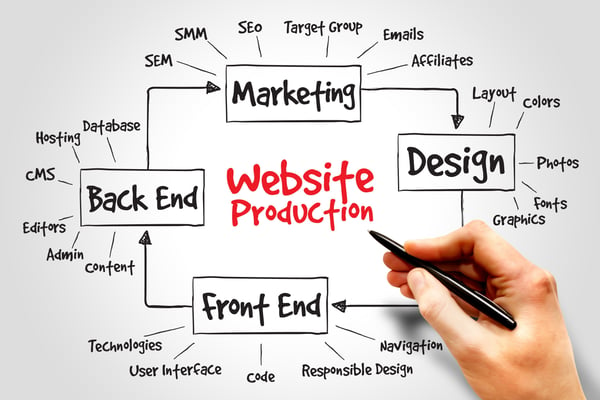 There are a lot of things that businesses — particularly small businesses — don't think about or don't know when looking to hire a web design company.
The internet is a tricky place — the minutiae of Internet marketing and the creation of websites can be extremely overwhelming to the unprepared. Here are two things you might not have considered, and some Internet marketing tips and SEO tips:
Don't underestimate search engines. EVER. A huge majority of the online experience (93%!) begins with a search engine. Every month, there are over 100 billion global searches conducted. Not only that, but almost half (44%) of online shopping begins with a search engine.
People don't seem to mind particularly where the products they purchase come from, just that they get the products they're searching for. This makes SEO (Search Engine Optimization) extremely important.
Without it, your company might not show up early enough in the search results. A web design company may double as an SEO company as well, so be sure to keep that in mind.
In the same vein, don't underestimate social media. This may surprise many people, but social media sites and blogs reach 80% of Internet users and account for almost 25% of time spent on the Internet.
Over 60% of millennials stay updated on brands through social media pages like Facebook, and almost half "count on social media" when they're buying online.
In fact, five percent of marketers have used Twitter to generate at least one customer. After only investing six hours of time per week into social media, almost 75% of brand marketers saw an increase in web traffic.
For these reasons — the sheer prevalence of social media among today's demographic — it's incredibly important to invest in a social media marketing strategy.
As with SEO, many web design companies also double as social media marketing companies, so that's something to consider when considering marketing strategies.
When looking to hire a web design company, these are the two major areas to focus on. Search engines are the beginning of almost all Internet usage, so using SEO techniques to reach the first page of results is incredibly important.
Likewise, it's important to focus on a social media presence, as the typical millennial heavily uses social media for purchasing decisions.