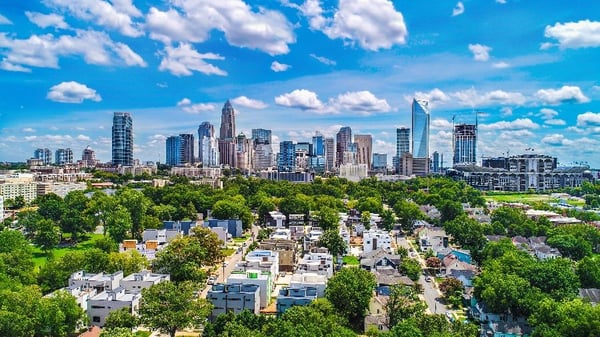 As you search for the Best Charlotte SEO company, there are traits that you should be looking for to ensure that you receive the best results for your investment. I have written about it extensively in the past.
At RiseFuel, we do things differently than a lot of our competition that is still using old, outdated strategies. Through the results that we have been able to deliver to our clients, I can confidently say that RiseFuel is the premier SEO company located in the Charlotte area — and that's not a statement that I take lightly. It has taken us years of hard work and experience to reach this level.
There are a few key traits that we possess that make me so confident in the services that we offer to our clients. By always focusing on the value that we are able to deliver to our clients, we have built relationships and fostered strategies that work for our individual partners.
No strategy comes pre-built. Every engagement that we enter into is custom-designed for our clients to ensure that we are able to maximize results with minimal budget waste.
Some of the reasons why I can confidently say that RiseFuel is the best Charlotte SEO company include:
A Track Record of Success
We deliver measurable increases to our clients across a variety of metrics, and transparently publish many of our results for all interested parties to see. If you want to see what kind of results we have been able to deliver to Charlotte-based businesses, just take a look at our SEO case studies page.
I'll give a snapshot of some of the results you'll find there:
Caldwell Collision: Visits Increase +283%
Wilmar: Visits Increase +258%, Conversions +131%
H20 Drying Solutions: Visits Increase +135%, Conversions +51%
William Linger, DDS: Visits Increase +295% Conversions +231%
That's just a small sampling of the long list of positive results we've been able to deliver to our clients. The proof is in the pudding, and here at RiseFuel, we take great pride in the fact that we are able to consistently out-deliver our competition and make the marketing budgets of our customers go further for them.
Value-Focused Strategies
The sad truth is that many SEO companies are just going through the motions when they start working with a new client. They have a pre-built list of services that they provide.
On the phone or in person, they might act like they are putting together a custom-solution for the different companies that they work with, but on the backend there really isn't much difference between one company and another and how they handle their online presence.
They aren't really diving into the companies that they work with to identify opportunities to add value and approach things in an original way. Every business is unique. The way that every business markets themselves should be as unique as the services and products that they offer.
Figuring out how to do that and identifying where the value lies for each business individually in the context of their digital presence is a time-consuming task but one that pays off it a big way for our clients.
Honesty and Transparency
Many of the companies that come to us have been burned in the past. They've worked with Charlotte SEO companies and paid thousands to see improvements in their digital presence and ended those relationships with no, or very marginal, gains.
They come to us looking for help. They still want to compete digitally, but are weary about entering into a partnership without some concrete assurances, which can be a hard thing to give. There are no guarantees in digital marketing — only likelihoods.
The truth is that many digital marketing companies aren't honest and straightforward about the results they can deliver and the time frames that can be expected for those results to begin to take shape. They don't want to tell people things that they don't want to hear. They overpromise and underdeliver.
That's an unfortunate thing for those companies because it hurts their relationships with their clients and ultimately sours their reputation. Here at RiseFuel, we make it a point to deliver our services with complete honesty and transparency throughout the process. I recently wrote a blog post that details why most companies can expect SEO results to take 4-12 months to begin taking shape on average.
A recent study by Ahrefs showed that only a small percentage of pages are able to rank on the first page of search results within one year of the page first being discovered by Google:
We Are Picky
We don't accept every client that fills out our contact form, which goes back to the honesty and transparency thing. Not every company is a good fit. We specialize in working with specific industries including tech, medical, and manufacturing. While we do step outside of those industries from time to time, we are uniquely positioned to deliver exceptional results in those industries.
When we can't help someone, we don't pretend that we can. In fact, if we aren't a fit for a specific company, we go the extra mile to help them find a reliable digital marketing agency that would be a good fit for their needs.
It's my belief that being picky is a big part of our success here at RiseFuel. If I took on every opportunity that came down the pipeline, we would be inundated with work and unable to deliver the type of results that have made us the best Charlotte SEO company.
It's a position that many of our competitors are in now. When we accept a new client, we do so knowing that we can deliver results that far surpass their budget and make for a win-win scenario for both us and them.
A Well-Rounded, Future-Proof Approach
Perhaps the best reason why Charlotte businesses should work with us is the fact that we aren't offering some fly-by-night trick to drive visitors to your website. We focus on building a foundation brick-by-brick, setting you up for success in the longterm.
Through the development of helpful content, marketing automation systems, and delivering value to your customers — we position you as an authority in your industry and a source of information.
We believe that your reputation plays the biggest role in the success of your digital marketing and we aim to build a foundation that allows you to grow your reputation and build a valuable presence within your industry through a variety of digital mediums.