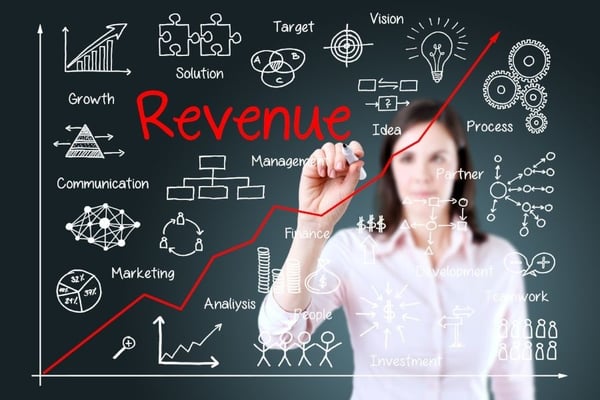 So, you're interested in Charlotte marketing consultants that can help you improve your search presence and generate new business?
At RiseFuel, we help Charlotte companies generate more business online using local SEO and inbound marketing strategies.
Working with a digital marketing consultant is an important decision for most local businesses. You want to improve your standing online. You want more customers coming in through digital channels.
The competition is doing it and reaping the benefits; you want the same for yourself. But trying to navigate the digital marketing waters on your own is difficult. That's where I come in.
SEO is a confusing topic. There's a lot that goes into designing and executing a solid SEO strategy that drives results.
If you don't have experience in SEO, trying to find your way can be difficult.
I work closely with local companies and business owners nationally to help them understand and navigate these obstacles while growing their search presence over time.
There are a few ways in which RiseFuel, your Charlotte marketing consultants, can help you to improve your SEO and grow your digital presence:
Improve the On-Page Experience of Your Visitors
First and foremost, you have to ensure that the experience you provide to your users is good.
Your website should look good and convey professionalism and experience in your industry. Visitors should be able to easily navigate to the most important pages on your website without getting sidetracked.
Much of SEO depends on the customer's experience. Bounce rate, for instance, is the measurement of how many visitors come to your website and leave without engaging with any of the content.
Google uses this and other metrics to determine whether visitors found the content on your page helpful and aligned with what they were searching for.
A great Charlotte marketing consultant or Charlotte SEO company, like RiseFuel, can help you improve your users' experience using technical and navigational best practices.
Improving user experience metrics over time gives you a better chance of ranking highly for your targeted local keywords.
If necessary, we can also help you to redesign your website to facilitate that improvement.
Improve Visibility for Local Keywords
To reliably convert local customers through Google, you have to have a solid standing in a variety of local keywords.
Ensuring that your website shows up for the most valuable local keywords related to your industry can be a long and arduous process, but one that will pay off for years to come.
In a recent article, we detailed how most companies can expect to see results in SEO between 4 and 12 months after beginning their efforts.
Visibility for local keywords refers to a number of different aspects of your search presence.
These include:
Your own website. Where does it rank for your most valuable keywords? Do you provide the content that searchers are looking for when they search for those keywords?


Directory placements. Many Google users will find businesses to work with through Google Places, Yelp, and other online directories. It's important that you have a strong presence on these platforms.



Online reviews.

90% of customers read reviews before visiting a business. Your online reputation and prominence of positive reviews play a key role in your ability to bring in new business.
I can help to make sure that you have all of your bases covered when it comes to your local search presence by ensuring that your business is visible where your customers search for companies in your industry.
We ensure Technical SEO Best Practices are Followed
There are a lot of factors that play a role in your ability to rank for your chosen local keywords. While many of these factors are off-site or marketing-related, a good number of them are technical and on-site.
When we begin a new engagement, one of the first things that I do is run a technical SEO audit to see where there is room for improvement.
By identifying easy technical wins and quickly making changes, we can create some movement in the early days of our engagement while putting you in a position for long-term success.
Some of the most important technical SEO ranking factors include:
Crawlability of your pages. Is Google finding all of the important pages on your website? Are your product pages indexed? We need to make sure that all of your important pages are discoverable and follow the best crawl-ability practice before we begin any off-page SEO.


Internal linking structure. Are you linking to your own pages the right way? Proper internal linking helps Google to find all of the pages on your site and discern what your most important pages are.



Sitemap.

Do you have a sitemap? Is it prioritizing the right pages? Is Google utilizing the sitemap when crawling your site? A sitemap is the most basic way to ensure that Google is properly indexing your website.



Page speed.

Is your website loading properly and quickly? Google prioritizes websites that load quickly in their search results.
These are just a few of the dozens of technical ranking factors that we evaluate when we audit your website.
If you would like to see some of the other common factors, take a look at this graphic:
Automate and Grow Your Social Presence
Did you know that by 2021 there will be more than 3 billion people on social media? Your customers are on social media every day, and most people actively use social media to research local businesses before they spend their money.
Customers want to discover your business on the platforms that they use most often.
RiseFuel, your Charlotte marketing consultants, can help you to improve your social media presence, which will get your business in front of new customers and help your brand improve its search presence.
We'll work to put together a plan that balances social media automation and genuine interaction with your audience without straining your resources.
We'll identify the platforms your customers are using and design a custom plan that helps you engage with them and educate them about your products.
Social media is an important part of the digital presence puzzle, but it doesn't need to be a huge resource drain for your business.
We Will Publish SEO Content That Builds Credibility and Relationships
A core component of any inbound marketing strategy we put together involves publishing high-value content that your customers will love.
We'll identify the subjects most important to your audience and develop content that helps educate them on your company, industry, and products.
Through regular publishing of high-quality content, you'll become a trusted source of information for customers in your local area and build trust over time.
Charlotte Marketing Consultants With a Focus on Long-term SEO Growth
At RiseFuel, we don't just build a strategy that we think will show results early in the process. We focus on building a strategy that will put you in a position for long-term SEO success while building your reputation in your industry.
A solid foundation is a key to lasting success in local search. Interested in learning more? Send me a note to schedule your consultation today.
---
Charlotte Marketing Consultants
RiseFuel is an extension of your team. We are a team of marketing experts, we go into your business prepared to generate leads, improve brand awareness or expand into new markets through a strategic and results-driven marketing approach.