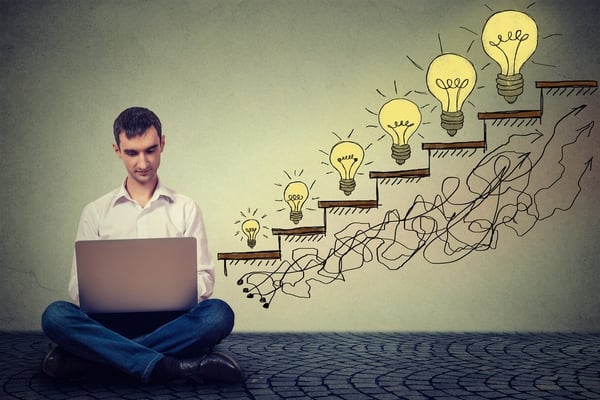 Whether you own a downtown hot dog stand or a multinational corporation specializing in plastics, having a business website is paramount. But having an online marketing strategy is equally as important in order for you to grow your business and increase leads for your sales team.A great website serves as a cornerstone of a business, housing important information about your location, goods or service, and how best your audience can reach you.
Best of all, building a great website is an affordable tool within the reach of just about any business budget. But to transform a standard website into a lead-generation machine takes a touch of inbound marketing.
Integrating a set of inbound marketing practices is the best-proven way to increase web traffic to your website and to convert those visitors into leads promising to be buyers and repeat customers.
That's because inbound marketing focuses on producing enticing, relevant, and regular content that is easily found by shoppers actively searching out information about businesses like yours.
Recent research found that an incredible 81% of shoppers conduct online research before making a purchase and 60% of those shoppers began that buyer's journey with a search engine query.
It is therefore vital for businesses to have a strong web presence, whether they operate a brick-and-mortar store selling products or an online-only service. An inbound marketing strategy is an excellent method for achieving that.
The following is a more detailed look at the importance of implementing a variety of inbound marketing tactics and hints at getting it right so your business enjoys a larger influx of visitors (and, ultimately, sales).
Your Website Blog
Blogs are a great tool for small businesses and entrepreneurs trying to break onto the local scene and grab the attention of local consumers or niche enthusiasts.
Blogs are places in which you, your employees, and your inbound marketing team can share advice, expertise, and experiences relevant to your company, industry, and business goods or services.
Blogs ought to be regularly updated with quality content that continues to engage your target audience to boost website traffic.
Keep it relevant.

The content on your business blog can go a long way to boost the website's rank on search engine results. But relevancy is key to scoring with Google's algorithms. Research your target audience and build buyer's personas. Use these personas to determine the questions and challenges your target buyers might have, then use inbound marketing keyword research to create content reflective of those topics.



Answer FAQs.

Before drafting up an inbound marketing and content strategy, it's important to complete in-store and industry research on what consumers are asking about your products, service, and industry. Offer both a website page in which FAQs are addressed and then link to more detailed answers by way of your blog.



Implement a distribution strategy.

If a tree falls down in the middle of the woods and no one is there to witness, what does it matter? Your blog, and by extension your website, only matters if it is shared and easily found. Offer guest posts on authority websites and link back to your blog and website, share posts across a variety of social media platforms, and add links to the bottom of any and all company newsletters.
Inbound marketing centers upon offering enticing content to get consumers to come to you.
Your goal is to offer the juiciest carrots to hungry consumers where they frequent most.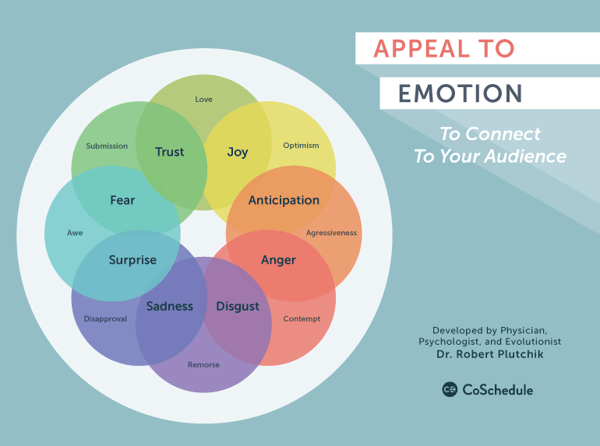 The Social Media Angle
Inbound marketing and social media mix together like cookies and cream. In fact, without social media, inbound marketing arguably would never be as effective or have the bite it has.
Nor would it be as important. The internet and the many technologies that have grown up are why inbound marketing became such an effective -- arguably the most effective -- method of attracting new visitors and converting them into solid leads.
Check out these tips for hitting a slam dunk with inbound marketing via social media:
Set up a Twitter account. Twitter is ideal for building a brand personality thanks to its being defined by short and snappy posts. DiGiorno Pizza is a great example of Twitter brand marketing due to its interspersing of funny odes to pizza with relevant content and promotional pieces. The group's famed 2013 #TheSoundofMusicLive life-tweeting garnered over 44 million social impressions and earned the account more than 5,000 new followers.


Leverage popular and trending hashtags. While the first lesson from DiGiorno Pizza is to stay active and write tweets people want to read, the second is to find the crowd and join in. Every hour, Twitter will showcase the trending hashtags of the day. Incorporate the spontaneous inbound marketing strategy and leverage these trending and otherwise popular hashtags to reach a wider audience. Consider also creating private Twitter lists to segment followers by their buyer's persona and/or where they are in the buyer's journey.


Sell products? Get Pinterest. Pinterest is perfect for inbound marketing thanks to it being highly visual and a natural link builder. Like Twitter and many other social media platforms, having an account here costs nothing and sharing is quick but effective. One inbound marketing case study found that a Pinterest-based strategy led to an impressive 77% increase in new website traffic.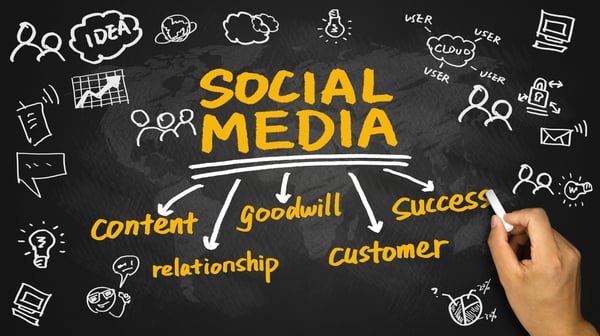 Search Engine Optimization: The final piece of the puzzle
Search engine optimization, or SEO, and Local SEO, is the marketing process of enhancing the visibility of a website, its web page, or social media page to maximize visitors.
As a business owner integrating inbound marketing strategies, staying on top of best SEO practices is key, as, without proper SEO, your business may as well be invisible on the internet.
Research your keywords

. Once again, you want to grab your buyer personas and highlight the interest words. A core set of keywords will go a long way to ensuring the entirety of your website and inbound marketing strategy is SEO-friendly. You can test certain keywords with a solution like the HubSpot keyword tool.


Sprinkle the right keywords in the right places. Keywords are great, but the last thing you want is to spam them across your page. Black hat marketing and spammy content will only hurt your search engine rankings and deter potential customers. Instead, keywords need to be added naturally and in prominent places like:

Title
At least one heading
URL
Image or video meta descriptions
The first paragraph of an article or the first sentence of a video description
If you are still having any doubt about the importance of a strong website and stronger inbound marketing strategy, consider this: 79% of online shoppers spend at least 50% of their shopping time researching products and 53% of consumers use the internet to search for local businesses at least once a month.
In fact, only 5% of those surveyed reported that they never searched for local businesses online. Now is the time to ensure those local consumers see your business online.
Are you interested in taking your marketing efforts into the 21st century with inbound marketing?
Contact us today to learn more about how a cohesive inbound marketing strategy might be implemented for your business and how you can use a cohesive blog, social media tools, and SEO to increase website traffic, convert more leads, and close those sales.