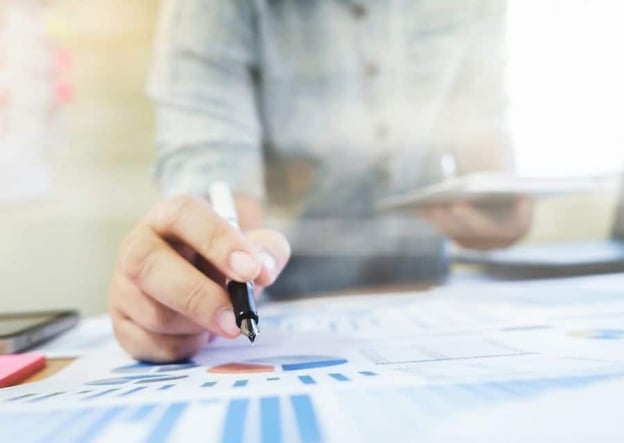 So, you want to build more links to your website or blog and you've chosen data-driven content as your vehicle for doing so. So far, you're on the right track.
Data-driven content, particularly listicles, is one of the best types of content for generating links, social shares, and brand awareness. Links are also crucial for search engine rankings, being one of Google's top-ranking signals.
More than that, it's the internet's equivalent of word-of-mouth advertising that will help you get more exposure and build authority.
In this article, we'll discuss some of the top ways that you can leverage data-driven content to build more links to your pages.
Choose the Right Topic
Just like any other piece of content, the best place to start is by finding the best topic to write about.
The topic needs to be relevant and timely. In other words, it needs to provide information on issues that currently interest your readers.
When planning a data-driven piece, you can find a suitable topic in a number of ways. If you're conducting your own research or basing it on a real-life case study, you might think the topic is set for you.
You can also do an analysis of what your competitors are talking about or what's trending on social media. Don't forget about keyword research, particularly identifying long-tail keywords with recent popularity.
Finally, you can turn to tools like Google Trends and BuzzSumo that may point you to "hot button" topics.
If you're struggling, you can benefit from working with a link-building service, like this one here.
You might think that if you're basing the content on your own research or a real-life case study that the topic is predetermined. However, it's still up to you to spin the information in a way that's relevant to current affairs.
Well-timed and relevant content is more likely to generate the kind of urgency and reaction that gets you high-authority links as well as social shares. It may also help you directly rank higher on SERPs thanks to keyword optimization.
At the same time, it can also be valuable to research evergreen topics that will stay relevant in the long term. This content can be kept live and updated as new data is collected or findings are made.
Don't Just Report Data, Create It
Sure, you could conduct thorough research online, collating facts and statistics from other blog posts until you have the biggest and baddest data-driven content on the topic.
However, if we're honest, anyone else can do the same thing by performing a simple Google search and scanning through the top results.
If you really want to stand out, build more high-quality links, and establish yourself as an authority, you should bring something new to the table.
For example, you can dig up your own data by conducting surveys, either in-person or online. Your own mailing lists, website visitors, or clients can be valuable sources of information or public sentiment.
If you're writing about something like SEO, website performance, or internet trends, you can collect data from your own or other publicly available websites using tools like Google Analytics, BuiltWith.com, Pew Research Center, etc.
Publishing unique data will undoubtedly make your content more interesting, valuable, and authoritative. However, it will also allow you to bring a unique take to an old topic and say something no one else is. All of this is link-building gold.
Tell a Story With Your Data
Without a narrative, your data-driven content is just a list of facts and figures. No matter how impressive, accurate, or interesting they are, you just won't get the same level of engagement or interest.
Choosing a topic to write about is just the first step. Next, you have to try and establish a narrative that takes the reader on a journey from ignorance to enlightenment.
Really take a moment to think about the most important questions you want to answer or issues you want to address. Make it clear to the reader what this is, and why it would be in their best interest to read the content and analyze your findings.
You don't just want to improve the reader's general knowledge, you want to give them information that they can extract value from and take into the real world.
This goal can be anything from revealing a better way of doing things, highlighting impactful trends, or filling a gap in the wider public awareness.
Collaborate in the Process
There's another way in which collecting your own data for your content can drive a significant number of backlinks.
By involving your partners, customers, or other brands in the process, you'll naturally create an incentive for them to link to your content. Considering the fact that only 2% of content gets backlinks from multiple websites, this can be a great way to distinguish your content from the rest.
This is something Moz did with their The State of Local SEO: Industry Insights for a Successful 2019 report which generated over 30 backlinks.
Using social mentions or shouting out collaborators in the content itself is a great way to drive engagement and get more exposure.
Don't Just Tell - Show Your Data
You've probably heard the phrase "Show, don't tell" before. Well, the same goes when creating data-driven content.
As marketers, we all know that visitors respond better to being visually engaged. Content with images and video receives more traffic, external links, and social shares. Period.
However, when creating data-driven content, you get the opportunity to really maximize the benefits of using visuals. It's also another way to bring something new and unique to your content as well as go above and beyond many of your competitors.
For example, you can create your own reports or graphs, whether you're using in-house or third-party data. Colorful graphs based on well-chosen data sets are much more effective at communicating numbers, percentages, and relationships than an endless list of words and numbers.
Today, even producing short explainer videos with engaging animations can be relatively affordable.
Infographics are one of the best tools for making it easy to absorb different facts and figures in a short amount of time. Infographics are exceptionally linkable - up to 25.8% more so than "how-to" guides or videos.
You can also get really creative. Just take a look at this "A Day in the Life of Americans" to see what's possible with data visualization.
Promote Your Content
If you build it, they will come, right?
Well, not always.
While high-profile publications with huge amounts of traffic might be able to rely on their popularity alone to promote their content, that's certainly not how they got to where they are today.
There are over 2 billion websites today, over 400 million of which are active. With this level of saturation, the chances are slim that you won't have any competition, no matter what your niche.
Most of us will have to be proactive about promoting our content, especially in the hopes of building high-quality links.
There are a number of ways you can do this:
Manually reach out to blogs and websites related to your industry or niche
Try to publish your content on publications or news sites like CNN, The Washington Post, Forbes, etc.
Collaborate with partners or other industry voices to do webinars, podcasts, or promote the findings

Create a blog

or guest post series exploring different facets of the data
Create variations of the data in different media, such as videos, infographics, etc.
Promote the content on publishing sites like Medium or social media
The Time for Link Building is Now
Despite most online marketers understanding the importance of link building, as much as 94% of all content doesn't result in any backlinks.
However, as one of the most important factors considered by Google, you can't afford to miss out, not to mention all the other benefits a successful link-building campaign can have on your brand.