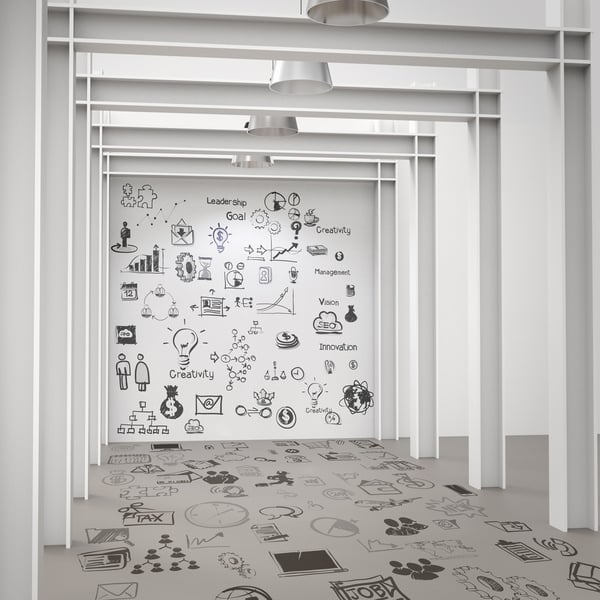 Did you know that blogging is at the heart of any strong inbound marketing strategy? Yet, with so much emphasis being placed on content marketing, creating blog posts that wins over your audience is vital to standing out from the sea of content being produced daily.
It's important that your articles resonate with your readers in a way that grabs attention, delivers value, and compels them to stay connected with your brand.
How to Start a Blog
The good news is that it's not hard to craft a terrific blog post that WOWs your audience. Once you have a clear understanding of the pains, problems, and interests of your target market, you can create and publish topics that speak to these areas.
The following five tips offer expert ways on how to convert these topics into great blog posts.
#1 Grab Attention Quickly with Your Intro
The goal of the introduction is to hook your readers in quickly and intrigue them enough that keeps them wanting more. The fact is, you only have about 8 seconds to capture attention and entice people to continue engaging in your content.
To grab your readers fast, check out these hooks to use for a great introduction:
Start with an interesting fact or statistic
Ask a question that gets your readers thinking
Use an anecdote, a very short story that puts a larger idea in a different context
Opt for gentle confrontation that pokes a long-held belief of the reader but encourages them to continue...and reconsider
#2 Add Color and Action with Visuals
Articles using an image for every 75-100 words receive double the number of social shares than articles with fewer images (Source: Hubspot).
Adding visuals and interactive content is a powerful strategy to keeping viewers on your page, complementing your message with images, and getting more people reading your posts. It makes your article easy to read and digest, key ingredients to boosting user-experience.
Use multiple visuals throughout your post to make it appealing and colorful. Add infographics, appropriate GIFs, high-quality images, interactive content (i.e. calculators, surveys and polls, videos, audios), and graphic CTAs that move readers to action.
By leveraging a variety of visual content, you'll connect with different learning styles and preferences, thus expanding your reach and influence.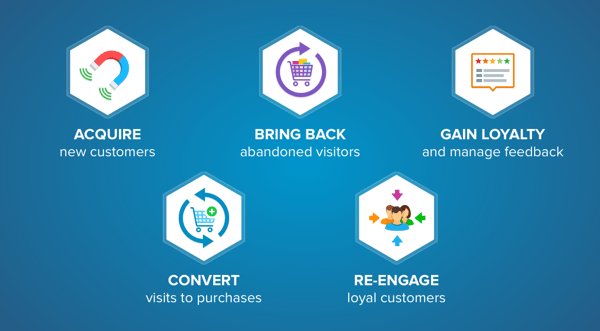 source: iblogzone
#3 Optimize Content Using Best On-Page SEO
Using SEO techniques within your blog post will boost its ranking on search. It better positions your content to be found by your ideal customers, boosting visibility and awareness of your brand.
The following checklist serves as a great guide to incorporating sound on-page SEO practices in your post:
Focus on 1-2 long-tail keywords that your audience is searching for

Mention your keyword within the first 100 words

Begin the title-tag with your keyword

Add authoritative outbound links to related pages

Include 2-3 of your own internal links

Use SEO-friendly URLs

Use your keyword for your image file name, alt tag, title, description and caption

Long-form content

of 1500 words or more performs better on Google, giving you more opportunities to naturally plug-in your keyword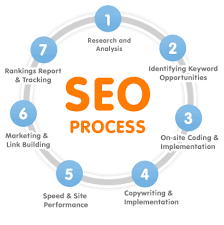 #4 Ask for Engagement
Another factor that affects SEO ranking includes the level of engagement your post generates from viewers. Shares, likes, and comments bring added exposure to your blog, driving more traffic to your content and getting it in front of new eyeballs.
Simply asking your viewers for the engagement can make the difference between achieving maximum results from your blogging versus not.
Therefore, get people involved by giving a clear call-to-action that tells readers what to do next.
Whether you want them to post it on their social networks, leave a thoughtful comment to initiate conversation, or opt-in to receive your free offer, provide clear instructions in the conclusion to increase responsiveness and make your marketing effective.
#5 Craft a Compelling Headline
Your title is the very first thing your audience sees. It determines if people will indulge in your blog post…or not. People must glean the value they'll receive quickly from your title and will decide if it's worthy of reading.
The headline also has a huge impact on social media engagement (i.e. likes and shares), how it appears in the search engines, and click-through rates.
Here are a few ways to make a winning blog title:
Give the benefit or what people will gain from reading your post

Numbers, listicles, and "how-to" titles work well in generating engagement

Headlines with about 6-9 words tend to earn the highest number of click-throughs

Use descriptive words like better, easy, simple, special, and weird to make your title colorful

CoSchedule's

Headline Analyzer

is a perfect tool to help you craft killer blog titles and email subject lines
Conclusion
Publishing terrific blog content will add to your credibility, better your inbound marketing, and give your audience a reason to return to your website.
Use this checklist as a guide in your content creation process. In due time, you'll achieve results like better user engagement, increased search engine visibility, and more people talking about your brand on social. Much success!
Ready to bolster your blogging strategy? We can help your content get in front of your target audience. We can even create all of your content for you. Or help share the load. Reach out to us here and let's chat!