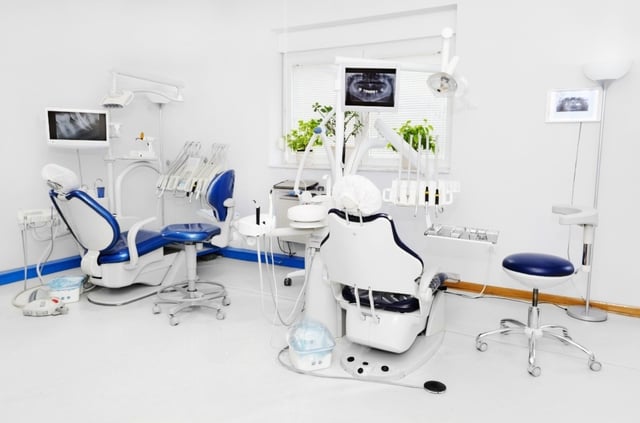 Twenty years ago, dental marketing consisted of direct mail, brochures left in other medical offices, and maybe local television or radio ads.In 2017, however, just about everyone has access to the internet via their computers, tablets or smartphones.
Many of these users are taking advantage of this available technology to search for dental providers. This means that you need to embrace digital marketing and search engine optimization (SEO).
Not sure where to start? Read on to find out what you can do to boost your dental marketing strategy for success in the 21st century.
With any type of marketing, you need to know your audience and digital dental marketing is no exception.
Most of your patients either live or work in the city or town where your practice is, so dental marketing to the locals is going to be key. Then you need to break it down further.
#1 Think About Your Ideal Audience
For example, are you an orthodontist? Most of your patients are going to be children and adolescents, so you'll be marketing to their parents.
If your specialty is cosmetic dentistry and your practice in a wealthy area, your patients are likely to have a large enough income to allow for extra funds to be spent on something nonessential.
On the other hand, if you're a general dentist in a poverty-stricken area, you will be writing for those with lower incomes.
What difference does it make? The type of content you publish needs to speak to people where they are.
An article about how to access emergency dental care while traveling in Europe is more likely to be appreciated by the wealthy clients of a cosmetic dentist, but it might alienate those with a lower socioeconomic status.
Since your Google ranking is determined in part by your human readers, it's important to write for your audience first and for search engines second.
#2 Create Original, Optimized Content
Once you know who you are writing for, you'll want to come up with some good content ideas for your blog. Make a list of your patients' main concerns.
For many dentists, common concerns that patients bring up include paying for their dental care, choosing less expensive options, how to prevent and treat gingivitis, whether an implant or a bridge is a better option to replace a lost tooth, pain control in the dental office, infection control, and how to get over a fear of going to the dentist.
Any of these can be great topics to explore on your blog.
As you create your content, you'll want to keep keywords in mind. This is an important part of SEO. You can use the Google Adwords Keyword Planner to find keywords in the dental industry that have moderate to high monthly traffic with low competition.
Choose one keyword phrase and use variations on it for each post. For example, your keyword phrase might be "dental office in Chicago," and your variations might be "dental practice in Chicago" and "Chicago dental office."
Use your original keyword phrase in the title and meta description when you upload your post to your website. If you are using WordPress, the Yoast SEO fields will help you do this.
#3 Use Social Media
Consider your audience again to determine what type of social media they're most likely using.
Facebook is very popular among adults and professionals often use LinkedIn, but younger people tend to use Instagram and Snapchat. Women (particularly mothers of young children) use Pinterest fairly frequently.
You'll want to choose your platforms based on what your audience is using.
When you use social media, be sure to keep up with it. Don't create a lot of accounts and then forget about them. Choose wisely and update the account regularly.
Also, respond to your messages and comments; if you are too busy, have someone on your staff or a dental social media marketing agency handle this for you on a daily basis. Having updated, relevant social media accounts can boost your overall ranking.
#4 Manage Your Reputation
When you search for a service provider, you'll likely notice that some of the businesses that come up have ratings attached to them.
Having a high rating is a great way to boost your ranking and also the amount of business you attract. You can manage your reputation by being proactive.
When patients leave your office, ask them if they will leave a review on Yelp, Facebook, or Google Reviews.
You can add a link to your account of choice to the bottom of each email your office sends out; that makes it very easy for people to leave a review.
You can also give away a free cleaning, a gadget, or an item or service of your choice each month for people who enter a drawing; make it a prerequisite to leave a review on one of these sites.
If you get a negative review, follow up with it promptly and publicly. Leave a public message saying that you are sorry they've had a negative experience and that you will contact them privately, then do so.
Let users know that you are responding quickly to all concerns.
#5 Make Your Site Mobile-Friendly
Finally, be sure that your site is mobile-friendly. Recently, mobile searches outnumbered PC searches, so it's important that your audience can access your site on their smartphones and tablets.
You can hire a web developer to do this for you or you can try your hand at doing it on your own using these tips from SitePoint.com.