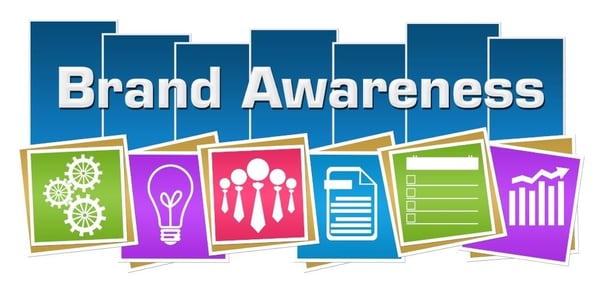 Brand awareness is one of the most important factors in your digital presence. It plays a role in your overall reputation and directly impacts the number of customers and clients that you attract as a company.
Building your brand awareness is a long-term goal. It takes months or years for a brand to become recognized as an authority and leader in their industry. But, it's an important step for establishing your brand in the digital world.
Content marketing for companies serves as an excellent way to begin building that awareness and making your target audience more familiar with your company and products or services.
It provides a unique way to establish your brand as the foremost expert in a variety of subjects while educating your audience and building rapport over time.
Content Marketing to Increase Brand Awareness is an effective approach in building your online success.
Let's dig in a bit..
What Is Brand Awareness and Why Does It Matter?
Brand awareness is a term for measuring the familiarity that consumers have with your company. This doesn't necessarily mean that they recognize your logo, but rather have an understanding of what your brand represents.
What kind of products or services do you offer? What is your brand known for? What is important to your business? These are the types of questions that brand aware-consumers can answer.
Brand awareness is important because it plays a critical role in consumers' likelihood of purchasing your product when they are interested in a solution similar to your own.
In content marketing for B2B companies, you may have many different competing brands fighting for the same slice of the pie. Having strong brand awareness allows you to outperform the competition.
Having consumers be able to recognize your brand in those situations is extremely valuable because it makes those customers more likely to work with your brand. Brand awareness secures your place in your industry.
Why Is Content Marketing the Optimal Choice for Brand Awareness
Content marketing is the preferred modern strategy for improving brand awareness. According to a study from the Content Marketing Institute, more than 90 percent of B2B marketers prefer to use content marketing strategies to build brand awareness over time.
Strong content allows you to position your company as an industry expert and give your customers a good idea of what your brand represents.
Remember — brand awareness isn't just a measure of how many people know the name of your brand. It's meant to signify those that have a deep understanding of your brand and company as a whole.
Content marketing allows you to highlight the qualities that you find to be the most important for your audience to understand.
Content is great for informing and educating your audience. But it also provides you with a direct medium for helping your customers to get to know your brand better as people.
You can give them a peek into your company culture and the types of values that make your brand what it is.
Content provides you with a way to make your brand distinct from the competition. It lets your audience see your team as real people behind the brand, making them more likely to want to work with your company in the future.
In-Depth Research Helps You Understand Your Audience
Source: Relevance
Research plays a critical role in the content marketing process. Understanding your audience on a deep level helps you to craft content that they find informative and useful.
Before you write a single word of content, you may spend full days or even weeks digging into the research in order to design content that meets your goals.
Who is your audience?
If you want to facilitate brand awareness, you have to create content for your specific audience. Consider your demographic. Look into what they say online. What kind of questions do they ask about your product or service?
In an example, if your company offers manicures and pedicures, your audience is primarily women, and that will play a key role in the type of content that you create. You must create content that is designed to appeal to your ideal audience.
Creating a Content Strategy Based on Your Research
Once you've dug into your audience and have an understanding of them, it's time to create a content strategy based on that research.
Start simple. Consider the questions that people generally ask before they buy your products.
Creating content around these questions is guaranteed to be useful to your audience, and you can always link new customers to the content when they come to you with questions.
Use your own interactions with your customers to drive your content strategy.
Choose the Right Channels
As you look into using content marketing for technology companies, it's important that you figure out where your content will be best received.
Not all audiences use the same platforms to communicate. Whether you are publishing blog posts, videos, webinars, or downloadable guides — you have to meet your audience where they are willing to consume the content.
For instance, companies that target younger generations have relied heavily on SnapChat and other hip social media platforms, because that is where their audience is willing to engage with their content.
Content Marketing Fosters Community Involvement
One of the benefits of content marketing is that it opens up other opportunities to increase your brand awareness.
When people begin engaging with your content and build a reputation within your industry for being an authority, you will receive other invites that can compound your efforts.
Well-known companies receive invites to appear at conferences, speaking engagements, and community events that also help to give them a boost in their brand awareness.
In many ways, these types of events are just another facet of content marketing. When you give a speech at an industry event, you are creating content for people to consume and boosting your brand awareness in the process.
Email Newsletters Build a Personal Connection
Source: Unbounce
A core principle of inbound marketing and content marketing is to use the content that you create to capture lead information from your visitors.
Usually, visitors will trade a name and email address for access to an eBook, guide, case study, white paper, or any other type of content that you create.
Once you have that email address, you can continually send them marketing materials instead of losing touch with them when they leave your website.
Email newsletters give you a direct line of communication with your audience. Using personalized emails, you can develop a deeper connection with them, while continuing to deliver valuable content.
Content Marketing for Technology Companies Builds Brand Awareness
For digital-first brands, content marketing provides you with an effective way to establish authority in your industry, developer a deeper connection with your leads, and ultimately improve your brand awareness among your audience.
By delivering high-value content over time, you earn trust with your audience and stay top-of-mind until they are looking for the solutions that you offer.
Content Marketing to Increase Brand Awareness works. Put it into motion for your business and see how well it works!