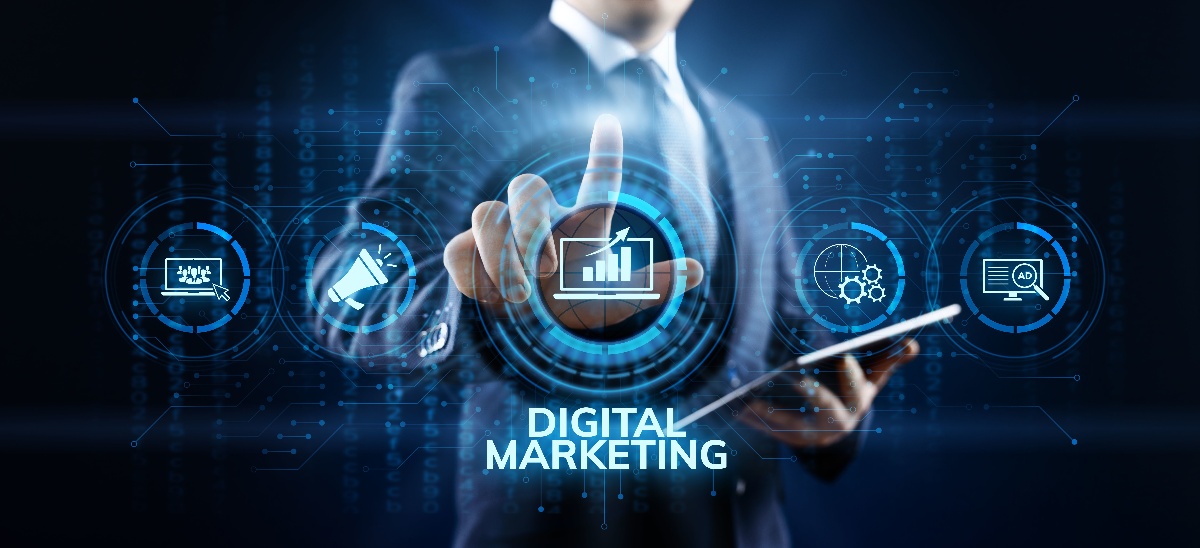 As a manufacturer, there is a good chance that you have yet to fully embrace digital marketing strategies.
Many manufacturers rely on old school techniques and methods in order to promote their brands.
They rely on trade shows, word-of-mouth referrals, and relationship networking, and for a good reason — they have, and continue to work for them!
But using traditional manufacturing marketing strategies doesn't mean that you can't embrace newer techniques and strategies for getting in front of your target market.
The manufacturing industry has seen a number of changes in recent years, including:
More global competition in the industry as a whole.
Increased demand for customized products that increase manufacturing times.
Increased preference for sustainable products to meet consumer demands.
More pressure to get products to market faster to compete.
In this article, we'll cover everything that manufacturing companies need to know about making the leap into digital marketing and the considerations they need to take into account before making a decision.
Why Manufacturers Should Embrace Digital Marketing
If you haven't embraced digital marketing for your manufacturing business at this time, you are already behind the curve.
According to a Forrester study, more than 90% of B2B buyers begin searching for products online. They start by visiting your website, checking out your content, and looking at your social media channels.
To neglect those channels is to neglect your potential customers. They want more information about your products and working with your company.
They want to be able to come into the first sales call with your team with solid expectations and an understanding of what they need to ask to figure out if a partnership with your brand is the right one for them.
To continue to overlook the importance of digital marketing just to rely on more traditional marketing techniques and channels will hinder your ability to grow as the industry continues to shift more firmly toward digital.
With that said, manufacturers will always find value in networking, word-of-mouth referrals, and more traditional tactics.
The trick is to cohesively mesh those with a digital strategy that continually walks high-value prospects through your pipeline.
What Does Digital Inbound Marketing Involve?
When manufacturing companies come to RiseFuel without any experience in digital marketing, one of the first questions they have is what digital marketing would look like for a manufacturing business. Sometimes it can be hard to connect the dots.
The first piece of advice I have is to look around their industry. Find the manufacturers that are doing digital marketing well and take note of the types of activities that they are engaging in.
Here at RiseFuel, we specialize in inbound marketing lead gen for manufacturing companies.
What is Inbound Marketing?
Inbound marketing is a marketing strategy that seeks to attract customers by creating valuable content that is customized to their unique experiences.
Outbound marketing like advertising focuses on interrupting their attention.
Inbound marketing seeks to form connections with prospects and deliver solutions to problems that they already have.
A typical inbound marketing strategy will include content creation and publishing across a number of different channels, including:
Content Marketing
The creation and distribution of content that speaks to the biggest needs, concerns, and questions that your customers have is a central tenet of content marketing.
It builds trust with your audience over time and puts you in a position of authority within your industry.
At RiseFuel, we help our clients create many different types of content that help them throughout the sales and relationship nurturing process.
Content types that we help manufacturing companies create includes:
Educational blog posts and articles
Thought leadership content
White papers and ebooks
Case studies
Product information sheets
Email marketing
Social media content
We focus on taking a comprehensive approach when it comes to creating content for manufacturers.
We want you to be able to engage with your prospects and customers through the channels that they are most comfortable with.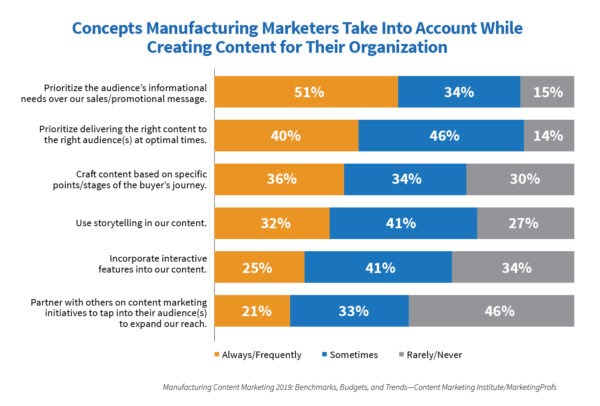 Source: CMI
Email Marketing
Email marketing plays a key role in every inbound marketing strategy that we put together for our clients. 93% of B2B marketers use email to distribute content. It's the quickest way for brands to create one-on-one conversations with their prospects.
Email gives us the ability to continually deliver high-value information to our prospects and get our most valuable content in front of them.
Often, our clients come to us having done a bit of email marketing, but wholly underestimating what proper email marketing could do for their business.
Email marketing allows you to stay top of mind with your most important prospects and build relationships with them over time.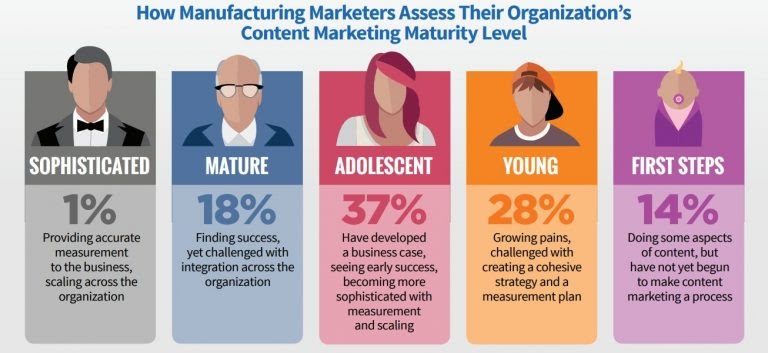 Source: AgilityPR
Social Media
This is where many of our clients in the manufacturing industry are lacking. Social media is important for B2B businesses in the same way that it is for B2C businesses. You might prioritize different platforms — such as LinkedIn over Twitter.
But still, it's important that you have a well-rounded presence across multiple platforms. Your prospects will use a variety of platforms and may search for information about your company on any social media platform.
Social media automation is key. We don't want to dedicate a ton of time to manually sending updates across all of your platforms, to ensure that you are always posting content where your audience resides.
Sales Enablement for Manufacturers
We take a well-rounded approach to crafting digital marketing strategies for manufacturing companies.
We don't just help you get your business noticed by your audience, we position you to close big opportunities more regularly as well.
This is done through sales enablement content like case studies, product information sheets, and bottom-of-the-funnel content that pushes your prospects toward conversion.
We also help our clients to refine their sales processes with scripts, process changes, and optimizations that help them to improve the rate at which they turn the leads that we generate into paying customers.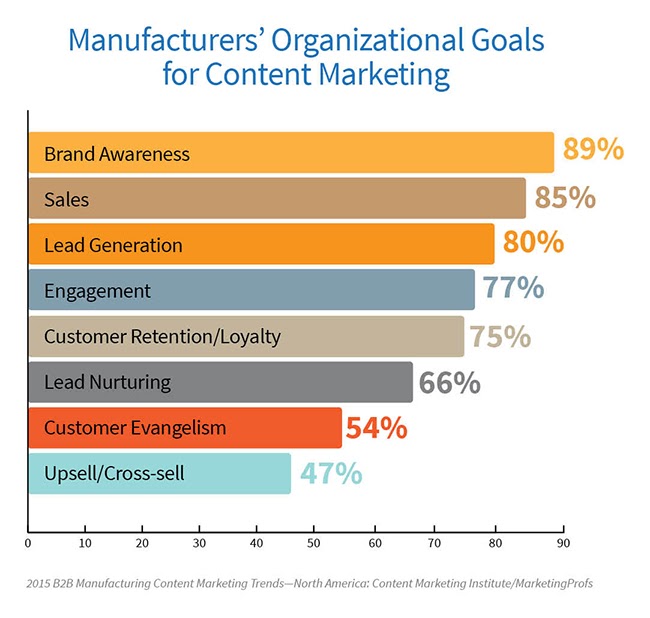 Choosing the Right Industrial Marketing Partner
You want to dip your toes into digital marketing, but you want to make sure your money is well-spent.
Here at RiseFuel, we specialize in working with manufacturing companies. We'll design custom digital marketing and sales enablement strategies that help to push your company forward and facilitate long-term, sustainable growth.
Want to learn more?
Click here to schedule a risk-free consultation with Tony.