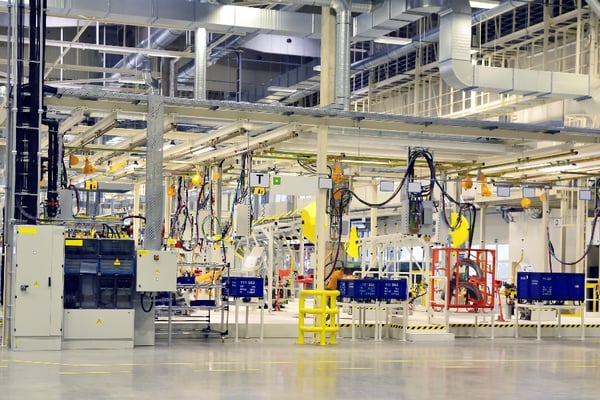 Putting together an effective manufacturing marketing strategy requires that you take a step back, evaluate your current marketing operations, and find gaps where you will be able to take actionable steps forward.
One of the biggest mistakes that I've seen manufacturing industry companies making is a reluctance to embrace new channels and strategies — particularly on the digital side of things.
While there is nothing wrong with traditional tactics, most fail to realize how digital messaging can help to complement those strategies and work in conjunction with each other to produce sales.
In this article, I'll outline some simple steps that any manufacturing company can take to improve their marketing strategy, improve the way that they are positioning themselves to customers, and put themselves in a position to succeed digitally.
Let's get started.
1. Know Your Customer and Speak Directly to Them
Creating fleshed-out buyer personas is often one of the first steps that we take when we work with a new client in the manufacturing industry. Customer personas are basic, generic customer profiles for the different customer types that your company is targeting.
Fleshing out these profiles allows you to gain a better understanding of what is important to your customers and put yourself in a position to deliver messages to them that will resonate.
We then use these personas to shape the campaigns that we create and messages that we send to customers and prospects.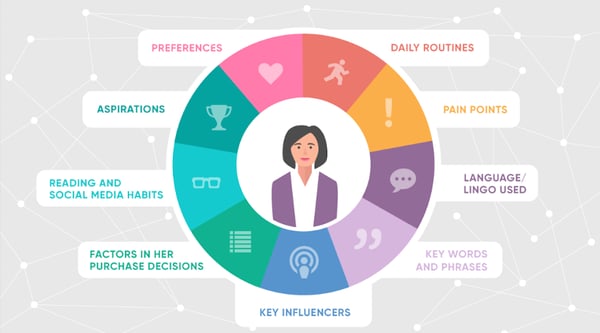 Source: Cloud App
2. Provide Guidance Throughout the Manufacturing Buying Cycle
Education is an absolute necessity when it comes to manufacturing marketing. Your buyers are naturally going to have a lot of questions — about your company, your staff, your pricing, the equipment you use, your capabilities.
Being able to educate them throughout the sales cycle will help you to quell fears and ensure that they come into sales conversations with a basic level of understanding about your company and offering.
As part of their larger manufacturing marketing strategy, companies should look to map content to the different steps in the buying cycle.
You know what customers are going to ask, but mapping content and educational materials to the buying cycle can help you to better define when they are going to ask it.
Doing this allows you to not only educate your prospects before they get on the phone with your sales team, but will also help to shape those conversations in a way that is favorable for your team.
3. Set Specific and Clear Goals
Having clear and specific goals for your marketing campaigns can help to provide some context around your strategies and define what "success" looks like for your organization.
We always recommend that our clients follow the SMART Goals system. This dictates that your goals be:
Specific
Measurable
Attainable
Relevant
Time-bound
Following this formula ensures not only that your goals are effective, but gives you a clear time frame for what determines that success.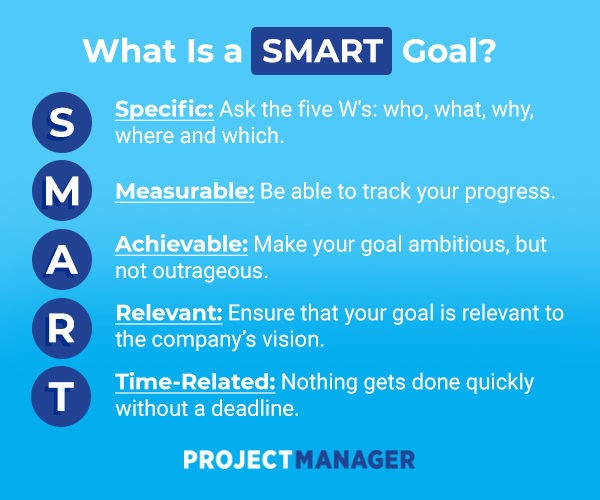 Source:
Project Manager
4. Embrace Digital Marketing Channels
Digital marketing is the way of the future, whether we like it or not. Manufacturing companies would be well-served to integrate more digital channels into their current marketing strategies, even if they take it slow.
When I help companies put together their first digital marketing campaigns we often start with the basics:
Get your email marketing operation in order. Today

93% of B2B marketers use email

to distribute content. If you aren't doing it already then you are behind the times.





Create valuable content to facilitate sales and attract prospects. Content Marketing Institute (CMI) found in a recent survey that

91% of B2B marketers

use content marketing to communicate with their customers.





Find quick automation wins.

51% of companies

are currently using marketing automation, with more than half of B2B companies planning to adopt it in the near future.
These represent a good starting point for any company that is just getting their feet wet when it comes to digital manufacturing marketing strategies.
5. Install Marketing Automation
Marketing automation is perhaps the most important lever for growth when it comes to growing the digital strategy of a manufacturing business.
Marketing automation cuts down on manual correspondence with prospects until they are ready to learn more about your product and initiate the sales process.
Commonly, we'll start with email marketing automation, usually with nurturing and sales sequences. We use nurturing email sequences to walk prospects through the education that they need, then use a sales sequence to help your sales team get on the phone with valuable prospects.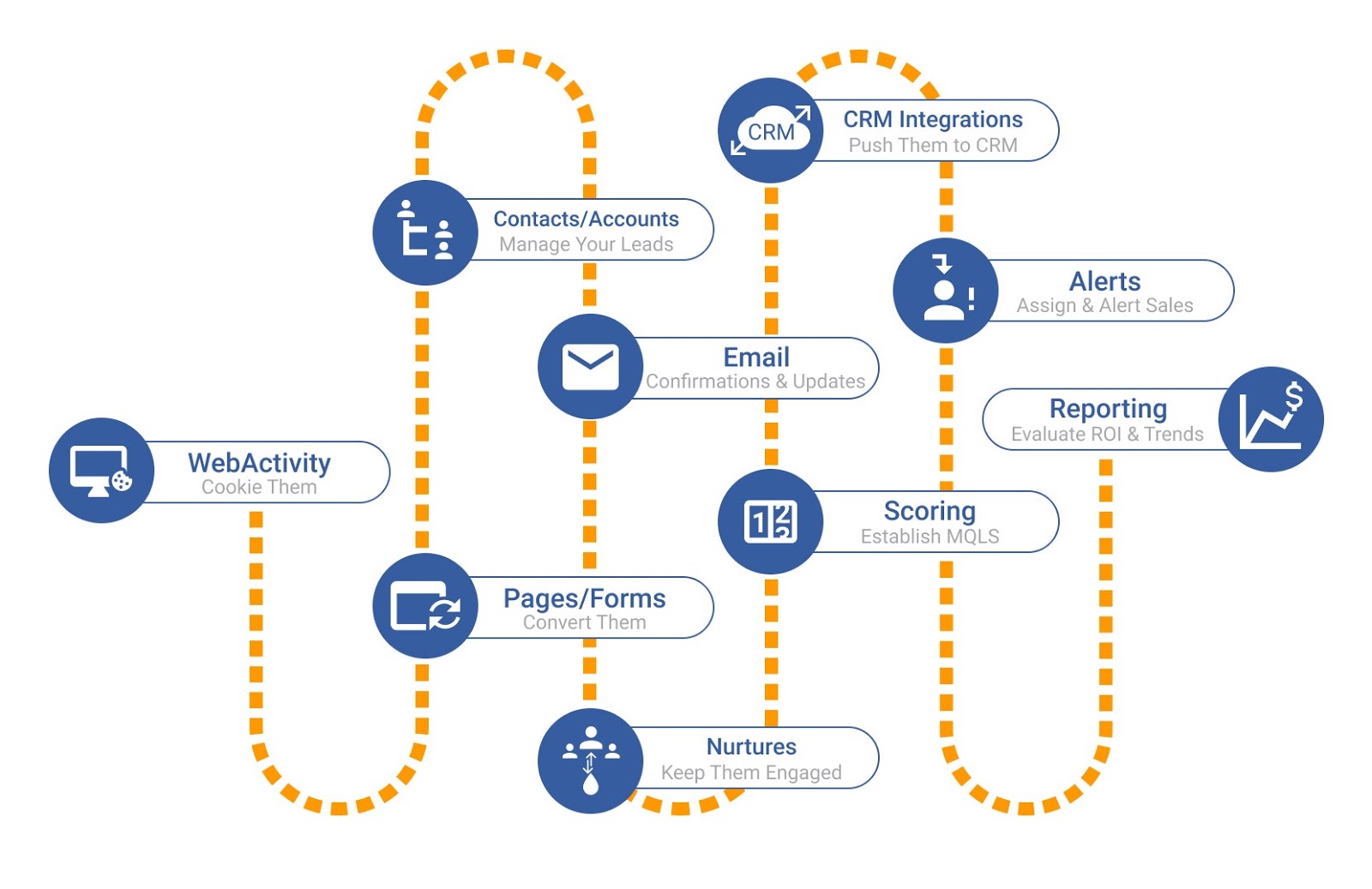 Source: Shailesh Pandey
6. Create Engaging Content for Marketing & Sales
A huge part of that process of nurturing prospects that we just discussed includes creating valuable, engaging content that answers the most burning questions from your prospects and customers.
What questions do your prospects most commonly ask throughout the sales process? That is always a good place to start, as creating highly valuable content around those questions can help you to provide education (delivered through marketing automation) and position your sales team to answer questions fully and succinctly.
One of the most beneficial steps that manufacturing brands can take to improve their marketing strategy is to arm their marketing and sales teams with relevant content that positions their brand as an authority.
7. Track, Analyze, and Optimize for Success
When it comes to digital marketing, your work is never done. Underperforming campaigns can be brought back to life. Highly profitable campaigns can earn more. It's all a matter of tracking, analyzing, and trusting the data that you have on hand.
No matter how much you invest, working to improve your marketing campaigns through thought A/B split testing will help you to improve conversion rates and secure more opportunities for your sales team to close.
A Partner in Marketing for Manufacturers
As the President of RiseFuel, I've helped manufacturing companies around the US and the world to evaluate their current marketing operations and find easy strategic wins through the pairing of traditional and digital marketing strategies.
I'll work with you to understand what your business is doing, what it should be doing, and find a way to make the leap that falls within your budget.
Want to learn more?
Click here to contact me and schedule your risk-free manufacturing marketing consultation today.