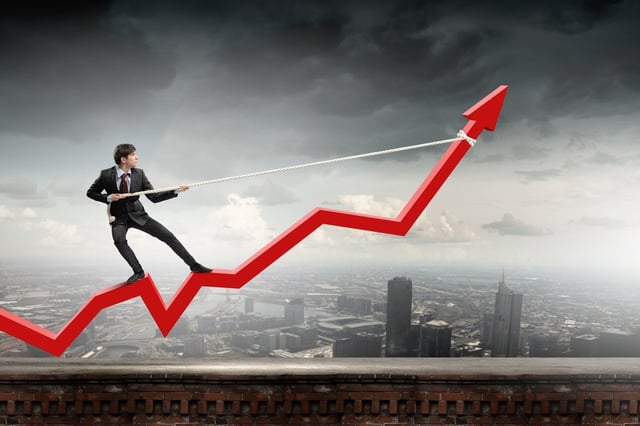 If you're working on building a marketing strategy to grow your private manufacturing business, chances are you already know a thing or two about inbound marketing.
The basic concept of a well rounded inbound marketing plan is to create content that potential buyers are interested in and searching for. By pulling web traffic to your website, you are able to generate interest in your brand and attract buyers to your products.
In the case of private manufacturing businesses, sales depend heavily on your buyers' need for your products.
It's important to understand the buyer's entire journey from awareness of their need to their final decision to make the purchase to fully appreciate the benefits of inbound marketing for your manufacturing business.
Manufacturer marketing is finally adopting the inbound approach and having tremendous gains.
Traditional marketing tactics are deeply rooted in any marketing strategy for a good reason: an active, targeted approach to potential clients is a highly effective way to generate leads and increase your volume of sales.
However, in the case of private manufacturers, your future buyers are going through a unique process that starts with a need for your product.
This need is something that you cannot instigate through active marketing tactics. Inbound marketing represents an alternative strategy that allows you to be a part of your buyer's journey as they go from identifying their need for your product to building a list of specific requirements, learning about similar products and specs, forming opinions and eventually narrowing options down before making a decision.
As your buyers go through this process, it's important to participate in their journey as a source of information. This helps you build awareness of and trust in your brand, and brings you leads that are ready to buy.
---
These are the five most important benefits of inbound marketing for private manufacturers.
1. You Reach Buyers in Need
The tricky thing about traditional outreach-based marketing tactics for private manufacturers is the fact that your buyers have a very clear need for your product. Methods like cold calling and direct emailing are less effective in this market because there's really nothing you can do to build a need for your product.
Inbound marketing attracts visitors to your site who have already self-identified a need for a product like yours. They have found your brand as a part of their research and are aware that your products will fill the need they have identified.
This means that the future buyers browsing the content of your site are a great source of quality leads. This takes pressure off of your sales team to build a need for your product. The need is already there!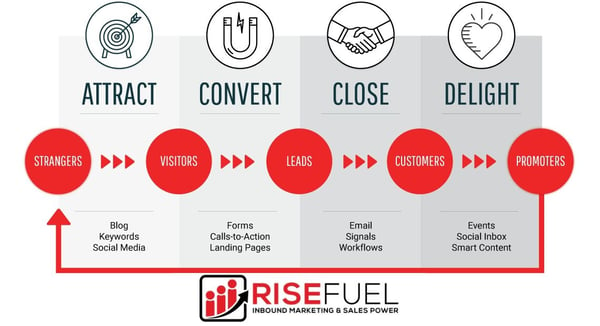 2. You Participate in Independent Buyer Research
Early in the buyer's' journey, they're going to be doing a lot of research about your product. This is an excellent opportunity to generate both awareness of and interest in your brand!
If you can provide thorough information that your buyers find helpful in their research process, they are going to be on your site learning about your products. It's important not to self-promote in all of your marketing material.
Remember that your future buyers are simply looking for solid information. Too much self-promotion may turn some researchers away.
This is your opportunity to emphasize some of the technical strengths of your products. Throughout their research, your future buyers will be looking for specific metrics that can help them measure the quality of the product they eventually decide to buy.
Educate them on these metrics and emphasize those that your products excel in. Explain why they're important!
Down the road, when your buyers are narrowing down their options, this will be critical. Your products will stand out on the product quality metrics that your buyers have identified as important, as you've taken advantage of the opportunity to influence the results of their research.
3. Providing Relevant Content Builds Trust in Your Brand
Beyond giving you an opportunity to influence your buyers' research, the content that you provide for your clients will help build trust in your brand.
By providing a place to find clear, solid information about the products your clients are researching, you will establish your brand as an expert in such products.
This is just a side-effect of providing high quality content. If clients are drawn to your website by engaging, factual content, you become a trustworthy source of information.
Consequently, when your buyers decide to reach out to your sales team, they will put more trust in your sales representatives as well. This will close more sales.
It's good to provide a variety of types of content. A recent study by ThinkWithGoogle suggests that approximately 70% of buyers watch a video during their research process, and 91% use mobile platforms as to do research.
These media will not only attract more buyers to your site, they will generate that much more confidence in your brand and products.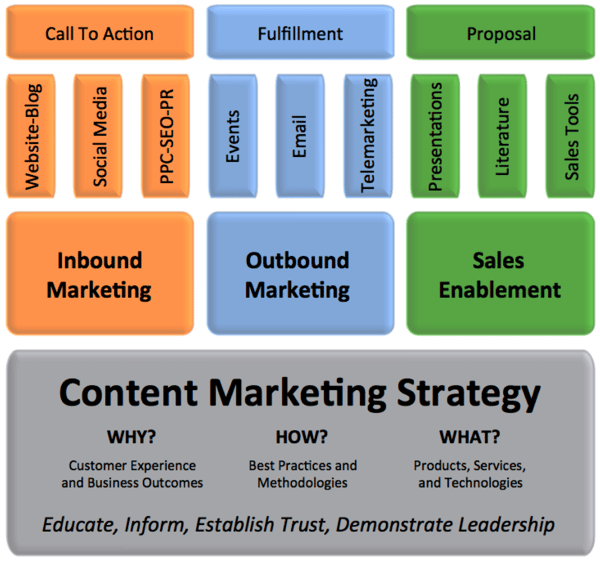 4. Convert "Hot" Leads into Sales
The beautiful thing about the leads you generate via inbound marketing is the fact that they are already aware of your product and are ready to buy.
Compared to "cold" leads, people who find your product themselves will reach out to your sales team ready to buy. This means that you can really improve your lead conversion to sales and boost your sales number.
Combine this with an altogether higher lead conversion rate, and you have a powerful marketing strategy that will significantly increase sales.
Your sales team will thank you for the increased quality of leads they are working with!
---
5. Inbound Marketing Content Compliments the Lead Nurturing Process
The most important aspect of generating high quality leads that eventually decide to purchase your product is something called lead nurturing.
It is the process of reaching out to potential leads and taking care of them, making sure that they are aware of your interest in working with them by corresponding.
A lot of your future buyers will appreciate you playing an active role in getting literature and information to them. However, many will do independent research outside of your correspondences.
If they find the same information about your brand readily available online, their eventual conclusion that yours is the right product will be natural.
As private manufacturers represent a unique marketing challenge, inbound marketing techniques are a great approach!
Need help getting your inbound marketing strategy started? Reach out to us! We are specialists and can help you get started!