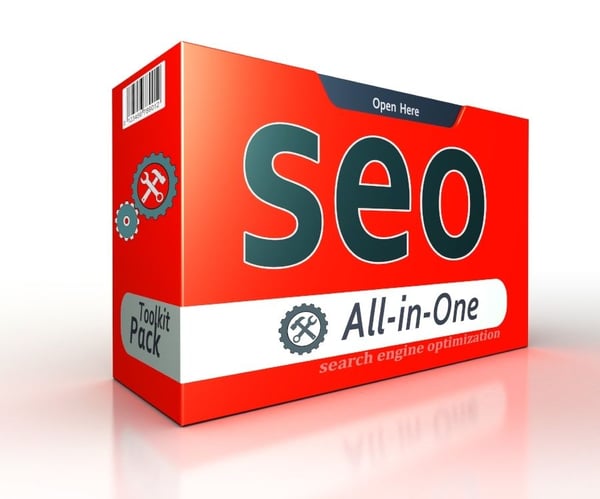 Not all SEO providers are created equal. Failure to choose a legitimate SEO provider could leave your company with a worse search engine ranking than you had when you sought help.
Even worse, you could even end up on Google's Blacklist if you choose a provider who uses suspect SEO practices.
As a growing number of self-proclaimed SEO experts lure unsuspecting customers to purchase their packaged SEO plans, it is more important than ever to separate the SEO contenders from the pretenders.
If you want to learn what search engine optimization is or about paid search, click on the links in this sentence.
Below are ten reasons why packaged SEO is total BS.
1) SEO packages are usually made without evaluating your website
No two websites are exactly alike. Accordingly, there is no such thing as a "one size fits all" SEO package. In fact, businesses within the same industry often differ sharply with respect to the content on their website.
Prefabricated search engine optimization packages are prepared without any analysis of your website or understanding of your customer base.
Here are a few ways that this lack of analysis can impede your performance:
Packaged SEO plans typically do not offer reports that give you a true assessment of your website's performance

You do not receive any customized analysis tools that identify keyword-to-content ratios or user flow

Packaged SEO is prepared with no knowledge of your competitors

Any troubleshooting provided usually arrives in the form of a quick fix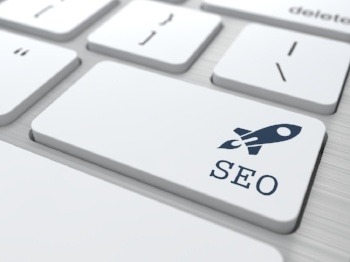 2) You may be paying for keywords and search engines that you never use
"You're probably paying for extra keywords and search engines and competitor domains that you don't even use and that you don't even want since you're stuck buying a standard, prefabricated package."

- Rank Ranger, Search Engine Journal
Packaged SEO services are designed for the masses. They are put together by individuals who are guessing what the average website in your field would need to prosper.
As a result, packaged SEO plans often feature keywords that are useless to your specialty. This leads to two unpleasant consequences:
You are paying for services that you do not need and will never use
Despite overpaying for services, there is a strong likelihood that keywords pertinent to your business will be missed
3) Any initial results are usually fleeting
Most providers who push prepackaged SEO services lack a long-term, strategic plan for your organization. In fact, the only long-term goal they likely have for your business is to convince you to pay for their "services" as long as possible.
Surprisingly, many packaged SEO providers achieve this goal because they promise immediate results to customers to entice them to sign on with their business.
Unfortunately, there is no such thing as immediate results and any short-term improvements are typically not sustainable.
4) Packaged SEO services are often outsourced to overseas providers
"A large majority of [so-called SEO experts] are sales guys who outsource to India, and the result is really bad content by non-native English speakers."

- Josh Rubin, Founder of Post Modern Marketing
Packaged SEO providers might give you the impression that they will be handling your SEO locally. In reality, many packaged SEO providers outsource to India and other overseas countries.
This means your keywords and phrases could be determined by a non-native English speaker who knows absolutely nothing about your business.
5) Your website security could be compromised
Packaged SEO providers - especially those who outsource overseas - could leave you and your company vulnerable to data thieves and hackers. As you evaluate SEO providers, make sure to ask them exactly what security methods they use to protect sensitive information.
Also, ask them to outline precisely how they handle security problems with their customers. Providers who are unable to provide a clear answer should be avoided at all costs.
6) Communicating with your provider might be challenging
"Often times the overseas outsourcing companies are operating on different time schedules, making communication difficult and severely delayed. Also, the language barriers can cause problems."

- Jonathan Long, Founder of Market Domination Media
If your packaged SEO is being handled by an outsourced provider who is located overseas, you are opening yourself up to a host of potential communication difficulties.
Communicating with your provider by phone may prove to be challenging due to time zone differences and poor quality phone lines. And just a couple of small linguistic mistakes by a non-native English-speaking SEO provider could tank your search engine rankings.
7) You may face quality control issues
Poor grammar, incorrect spelling, and a lack of understanding of a client's business can detract from your company's image and your SEO. While poor grammar and spelling might not heavily impact Google search results, they can hurt your rankings on Bing and other search engines.
The most damaging of these quality control issues is the lack of knowledge about a client's field of specialty. Using the cookie cutter approach often used in packaged SEO can detract from your rankings.
8) Link building and other black hat tactics are more likely with packaged SEO
Many packaged SEO providers continue to use link-building, keyword stuffing, and website hacking to generate SEO results.
Link building is especially prevalent among providers who outsource overseas because low hourly wage rates enable providers to hire people to generate fake profiles on sites that feature links to the client's website.
Keyword stuffing, duplicating content, and cloaking are also popular among packaged SEO providers.
9) You may end up incurring harsh penalties from Google
"Google will catch on to your website's "unnatural link building" and penalize your search engine rankings. If your SEO provider signs you on for a long-term pre-packaged SEO solution, Google may even blacklist your website so that it will not show up in search results at all."

- Stacey F. Burke, P.C.
The black hat SEO tactics used with pre-packaged SEO could land you and your company in deep water. Penalties and sanctions for using practices such as link building and keyword stuffing can range from diminished page rankings to complete removal from search results for an undefined time period.
And, because you were responsible for hiring the SEO provider, you will likely face these penalties even if you were not directly responsible for practices such as link building or website hacking.
10) You may have no idea if SEO work is actually being done
"There are also plenty of companies claiming to do "SEO work" on client sites every month, as part of a monthly package...So many SEO companies blind their clients with science leaving them with no real idea of the work that's being done...and all too often, not much work is being done."

- Peter Kent, SEO Expert Witness
Packaged SEO providers are experts at using complicated technical jargon to describe their "work". Because most executives do not understand SEO techniques in-depth, they are blinded by the impressive-sounding language and subscribe to packaged SEO.
Some never discover until it is too late that the provider is actually doing very little in the way of true search engine optimization.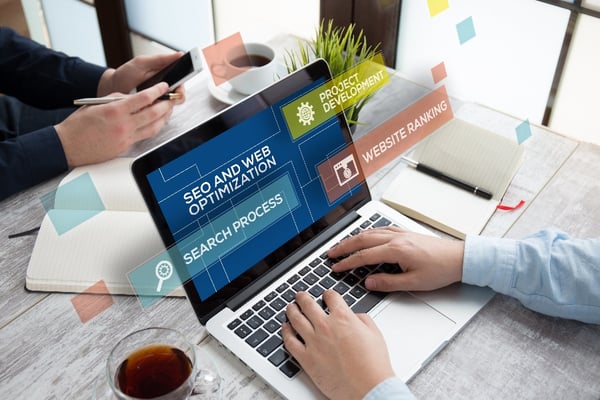 What steps can you take to avoid falling prey to packaged SEO?
Clearly, there are many potential pitfalls associated with packaged SEO plans. Fortunately, you can take some simple steps to ensure that your organization does not become a victim of a packaged SEO scheme.
By adhering to the following tips, you will increase your odds of finding an accomplished, trustworthy SEO specialist:
1) Avoid SEO providers who promise a page rank within a short time frame.
"SEO doesn't deliver instant results. You typically need to wait at least a couple of months to see a spike in search traffic. That only underscores the importance of getting started right away."

- Anna Lebedeva, Public Relations Manager at SEMrush
Google and other search engines rank websites on a periodic basis. Contrary to what scammers will tell you, it is not possible to expedite the process. In fact, you might have to wait for months for your page to be ranked.
So if anyone promises you overnight search engine ranking success, you should take your business elsewhere.
2) Beware of SEO agencies who tell you they have insider information on Google
A favorite tactic used by packaged SEO providers is to tell prospective clients that they have access to behind-the-scenes activity at Google.
Even if employees have access to Google's algorithms, they are required to sign confidentiality agreements, preventing them from legally sharing any information with you.
Finally, Google does not have any priority relationships with any SEO firms. If someone tells you this, they are not being truthful.
3) Think twice before working with an SEO company offering overly low prices
"The SEO industry is full of self-proclaimed experts and gurus who toss around industry lingo that's lost on industry newcomers. If it seems too good to be true, it almost certainly is."

- Jason DeMers, Founder and CEO of Audience Bloom and Email Analytics
If pricing on a pre-packaged SEO plan seems too good to be true, then you should trust your hunch.
SEO is challenging work and requires time and sustained effort on the part of a specialist to obtain desirable results.
In the SEO world, ultra-cheap pricing is often associated with the following:
Poor quality content
Black hat techniques
A poor level of responsiveness
4) Request references and SEO case studies
"To learn more about the knowledge and skill of the agency or SEO professional you're interested in working with, ask for case studies, check out some of their previous work, ask for referrals and call them up. Remember, case studies and hands-on experience is what makes an SEO agency great."

- Entrepreneur
Before you commit to any SEO specialist, make sure you request a list of references. Then make sure you contact all of them. If possible, request a list of current and past customers in your industry.
After you speak with each reference, take a few minutes to conduct your own industry search to see how those sites fare within various search engines.
5) Ask who your dedicated contact will be
As a client paying for SEO services, you deserve your provider's highest level of responsiveness. At a minimum, you deserve to have a dedicated point of contact who will make your account a top priority.
You should be able to reach this person by phone or email anytime during regular business hours. Ideally, your dedicated contact will get to know your business for the purpose of developing a customized marketing plan for your organization.
6) Ask prospective SEO providers if they outsource any services
Outsourcing SEO services is not necessarily a problem if your provider is transparent about outsourcing.
Problems arise when your provider plans to outsource your services to an overseas provider but leads you to believe they will handle all of your SEO personally. Because some providers will not proactively share this information with you, it is best to ask the question yourself.
7) Select an SEO provider who can also assist you with your other marketing needs
A successful marketing initiative should feature more than SEO. A comprehensive plan that includes web design services, social media selling, and email marketing will propel your organization forward to the next level of success.
You will save time and money by choosing a provider who can serve as a one-stop shop for all your marketing needs. Additionally, you will enjoy the benefits of working with a dedicated provider who knows and understands your business.
The Bottom Line on SEO services
Enlisting the support of an accomplished SEO expert is vital to your business's success. At RiseFuel, we never sell packaged SEO or canned marketing services. Instead, we use a data-driven approach to SEO and are committed to clear reporting and ongoing communication.
We invite you to contact us to learn how our creative approach and dedication to learning your business separates us from packaged SEO providers. To learn more about why SEO is important, check out this link.
As a HubSpot Gold Certified Agency Partner, RiseFuel is committed to working within your budget as we provide you with the highest quality SEO. We look forward to serving as your trusted solution for all of your digital marketing needs.
Contact us for a free SEO audit and get a report showing what you need to make happen to rank well.