If your mission is to increase a website's conversion rates and determine the number of users who search for specific keywords. Focus on the webpage's conversion rates and the number of visitors who return to your website and pay particular attention to effectively utilizing the following 19 strategies:
1. Creating Effective SEO Backlinks
When you develop incoming links, you establish the backlinks on webpages with keywords that are related to the content that your website contains, and integrate numerous keywords into the anchor texts of the links.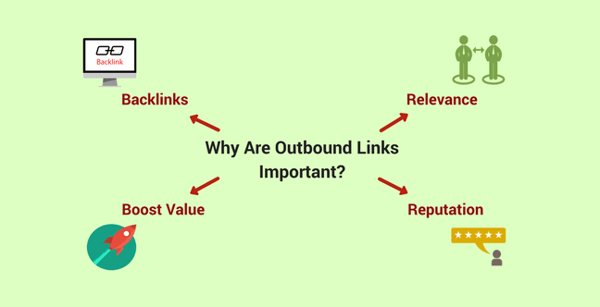 You should definitely choose a tool that will swiftly evaluate the rankings of every webpage that contains a backlink, the relevant keywords that the website features, the anchor texts that are connected to the backlinks and the amount of unrelated links that the webpage has.
2. Studying the Anchor Texts of Incoming Links
The incoming links should be connected to different keyword phrases that are relevant because some search engines will augment a website's rankings if the site's backlinks feature a wide variety of keywords.
You can examine the anchor text of each incoming link, and create a spreadsheet that specifies the percentage of backlinks that are related to certain keywords.
3. The Benefits of Content That Can Help Visitors
You should regularly add high-quality content to your website, and your posts can feature informative guides, extensive descriptions of useful services, lists of facts that could attract thousands of visitors and updates that examine new products.
Excellent content can swiftly increase the number of visitors who return to a website. These posts can immensely improve a site's rankings in the search engines, enhance the satisfaction of customers who visit the website, increase the number of backlinks that the social media networks offer and augment the percentage of visitors who become leads.
Your website could let guests easily add comments, and the visitors may be able to rate each guest's comments.
These features can tremendously increase the number of visitors who regularly visit a website, and the techniques may boost the amount of visitors who share the site's links.
4. Evaluating the Keyword Density
With marketing automation you can ensure that each webpage's content will have a keyword density of 1 percent to 4 percent.
Generally, an excessive number of keywords could cause the search engines to reduce a website's rankings; however, an insufficient amount of keywords might prevent the search engines from effectively determining the main subjects of each website.
5. Social Media Marketing
You should create as many social media profiles as you can. Those profiles should contain news and information that could describe fresh offers that a business provides, videos that feature new items that the company offers and frequently asked questions.
Moreover, customers can generally post reviews on social media networks, and some search engines let testimonials impact the long-term rankings of a website.
6. Researching Keywords
When you implement an inbound marketing strategy, you can determine the number of visitors who search for specific keywords during each month, and can evaluate a keyword's relevance in numerous geographic regions.
Furthermore, you can examine data that indicate the trends that are related to multiple keyword phrases, and some tools will specify the rankings of websites that focus on certain subjects.
You can examine the revenue that the keywords offer and the number of leads that are associated with certain keyword phrases by tying them to specific marketing campaigns and content offerings.
You should extensively evaluate the amount of websites that are competing for rankings that are related to numerous keyword phrases.
7. Email Marketing
You can send each customer consistent emails, and before a visitor becomes a customer, you can send emails that contain numerous coupon codes, descriptions of new products that your company offers, reviews that other buyers have created and updates that could impact a company's niche.
Once a customer buys a product, you may deliver emails that market similar items and emails with surveys that a customer may complete.
According to multiple evaluations, these techniques can substantially increase the revenue that a client generates, and the strategies may notably augment the number of visitors who frequently return to a site.
8. Improving a Website's Features and Welcoming Customers Who Are Using Mobile Devices
Once you optimize you localized website, keep in mind that today there are large numbers of visitors utilizing smartphones, so make sure your site is responsive or create custom designs for smartphones, images that can be resized, landing pages with effective lists that describe each product's features and modified links that are designed for mobile devices.
This will help you reduce a website's bounce rate, and increase the number of visitors who become leads.
9. Designing Websites That Utilize Smart Tools
When optimizing a website, be sure to install multiple tools and create effective landing pages that could increase the duration of each guest's visit.
Many search engines let a website's bounce rate affect the rankings of the site, and if a large number of visitors swiftly abandon a website, a search engine's tools may lessen the site's rankings in search results that are connected to relevant keywords.
When you design a landing page, be sure to add a contact form, a video that describes an item's features, reviews that customers have offered and graphics that effectively compare numerous items.
Likewise, you can create descriptions of posts that evaluate the product's features and show the satisfaction of customers who have chosen these specific items.
If you offer numerous types of products, the site could feature a tool that helps guests to save lists of items, and the website could contain links that let visitors swiftly share updates on multiple social media networks.
When a customer buys a product, a software program can swiftly send an email to the buyer once the business ships the item. After a customer receives a product, you can automatically deliver an email that lets the buyer create a review.
10. Examining Discounts and Incentives That Increase Conversions
You have the ability to offer numerous types of rewards for buyers and extra services that could boost a website's revenue and lead generation.
Sometimes, a company may give incentives to customers who create reviews of the business, and multiple reports have suggested that this technique could improve a website's sales by more than 16 percent.
11. Studying the Effectiveness of Custom Advertisements
Adding numerous advertisements to other websites, you can determine the number of guests who click each ad, the conversion rates that an advertisement produces, the cost of every click, the keywords that are connected to each ad and the percentage of visitors who click an advertisement.
You may customize each advertisement for each visitor who has specific interests, and significantly increase the number of visitors who click the ads. This way you are able to evaluate the revenue that each type of advertisement is generating during each month.
1

2. The Effects of Low-Quality Links
Many advertisers do not realize that a large number of unauthoritative links can negatively impact a website's rankings in the search results. If multiple links are surrounded by keywords that are not associated with a website's niche, the search engines could temporarily reduce the site's authority.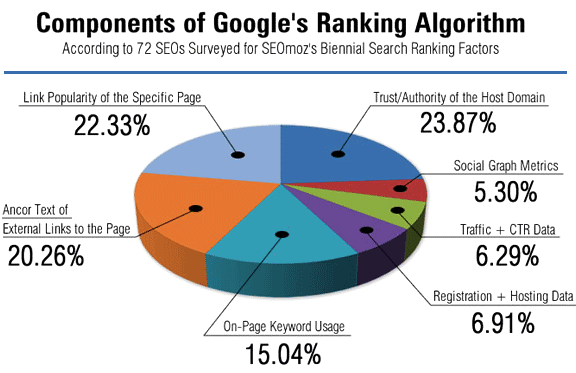 Image Source Neil Patel
In order to eliminate the effects of low-quality backlinks, you can use a tool that will swiftly disavow the links that could unfavorably influence a site's rankings.
13.

Creating a Budget and Determining the Return on Investment That Each Campaign Generates
It is important to develop a budget that plans out the costs of every service, the revenue that specific techniques could produce and the conversion rates that your site may generate.
This way you can estimate the return on investment that the entire campaign may produce.
14. Designing Web Pages for Local Customers
With SEO you can create numerous webpages that feature localized keywords and posts that could attract customers who reside in certain geographic regions.
Multiple reports have shown that localized webpages might augment a website's revenue by more than 56 percent, and the designs may increase a website's rankings in the search engines.
Localized webpages can tremendously boost the number of customers who regularly share your website's links on numerous social media networks.
15. Examining Other Strategies That Could Improve Results
With HubSpot inbound marketing software, you can easily integrate useful backlinks into the content, create meta descriptions that could boost conversion rates and design custom images that can increase the amount of guests who share the webpage's links.
By implementing HubSpot inbound marketing strategies, the techniques could notably increase a site's rankings in the search engines, improve a company's reputation, boost the amount of visitors who share the website's links and decrease a site's bounce rate.
16. Enhancing a Website's Navigation
With lead generation services, you can examine the amount of visitors who click specific links and the number of leads that each web page generates.
If you evaluate the effects of numerous types of navigation, you can select a design that optimizes conversion rates, increases revenue, raises the number of users who visit multiple webpages and increases the length of a guest's visit.
17. Using a Customer Relationship Management System
You should use a customer relationship management system or CRM to help you collect the data from visitors to your website and be able to market or nurture them into becoming leads.
We recommend HubSpot's CRM. You can get a free version and try it for yourself.
Using this tool you can create descriptions of each customer's interests, list the products that an individual has selected, determine the revenue that a buyer generates, indicate a customer's contact information and offer emails that a buyer has sent.
18. Examining the Rankings of Competing Websites
By studying your reports you will be able to indicate the positions of related websites in search results, and the software program could evaluate the sites that feature a competing website's backlinks, the keywords that each site's posts contain and the types of meta tags that a website features.
You can learn from competitors by watching their sites and determining the amount of incoming links they have and the number of outbound links that the site has.
You also will be able to gain links quite possible in the same places they have if you pursue it effectively.
19. Evaluating Useful Statistics
You need to examine the traffic that your site receives, the keyword phrases that are consistently attracting large numbers of visitors, the links that a guest clicks, the regions of visitors and other websites that are offering traffic.
Make sure to take note of the the amount of visitors who are using mobile devices and the number of guests who produce leads.
By examining multiple trends, you will be able to indicate long-term factors that impact your website's sales and lead generation results, affect the number of visitors who visit the site.
Check out these articles for more helpful information: