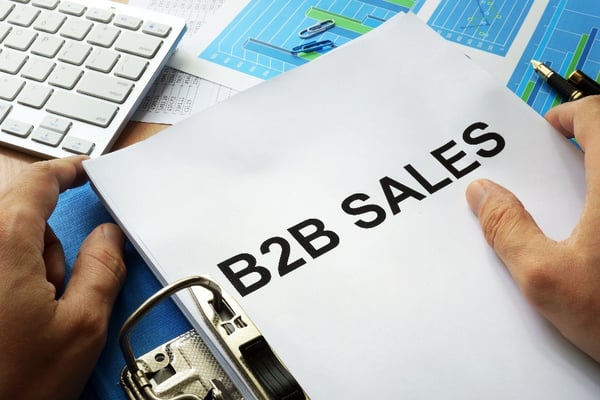 The B2B sales landscape looks a lot different from how it did just a few decades. What worked then is not relevant these days.
To navigate a modern landscape, there are a few things that companies need to understand. First, the buying habits of the modern B2B buyer. Knowing how B2B buyers today research solutions and connect with companies is critical for delivering an experience that aligns with their needs.
But the entire sales process is different. Going out with a local prospect for a round of golf and beer still happens, but it's not the go-to for modern agencies.
Relationship building takes place online, through social networks, smart email campaigns, and generally getting to know people and the problems that they are having. 34% of salespeople state that closing deals is getting harder.
In this article, we'll cover some of the proven B2B sales strategies that we use to help our clients bring their sales operations into the modern age and create alignment between their digital marketing and sales operations.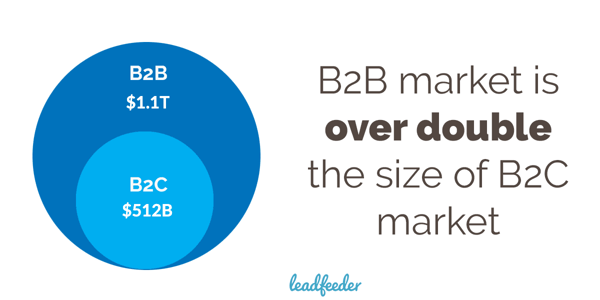 Source: Leadfeeder
1. Embrace a Digital Sales Process
Most people do not want to speak with a salesperson. Having a hard time believing? It's true. Only 29% of people want to talk to a salesperson to learn more about a product.
When B2B decision-makers do want to hop on a call with a salesperson, it's usually at the very end of a very thorough research process.
Only when they have a solid understanding of what your solution is, how it will fit with their current processes, and what they need to ask will modern b2b buyers hop on a call.
Today's B2B buyers do their research, have their conversations, and receive their recommendations online. Modern sales teams need to embrace that fact and make digital the centerpiece of their modern sales strategy.
A full digital-first strategy will include:
A modern CRM solution. When you sell digitally, you may engage with hundreds of prospects at any given time.


A multi-channel approach. You have to be willing to engage with your prospects wherever they are comfortable. Modern B2B buyers research and engage with brands through multiple channels.


Comfort in digital communication. Customers want to hop on demos, not take your hour-long phone call. They want to see your solution in action. It's important that you can deliver that.
Modern B2B sales might look different than it did in previous decades, but the foundation and principles that lead to successful outcomes are the same.
2. Give Prospects the Materials They Need to Research Your Solution
B2B customers of today like to have a firm understanding of exactly what your solution can do for them before they pick up the phone.
57% of buyer decisions are made before buyers even pick up a phone to speak to a supplier and buyers can go through 60-70% of their decision-making process without ever speaking to a sales rep.
It's important that you are able to educate your prospects. A well-educated prospect comes into a sales call with a firm understanding of your offering and much closer to saying "yes."
Some of the different types of materials that you should provide as a baseline include:
A well-written website that clearly explains the benefits of choosing your solution.


Educational content that explains how your solution works.


Content that explains how your solution delivers specific benefits.


Content that highlights specific use cases that appeal to your ideal customers.


Case studies that show how you have helped other companies, preferably in all of your top industries.


White Papers that dive into any technical or complicated aspects of your solution.


Content that answers common questions from your customers and prospects.
These types of content are what is known as sales enablement content — content that helps you to close more sales and facilitate your marketing and sales processes.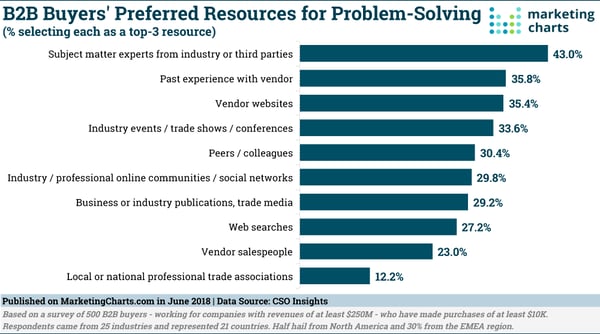 Source: MarketingCharts
3. Know How to Engage with Multiple Stakeholders
The average B2B sales cycle has increased by 22% in the last five years. There are many reasons for that. First, the emergence of the SaaS industry has given companies more options than they have ever had before when it comes to business software. That means more research needs to be done.
However, another big reason for the increase in the sales cycle length has to do with the number of stakeholders that sales teams have to move through the pipeline in order to close the deal.
Today's B2B deals feature more stakeholders than ever. This means more people to please, with varied concerns, across multiple departments. B2B sales can be a serious juggling act, which has led to the emergence of account-based marketing.
In our previous tip, we recommended creating a healthy amount of sales enablement content on hand. However, now consider that these larger teams of decision-makers may necessitate a separate set of content for each stakeholder so they can have their individual needs and concerns addressed.
The more stakeholders, the more time deals will take. Well-prepared companies know how to engage with those stakeholders throughout the sales process and walk the entire team down the funnel in unison.
4. Repeatable Processes Close New Deals
It's important that your sales teams have repeatable processes in place. These processes should include a framework for engaging with cold and warm prospects in different ways, customizable sales call scripts, and processes for logging engagement and tracking effectiveness in your CRM solution.
Repeatable processes can be evaluated and tweaked to produce better outcomes.
With proper testing and reporting, you will more easily find gaps in your current strategy and be able to custom-tailor new approaches, based on the feedback that you are gathering from your prospects and customers.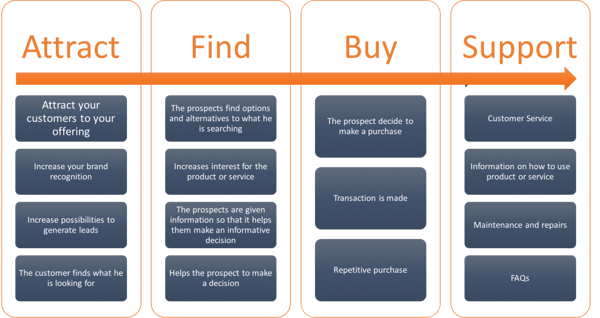 Source: DigitalBloggers
A New B2B Sales Landscape
The B2B sales landscape has changed a lot, particularly over the last decade with the emergence of SaaS solutions. However, the fundamentals are still in play. Modern sales teams are able to leverage the technology that they have available to them and cater to modern B2B customers.
Here at RiseFuel, we help companies bring their sales team into the modern age. We provide sales enablement consulting, helping you to identify gaps in your current strategy and identify opportunities to integrate new strategies and channels into what is already working for you.
Want to find out more? Contact me for a free consultation today.