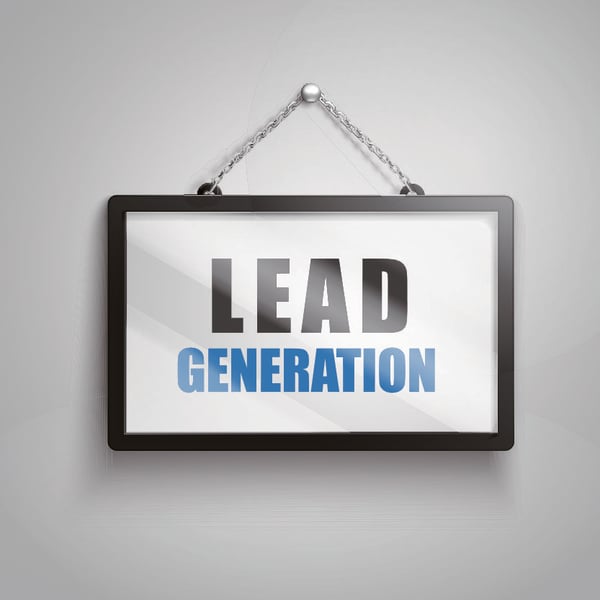 We've all been there before. You're just sitting down to dinner with your family when the phone rings. It's a telemarketer, trying to sell you something that you don't need at a time when you wouldn't be interested in speaking about it anyway.
The telemarketer in this scenario and the techniques they employ are an excellent example of traditional outbound marketing.
In the last decade, we have seen a huge shift in digital marketing from outbound marketing toward inbound marketing.
The difference between the two is simple. Outbound marketing is interruption-based, while inbound lead generation is permission-based.
Inbound marketing relies on attracting the customer to your product organically, through content and other channels, and encouraging them to interact with your materials over time, building familiarity and trust with your brand.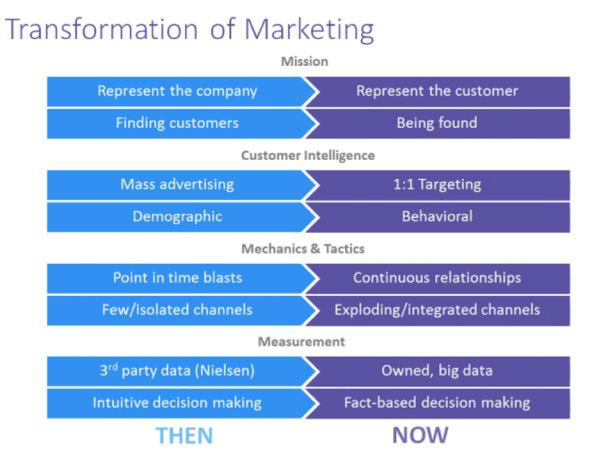 Source: Marketo
Among companies with the most successful digital marketing operations, we consistently see inbound marketing as their primary source of lead generation.
The benefits of focusing on inbound marketing amount to much more than just sales. It grows credibility and authority in your industry.
It positions your brand as an expert. But most of all, it provides high-quality leads that result in lasting relationships with your ideal customers.
So, What is Inbound Lead Generation?
Inbound lead generation is the process of capturing the interest of your ideal customer for the purpose of creating a sales pipeline.
In digital marketing, lead generation can happen through any number of channels including search engines, social media, and paid advertising.
In short, lead generation is a way of warming up prospects and potential customers. It's the first step in the process of turning those prospects into buyers.
By engaging with your content and marketing materials, those prospects are showing genuine interest in your business, unlike the family that the telemarketer interrupts with their sales call.
The materials that they engage with are welcome, and something that they have chosen to receive.
They initiate the relationship with you, instead of the other way around. In the broader scope of the inbound marketing methodology, lead generation occurs during the second stage.
You can't generate leads without first attracting visitors to your site, and lead generation is simply the process of taking a website visitor and capturing their email or other information for further relationship-building.
Eventually, the leads that you generate will be passed off to your sales team for a more hands-on approach.
Once you collect a lead, you then begin the process of qualifying them as a good fit to be a customer of yours. A high percentage of the leads that you generate won't turn out to be a good fit.
They may have been interested in your marketing materials for others reasons. Those that do become qualified will be, on the whole, higher quality customers.
How Do You Qualify a Lead?
Once a lead has been generated and they have shown interest in your product, it's time to determine whether or not they are a good fit to become a customer.
A large percentage of the leads that you generate won't turn out to be qualified leads, and those that are qualified still have their own steps to take on their way to becoming a customer.
Some leads will be ideal prospects and extremely qualified right away. Others may meet your minimum criteria but are less of a fit for a variety of reasons.
There are a few different classifications that are used in inbound marketing to further differentiate between qualified leads: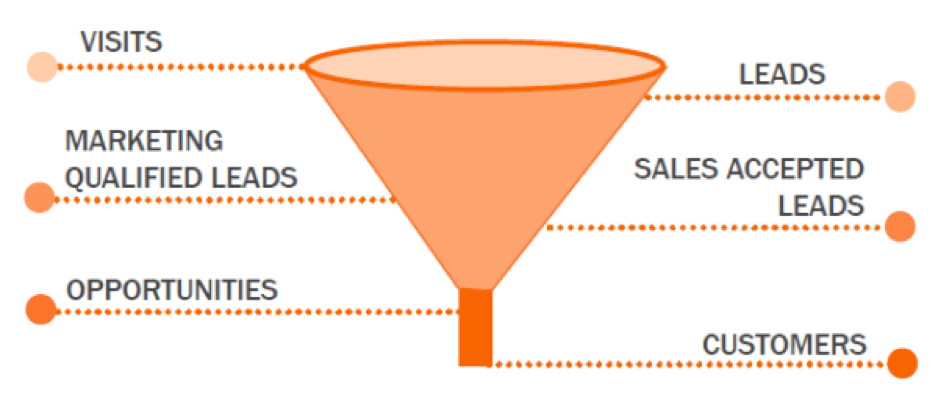 Source: Hubspot
Marketing Qualified Lead (MQL)
Your marketing team is responsible for lead generation and the first steps of lead qualification. A marketing qualified lead is the first step on the lead qualification ladder and is simply a lead that has deemed qualified to receive your marketing content.
This means that they have a confirmable interest in your product and fit into a recognizable customer profile.
The majority of the leads that you generate should reach this stage if they come through inbound channels.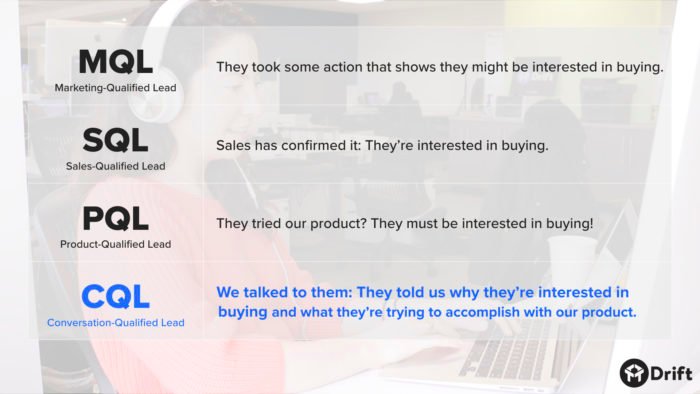 source: drift.com
Sales Accepted Leads (SAL)
Once a lead has been deemed 'qualified' by your marketing team, they are passed on to your sales team. Before they can become a sales qualified lead, sales teams typically conduct a deeper evaluation of the prospect.
During this phase, the leads are known as Sales Accepted Leads (SAL). Your sales team may search for information to determine whether the lead will require additional nurturing before being moved along through the sales funnel, or whether they are ready for development by the sales team.
Sales Qualified Leads (SQL)
If the lead meets all required qualifications during the SAL period, a designated sales associate is typically assigned the lead. They may do some additional digging to get to know the lead and their industry and ensure the lead has the necessary budget for your product.
Additionally, your sales rep will need to determine whether or not the lead is a decision maker, and in a position to make the final call on buying your product.
These are part of what is known as the BANT Method, which examines the budget, authority, need, and timeline of the lead to determine whether they are truly sales qualified.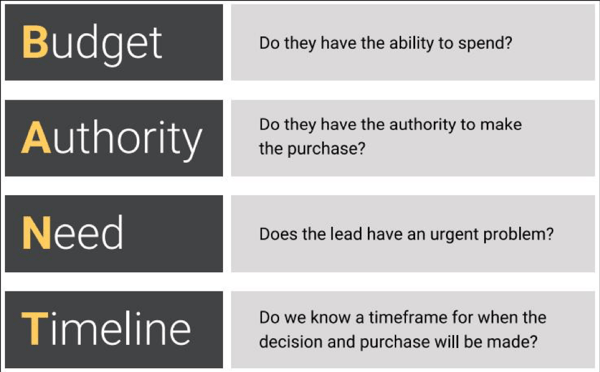 Source: CloudKettle
Aligning Lead Generation and Sales Enablement
For your lead generation and sales pipeline efforts to strike a cord with your prospects, there must be alignment between your marketing and sales teams.
Sales reps need the right tools at their disposal to interface with SQLs, answer questions, and quell objections that the prospects raise.
What is Sales Enablement?
Sales enablement is the ongoing process of equipping your sales team with the tools, content, and processes that allow them to sell efficiently.
By facilitating alignment between marketing and sales teams, businesses can deliver content that encourages meaningful conversations with customers throughout the sales funnel, and especially as they reach the negotiation period.
At its heart, sales enablement is about connecting teams with the content that they need to present to prospects at each stage of the buying cycle.
That content is then tracked and optimized for efficiency, allowing you to improve your sales collateral, resulting in more qualified leads that will convert more readily.
If you were to view a sales funnel as having four stages — awareness, consideration, evaluation, and purchase — sales enablement would encompass the evaluation and purchase stages of the funnel.
Sales enablement takes place when your sales reps and marketers begin to interact with the leads and start the process of closing the sale.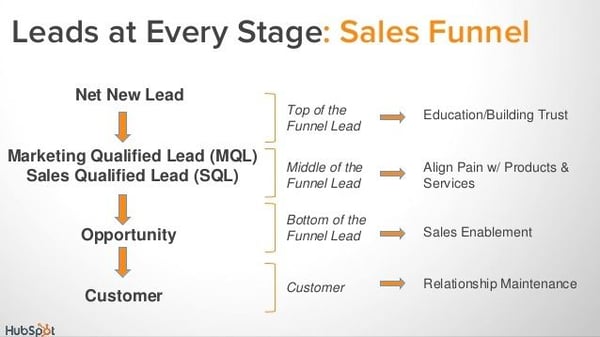 Common Types of Sales Engagement Collateral
There are many different types of sales engagement collateral that are used to answer questions, build rapport, and guide prospects toward becoming customers.
The types that you use within your business will depend upon your broader marketing strategies and the type of product that you are selling.
Some of the more common types of content used in the sales engagement process include:
Product Explainer Videos -

Used throughout the sales process, as well as in sales engagement period. A product explainer video is designed to convey a complex concept (like your product's unique value proposition) quickly, and in a way that is easy for your audience to understand. They are commonly seen in the software industry.
First Call Deck.

When a prospect agrees to set up a call with a member of your sales team, you might deliver a First Call Deck, which covers the basic information that will be discussed in the call and provides a bit of insight about your company and product. Light on technical details, heavy on positioning and messaging. Delivering this document ahead of the call gives the prospect time to come up with questions and learn more about your product and company.
Product Sheets.

Product sheets are delivered to leads after they have been marked as sales qualified. They contain a quick run down of the product or service and may include marketing copy like testimonials and value propositions. They are strategic documents designed to position your product as a solution to one problem, not several.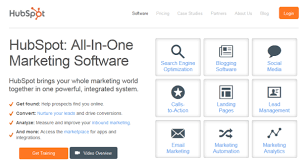 Case Studies.

Case studies are tried and true sales engagement aids. They highlight interactions that you have had with other customers and explain how your product or service has helped them solve specific pain points that they were experiencing. They are great for showing prospects what they can expect from their engagement with your company.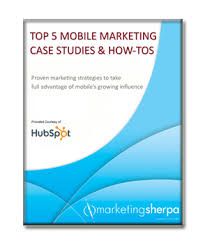 Sales Proposals. An integral part of any B2B sales process. A sales proposal is delivered during the negotiation phase and is a scope piece that outlines the services that will be provided and delivered.
Sales Contracts.

The final piece of the puzzle. The last sales enablement document delivered, ushering a prospect into becoming a customer. These should be put together with input from a lawyer or legal team.
These are just a few examples of the many types of documents that a company can use in the sales engagement process.
The more information that your sales reps have on hand, the more in-depth of a sales experience that they can provide, increasing conversion rates.
Lead Generation and Sales Enablement Alignment Create Effective Strategies
Both lead generation and sales enablement are separate processes of an overarching inbound strategy.
The most successful organizations are able to facilitate alignment between their marketing and sales teams to create responsive and informative sales processes that generate leads, nurture prospects, and close sales effectively.
Building a well-oiled sales machine with lead gen and sales enablement alignment can be a long and arduous process. Most scaling companies opt to build their operation one piece at a time, rather than all at once.
By embracing these strategies, companies put themselves in a position to develop deeper, more sustainable relationships with customers and prospects.
Feel free to contact us if we can help you with your B2B lead generation! We will help you build a lead gen machine that empowers sales and grows revenue.
With sales enablement software and sales enablement tools that we know inside and out, we will quickly get your sales machine humming away successfully.