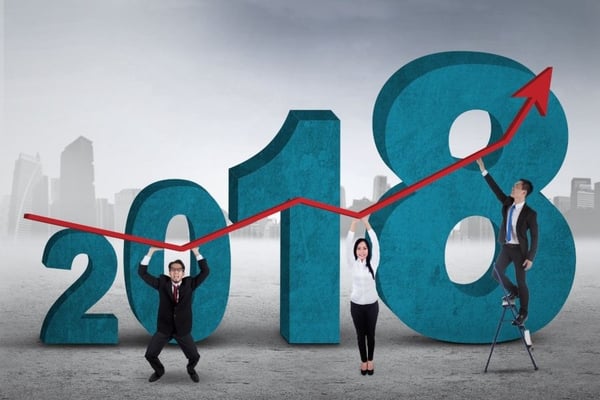 Adapting to the rapidly evolving world of sales requires motivation, flexibility, and a proactive approach to selling. Now more than ever, sales professionals are expected to be experts on their product lines and to respond immediately to client requests.
They must understand the cultural and generational buying habits of an increasingly diverse customer base while adapting to changing sales technology.
Let's take a look at eight examples of how has sales changed and how these changes will impact your sales force in 2018.
1) Sales representatives will need to become domain experts
"B2B sales people must elevate to a higher plain if they are to survive. We are seeing a distinct shift away from generalist sales people to sales people becoming business and domain experts. Businesses are now needing their sales teams to transform into 'domain experts', or the hackneyed phrase 'trusted advisor', if they are to add any genuine value."

- Sue Barrett, Chief Executive, Barrett Consulting
As sales automation continues to rise, sales representatives will need to protect their jobs by sharpening their consultative skills.
Forrester Vice President Andy Hoar highlights research findings that show that 68% of today's B2B buyers would rather conduct business online as opposed to interacting face to face or by phone with a salesperson.
Forrester predicts that this trend will continue and projects that 1 million sales representatives will be displaced by 2020.
Fortunately, there are many measures that sales representatives can take to illustrate their industry value and protect their roles as sales professionals.
Here are a few steps sales representatives can take to prove to clients and stakeholders that they are more than just order takers:
Become product experts by developing expertise in a specific niche or product category
Offer live or virtual product demonstrations to showcase a product's features and benefits
Strive to become a trusted resource for clients by providing valuable recommendations and insight
Attend industry trade shows to remain on the cutting edge of new product development
2) International sales will account for a greater percentage of revenue
"A whopping 80 percent of small and midsize businesses that sell globally say their revenues are up compared to one year ago, a survey by American Express reports. Companies surveyed say international trade accounts for about one-fourth of their annual sales... And nearly 40 percent plan to increase their international sales efforts in the next six months."

- Rieva Lesonsky, CEO, GrowBiz Media
Businesses and individual consumers across the globe are increasingly turning to companies overseas to meet their needs for products and services.
This trend is particularly pronounced in the e-commerce industry, with experts projecting that global retail e-commerce sales will reach $4.5 trillion by 2021.
As a result of consumers' growing comfort level with overseas suppliers, sales forces across the globe are expanding into foreign markets.
As expressed by Roger Nanney, private companies are joining large corporations as they become increasingly dependent upon international sales for revenue:
"Private companies also rely heavily on foreign markets for sales. According to our survey results, 79 percent depend on international markets for a portion of their revenue, and 43 percent count on them for more than 25 percent of their revenue."

- Roger Nanney, Global Trade
If you are eager to expand into overseas markets, you can increase your chances of success by taking the following steps:
Start by identifying two or three regions to target your efforts
Participate in cultural sensitivity training to gain insight into the cultural norms that exist in the areas you are targeting
If you sell tangible products, make sure that you have the resources to package items for safe shipment overseas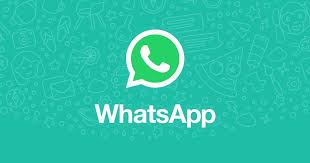 3) WhatsApp and other messenger systems will revolutionize the sales process
"For the first four years of its growth WhatsApp managed to outpace Skype, Twitter, Gmail and even Facebook. By 2013 the total number of people who were using the app passed 400 million...

Much of its success has been attributed to word of mouth, as well as its simplistic functionality. The company has remained true to its simplistic approach, keeping its app free from advertising and gimmicks – an approach that worked in its favor."

- Artyom Dogtiev, Business of Apps
As the number one messaging app in over 100 countries, WhatsApp reached a monthly high of 1.5 billion users in 2018.
Now even larger than Messenger, WhatsApp is emerging as a primary mode of communicating with clients - especially those located overseas.
While consumers and sales professionals in the United States have been slower than those in other industrialized nations to use WhatsApp, experts project that the number of WhatsApp users in the United States will grow from 18.8 million in 2016 to 24.6 million by 2021.
Here are the ways that WhatsApp is revolutionizing the sales process:
Using WhatsApp results in a significantly shorter sales cycle than using email or phone calls
WhatsApp enables users to share video, text, and audio messages free of charge, making it easier to promote products
Users enjoy a greater degree of privacy because you must receive an invitation in order to become a contact
Sales representatives and their customers can navigate through the entire sales journey using WhatsApp
4) Consumers will be more demanding than ever - the biggest reason sales has changed
"43% of consumers expect 24/7 customer service from e-Commerce/online retailers, and 36% expect customer service to be available for approximately 12 hours a day/7 days a week, e.g. 8 a.m. to 8 p.m."

- Marie Griffin, Retail TouchPoints
The number of consumers who expect 24/7 sales support continues to mushroom.
Research shows that more than 75% of people who complete an online inquiry expect to receive a response in less than six hours, and nearly half of consumers surveyed by Arvato expect 24/7 support from e-Commerce companies and online businesses.
Consumers also expect a prompt response when they submit an inquiry through social media.
Given these tightening consumer demands, sales managers will need to ramp up their resources and abandon any traces of a 9 to 5 approach to selling.
Here are a few ways for sales teams to improve their responsiveness to customers:
Rotate members of your sales team to respond immediately to late night inquiries
Explore the possibility of hiring an intern to keep tabs on your social media sites and ensure a response is given
Consider outsourcing your sales support during non-peak hours of operation
Strive to reply to all online requests for quotations within an hour
5) Selling through live chat is a must to remain competitive
"Customers are gravitating more towards live chat as their preferred channel. Organizations who use live chat move customer requests away from web forms and feedback tabs to real-time chat, where questions can be answered directly in the web or mobile experience."

- Jason Maynard, Senior Manager of Data and Analytics, Zendesk
If you do not already offer a live chat feature on your website, then you run the risk of losing business to your competitors who offer this feature.
The demand for live chat grew by 8.3% in 2017, illustrating consumer demand for immediacy and an alternative to telephonic communication.
Customers use live chat to inquire about your new products, seek technical assistance, and request quotations.
Let's take a look at some of the reasons why 92% of consumers are satisfied with live chat as a channel of communication:
Customers do not have to wait on hold for a telephone agent

Live chat eliminates the problem of poor phone connections

Customers enjoy the back and forth style of communicating
If you have delayed installing live chat on your website because you lack the time or money to install a website chat, then you will be happy to know that you can now choose from a variety of free platforms that can be set up in a matter of minutes.

6) Businesses with responsive, experienced agents will prosper
Tools such as live chat will help you bolster conversions and increase client satisfaction. However, before installing your live chat feature, you need to make sure that you have the resources available to respond promptly to your online chat requests:
"For small businesses looking to adapt to this new form of communication, finding a way to respond to those chats in a timely manner is paramount. There's no point in having a chat option on your website if you're just going to leave customers waiting for a response."

- Annie Pilon, Small Business Trends
In addition to ensuring that you have sales reps available to handle incoming chats and inquiries at all hours, you need to ensure that the members of your sales force are trained to confidently make product recommendations.
You can follow these steps to develop an experienced, competent team of sales representatives:
Invest in ongoing product training that includes tips for preparing a winning product demonstration

Make sure that your sales staff is aware of your key competitors, including their strengths and weaknesses

Reward top performing sales professionals for exceeding their goals and working after hours to respond to client inquiries
7) Connecting with

millennials

is a necessity
"Understanding millennial behavior and mindset will help your sales reps prospect and communicate with millennial's more effectively...Millennial's care about values. They gravitate towards brands that emphasize passion, diversity, social change, and personal growth.

Nevertheless they value authenticity. For this reason, they are just as inclined as generations before them to do business with a company because of an individual rather than because of a brand reputation."

- Patrick Rogers, LearnCore
Millennials now account for $44 billion in annual purchasing power, making them a dominant force in today's sales landscape.
Millennials tend to approach the buying process with a unique mindset, and treating them in the same fashion as you treat baby boomers and Gen Xers can spell disaster for your revenue.
In addition to being more experience-driven buyers, millennial's rely more heavily on peer reviews. They are also more apt to turn to social media for information on products and companies.
The good news is that you can increase your connectivity with millennial's by introducing a creative, interactive approach to selling.
Here are a few actionable steps you can take to connect with millennial's during the sales process:
Regularly review your website and social media sites to ensure that they are captivating and easy to navigate

Launch

social media events

and other free activities to allow millennial's to experience your products and services

Invite millennials to give suggestions and feedback on your marketing campaigns

Infuse more creativity into your product branding and

marketing strategy
8) B2C selling will continue to grow rapidly
"Ecommerce simplifies the shopping experience for both consumers and vendors. Successful online stores can be launched in a matter of days, while shoppers appreciate the ease of making important purchases from the comfort of their own home."

- BigCommerce
As one of the fastest growing sectors of the economy, business to customer (B2C) e-commerce is transforming the world of sales.
As the number of e-commerce companies continues to grow and consumers gain confidence in their purchasing abilities, some manufacturers and e-commerce companies will need to restructure their advertising campaigns to meet the needs of individual consumers.
In particular, marketing campaigns will need to address the following key questions:
How does the product or service improve life for targeted consumers?
What long-term benefits can the product provide to consumers?
Why should a buyer consider one brand over a competing brand?
What is the single best way to adapt to the changing sales landscape?
As outlined above, the field of sales has been host to a myriad of changes in 2018.
Failure to adapt to the rapidly evolving world of sales can leave passive sales representatives stymied on the sidelines watching their competitors win new business and enjoy success.
With the help of a forward-thinking digital marketing agency, you can help your sales force avoid this pitfall and thrive in the increasingly competitive sales industry.
We invite you to contact us to learn how we can help your sales representatives stay a step ahead of the latest industry trends. We look forward to serving as your trusted resource for all of your marketing needs!