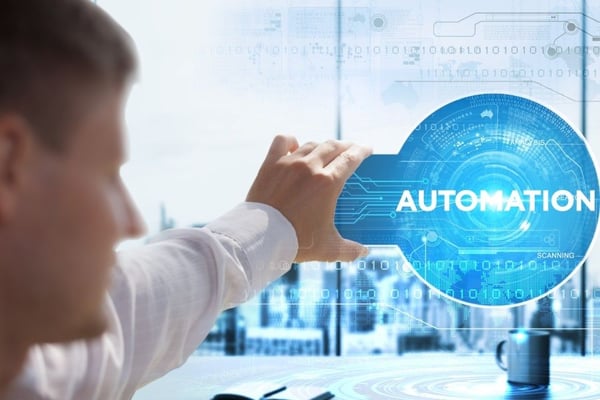 In recent years in the digital marketing industry, we have seen an increased focus on marketing automation as more solutions become available and affordable to small and mid-sized businesses.
Marketing automation gives smaller companies the ability to compete with larger competitors, saving them time and money in the process.
While marketing automation does simplify many aspects of digital marketing, it comes with its own difficulties and considerations, which is why many companies turn to a marketing automation agency to help them get setup and use their automation solution to maximum effectiveness.
For marketing automation to be effective and reach its potential for your company, there needs to be a solid marketing foundation in place. Without that foundation, automation won't do much good for a company.
To understand why this is, let's take a look at what digital marketing automation is, what it entails, and the type of foundation that needs to be in place before you start.
What Is Digital Marketing Automation?
Marketing automation is a strategy that uses technology to automate and measure marketing tasks and processes in an effort to increase marketing efficiency within your business.
The marketing automation industry has been growing rapidly the last few years and is expected to continue to gain steam in the coming years.
Digital marketing automation helps organizations to streamline their lead generation, lead nurturing, lead scoring, and customer lifecycle marketing efforts. As companies grow, trying to handle all of these efforts manually is nearly impossible.
Marketing automation software helps companies to install a few foundational tools that serve as the basis for all future marketing efforts, including:
A centralized marketing database. One location for all of your marketing data. This data includes detailed information about prospects, leads, customers, and former customers. It also includes all data relating to interaction and customer behavior, allowing for easy segmentation and the delivery of personalized messaging to all prospects and customers.
An Engagement Engine. Where marketing automation really shines is in getting your prospects and customers engaged. Many marketing automation platforms automatically optimize your messaging as they collect data, helping you to ensure that you are sending the most effective marketing messages to your prospects. This engagement can include both online and offline marketing channels.
Detailed analytics. You can't improve your marketing without data. Marketing automation uses in-depth analytics to make testing, measuring, and optimizing your marketing collateral for ROI simple.
Marketing automation uses a wide range of different types of content and collateral to connect with your prospects and customers.
Marketing automation is the future of digital marketing. But before investing it in, it is just as important to understand what marketing automation is not, as much as what it is.
What Marketing Automation is Not
It's important to understand that marketing automation isn't a replacement for talent, expertise, and effort.
A marketing automation agency can help you to realize the benefits of both a marketing automation software solution, as well as the talent required to execute automation strategies successfully.
You can't just buy marketing automation technology and expect the money to start rolling in. The results won't come on their own. You still need to talented copywriters, marketers, and managers to craft the content and design the best strategies to get the most out of your marketing automation solution.
Another common misconception is that marketing automation is simply email marketing. A marketing automation agency will dig much deeper, encompassing your entire operation in many ways, not just your marketing department.
While email marketing does play a central role in most marketing automation strategies, marketing automation is a much broader category. A well-rounded strategy encompasses many marketing channels, both online and offline.
Additionally, marketing automation connects directly to your customer relationship management solution (or includes its own), to focus on your interactions with those prospects and customers across those channels.
While a marketing automation agency would include email marketing in their offerings, it is just a small piece of a much bigger solution that marketing automation provides.
How Does A Marketing Automation Agency Save Time & Money?
Source: WebPageFX
Let's get into the brass tacks. How will marketing automation help your business save time and money? There are several direct benefits that any business will enjoy from marketing automation, including:
Punch Above Your Weight
It can be difficult for small startups to compete in more competitive industries.
Marketing automation allows smaller companies to compete against bigger competitors. Small and mid-sized companies without marketing automation spend a lot of their time trying to onboard and nurture prospects in their sales funnels.
Marketing automation handles most of this for you, freeing up your employees to focus on other issues. Once you have a solid foundation in place, your marketing team can focus more on strategy and less on the repetitive tasks typically associated with digital marketing.
Free Up Time to Focus on the Big Picture
When your marketing teams are spending their time writing content, dealing with repetitive tasks, and handling the day to day tasks associated with nurturing prospects toward being sales-ready, you don't have enough time to really dig into the details and fully understand where you can improve.
One of the most valuable benefits of marketing automation is the amount of time that it will save your employees, allowing them to focus on improving your big picture marketing strategies.
Reduce Outsourced Costs
Many companies choose to outsource the types of tasks that marketing automation helps with.
If you currently outsource many marketing tasks to third-party companies or freelancers, marketing automation will help you reduce your outsourcing costs and simplify your operations.
Hands-Free Lead Nurturing
Marketing automation allows you to schedule lead nurturing messaging weeks and months in advance. For many marketing teams, lead nurturing can take up a lot of time.
While it does still require time to put together the content and materials that you will use in the lead nurturing process, marketing automation handles all tasks associated with scheduling and sending the materials.
This results in more leads being nurtured through your sales pipeline and higher conversion rates.
A Clean, Valuable Database
One of the biggest benefits of marketing automation is the valuable database that these solutions create. A clean marketing database can help you to better analyze your efforts and make better decisions for your business.
With the data that the database provides, you can understand what is working and what isn't, better understand your different customer segments, and custom-tailor their digital journeys.
A Marketing Automation Agency Is An Investment in the Future
An investment in a marketing automation agency is an investment in the future of your business. It holds tremendous potential for any company that wants to find innovative ways to grow and compete with larger companies with a fraction of the marketing budget.
A marketing automation agency won't just help with your marketing, the results will reverberate throughout your business. Contact us if we can help you build your own marketing automation machine. We know how to help you do it right and efficiently.