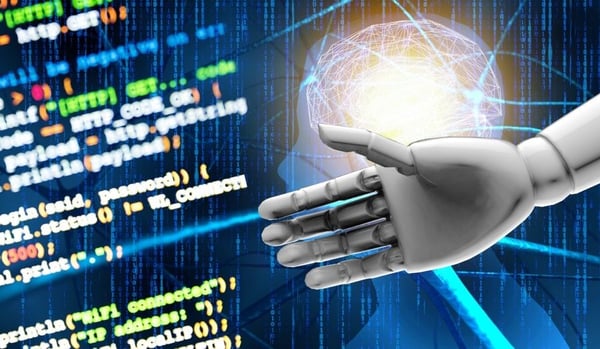 The digital marketing industry has experienced rapid change over the course of the last decade. Chief among these changes has been the rapid adoption and popularity growth of marketing automation.
Marketing automation provides small and mid-sized companies with the ability to compete with larger companies.
They do this by creating automated systems that deliver valuable content and marketing messages to prospects, nurturing them toward making the buying decision without constant hand-holding required.
If you have never setup your own marketing automation system in the past, it's probably too difficult to do so on your own. There are a lot of connected systems along with practical know-how required to implement effective marketing automation. It's not easy.
For this reason, we recommend that you look to a marketing automation consultant to help walk you through the process and provide help with strategy throughout.
While an automation consultant will deal with your entire marketing operation across many channels, there are a few key ways they can help companies who have no previous experience with marketing automation. Some of these ways include:
Landing Page Creation to Capture Leads
For marketing automation to work, you have to have a way to capture leads. Marketing automation is built around the capturing of lead information and the ongoing delivering of marketing materials that they will find useful and valuable.
Over time, this positions your company as an expert and authority, while walking your prospects down the road of buying your services.
The first and most important step in any marketing automation strategy is to ensure that you have the right landing pages and tech in place to capture leads and input them into your automation software and customer relationship management system.
A consultant can help you to create an effective landing page using tried and true copywriting techniques to increase the number of leads that you generate.
Typically, a marketing automation consultant will start by creating landing pages to capture leads, enticing users to sign up for several different types of lead magnets. These lead magnets might include content like:
eBooks
White papers
Resources
Templates
Case Studies
There are many different types of lead magnets that the landing page can be used to promote.
In the end, the goal is the same — to capture lead information so that you can deliver ongoing marketing messaging to their inbox and put them on the path to becoming a customer.
Installing an Effective Content Marketing Strategy
Source: GrowthHouse
To capture more leads, you need to get more people to visit your website. A key component of marketing automation is search engine optimization or the practice of optimizing your website for search engines to drive more traffic.
In order to drive traffic through search engines, you'll have to create content around subjects that matter to your customers. The content should target specific keywords and revolve around topics that prospects will search for in Google in other search engines.
For instance, a dentist might create content about fitting for dentures, proper flossing techniques, and local events that they will be attending.
As people search Google for information relating to these subjects, they'll be directed to the dentist's website and have a chance to enter their lead information to gain access to more content like an ebook, white paper, or video tutorial.
A marketing automation consultant can help you to design and execute an effective content marketing strategy that targets high-value keywords that your prospects are searching. Over time, your traffic will increase and more leads will enter your sales pipeline.
Create Drip Email Campaigns to Nurture Leads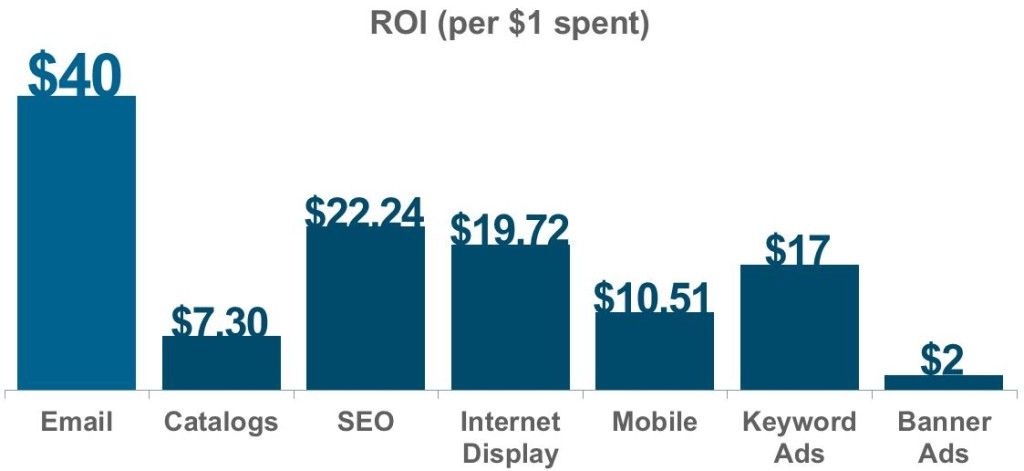 Source: Jacob McMillen
Once a lead has given you their information in exchange for a lead magnet, you can begin nurturing them. Lead nurturing is the process of building rapport and authority with your leads over time. You have to earn their trust, and email marketing provides the perfect platform for getting to know your leads better over time.
One of the most effective tools in the marketing automation arsenal is drip email campaigns. Drip email campaigns are marketing messages that are delivered to leads over time automatically.
For instance, you might deliver one informative email per week. Over time your leads will interact with your emails and will begin to trust your business more.
These drip email campaigns are designed to walk your leads through the process of beginning to understand your company, industry, and products or services.
Because all of these emails are delivered automatically, the messaging can be crafted weeks or months in advanced and optimized over time to deliver a better end result.
An automation consultant can help you to put together effective drip campaigns that lead to more leads becoming customers.
Automatic Segmentation and Messaging
Source: VentureHarbor
Segmentation is an important part of the marketing automation foundation. Segmentation involves splitting your lead and customer lists into groups based on a number of traits including age, income level, location, and any other attribute that would be relevant for the tailoring of your marketing messaging.
For instance, a dentist might segment their leads by age. They wouldn't want to be sending marketing messages about dentures to 18 year olds, or information about getting braces to elderly people.
Segmentation allows you to find out more about your leads so that you can custom-tailor marketing messages to their needs.
The good news is that yes, even segmentation can be automated. Using your email automation tools, a consultant can help you send surveys out to your audience.
When they answer the survey, they can be automatically categorized into different segments, which will alter the types of materials that they receive from that point forward.
Not only does this help you to improve your lead to sale conversion rates, but it builds stronger relationships with your prospects over time.
Cross-Sell and Up-Sell Opportunities
A commonly missed opportunity in digital marketing is using marketing automation to cross-sell and up-sell your customers. As a dentist, you might up-sell a teeth whitening service to a recent cleaning client. Or, you might cross-sell a different product such as an electric toothbrush.
Marketing automation is perfect for getting more out of each client because it allows you to schedule automatic marketing messages that lead to more cross-sale and up-sale opportunities.
These messages can be tailored to be delivered at the most opportune time, such as a week after a recent purchase, while the memory of the service that you provided is still fresh in their mind.
Marketing Automation Offers Hands-Free Revenue Generation
If you want more customers and clients without the hassle of having to walk each one through the process of becoming a client, there is no better solution than marketing automation.
Marketing automation makes it easy for you to generate new leads and nurture those leads into customers over time while developing a closer relationship with your prospects.
While marketing automation isn't a completely hands-free strategy, it is as close as you can get. With the help of a consultant, you can install marketing automation into your broader digital marketing strategy and enjoy the benefits of hands-off lead generation and nurturing.