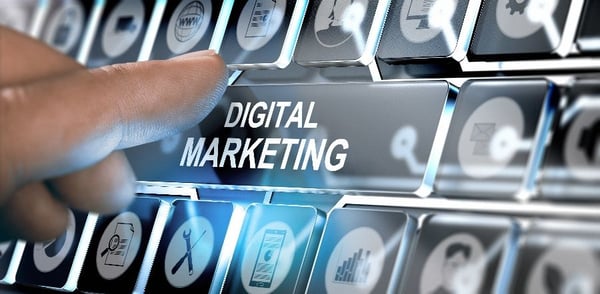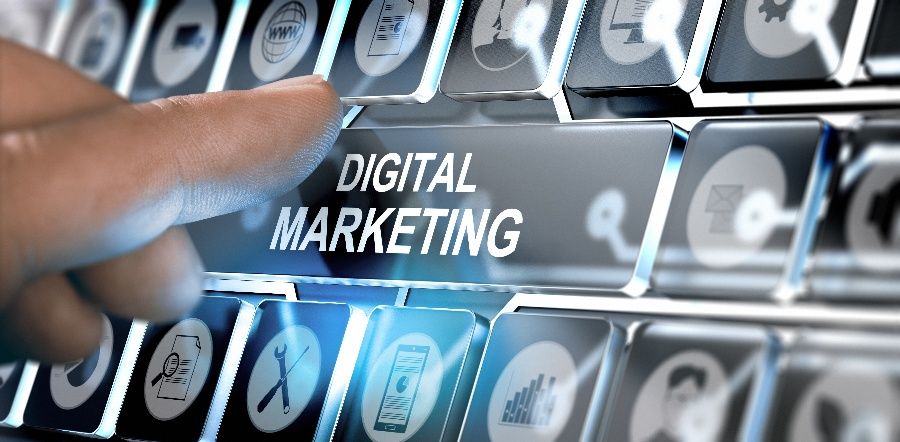 If you're in the Charlotte area and looking to hire a digital marketing firm, you probably have a lot of choices in front of you. It can be difficult to sift through the different specialization, firm types, and experience levels to find the firm that will be the perfect fit for your needs.
Worse — you might not even know what you need. In that case, you'll need someone to help you light the way.
This article is meant to give you a basic overview of the different kinds of firms, what they typically specialize in, and provide tips for how to determine what kind of firm is the right fit for your company. Using this article as a resource you can provide some context for your search for a digital marketing
Specialization in Digital Marketing
Before you begin your search it's important that you understand just how large the digital marketing industry is. You have a range of surface-level specializations like search engine marketing, social media marketing, and paid advertising.
These typically include popular strategies and channels for digital marketing campaigns.
Inside of each of those surface-level categories, you have sub-categories. In the case of social media marketing, there are firms that have specializations in specific platforms like Facebook, LinkedIn, and Twitter.
Then you have firms that specialize in specific strategies like social selling and social eCommerce marketing. Others may focus on specific industries.
Let's visualize this in a bulleted list:
Search Engine Optimization Firms
Pay Per Click or Paid Advertising
Search Engine PPC Ads
Google PPC Ads
Bing PPC Ads
eCommerce PPC
Social PPC Ads
Facebook PPC Ads
Instagram PPC Ads
Twitter PPC Ads
Media Buying
Banner Ads
Video Ads
Social Media Marketing Firms
Facebook

Twitter

Instagram
LinkedIn
Social Content Distribution
Paid Social Advertising
Influencer Marketing
These are just a few of the options for three specific categories, but it paints a pretty detailed picture. Hiring the wrong firm can have huge consequences on the strategies you employ and ultimately your success in digital marketing.


This is a good thing. Yes, it will make your search a bit more time-intensive, but it will also allow you to find a digital marketing firm in Charlotte that is uniquely positioned to help your company with the problems that you are having.

Let's take a look at some of the different types of digital marketing firms and the use cases where they are most relevant:
Search Engine Optimization (SEO)
Agencies
SEO firms typically focus on providing clients with organic search results. What this means is that SEO firms help you to improve your rankings for relevant keyword terms in Google.
If you are a dentist in Charlotte, you'd probably like your business to show up toward the top of the list for terms like "dentists in Charlotte," "Charlotte dentists," and "Family dental practice Charlotte North Carolina." SEO firms are the companies that help you in this process.
Organic search results show up below the paid results, which are listed at the top of the search results pages.
SEO is a long-term strategy that typically takes 6-12 months to begin to show serious results. That's typical of any SEO strategy.
Companies that promise impressive results in very short time period are typically exaggerating. Promises like that should be a red flag for any potential partnership.
For most companies, an optimized presence in search is worth the investment. At the very least, you want to make sure that you are following best practices, even if you aren't making larger strategic investment into organic search.
While it does take some time to rank, proper SEO can help your business position itself at the top of the rankings for related keywords for years to come, bringing in new business without the direct investment paid advertising would require.
Digital Paid Advertising
Agencies
Companies that offer digital paid advertising help to find sources where your ideal clients frequent on the web, place advertisements at those locations and optimize your campaigns over time to improve the ROI that they generate.
There are a few common types of digital paid advertising specializations that digital paid advertising firms might focus on:
Search Engine Pay-Per-Click.

In the above image, the "Paid Results" are PPC ads. In PPC ads, as the name would suggest, you only pay for users that actually click your ad, not just view that advertisement. These results show up on keywords that are relevant to your business and are a great way to drive targeted traffic from the very beginning.
Social Pay-Per-Click.

Same concept, except these ads show up on popular social networks like Facebook, LinkedIn, or Twitter.
Digital Media Buying. Typically for companies with higher advertising budgets, media buying encompasses buying ads on brands and publications with larger audiences. In media buying, you are typically paying for viewership and not per-click.
Digital paid advertising firms are an excellent option for companies that want to start generating business now and are less focused on building a larger digital presence.
Social Media Marketing
Agencies
Social media marketing firms help companies to increase their presence on and generate buyers through social networks. They may focus on one specific network (like Facebook, Twitter, or Instagram), or on specific types of businesses or industries.
Most companies that come to us are looking for a well-rounded approach that encompasses several different social networks.
However, some businesses know that they need to focus on a single network as that is where their audience is. For instance, a B2B company might focus more on LinkedIn while an eCommerce company would want to use Instagram to show their products off.
Most social media marketing companies will handle your whole presence on your chosen platforms.
This includes creating and scheduling social updates, interacting with customers, putting systems in place to handle socially-based support requests, and taking part in industry discussions.
Inbound Marketing Agencies
Inbound marketing firms like RiseFuel focus on helping companies to facilitate a broader digital marketing presence.
Using high-value content that answers your customer's questions, inbound marketing helps you to position your company as an authority within your industry and a solution to the problems that your customers have.
Inbound marketing typically pulls from all marketing specializations to create one consistent strategy that encompasses search engine optimization, social media, paid advertising, and genuine networking.
This combination positions your company as an industry leader and focuses on bringing the customers to you through well-designed lead generation strategies.
Finding the Right Fit
The type of digital marketing firms in Charlotte that you evaluate should depend on the needs that your business currently has.
Do you have some internal resources that are handling aspects of your digital presence but not others and you'd like to expand? Or are you looking for a more comprehensive solution?
By identifying the type of firm that you would like to work with, you make the evaluation process easier and make it easier to find a firm that will be an ideal fit.