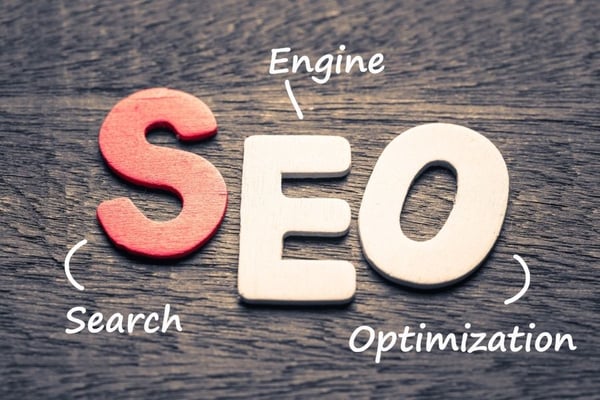 In my time providing search engine optimization in Charlotte, there are a few key things that I have learned that have led to success for myself and clients. In many ways, Charlotte is a unique market.
Our unique tastes and interests in the area lead to certain industries with inflated (and deflated) search results compared to other regions. In primarily working with companies located in the Charlotte, North Carolina area, I've been able to build resources and strategies that are specific to companies in this region.
When I begin a new SEO engagement in Charlotte, we typically start with an audit. To see where we are going, we have to know what we are starting with. That audit helps us analyze the different pages on your website, determine what keywords you are already ranking for, and identify gaps in your SEO strategy.
It's important to understand that while your own website plays a key role in SEO, true SEO refers to a larger presence on the web. Your visibility in business directories, on social media, and in online discussions will play a key role in your ability to get your company and products in front of your target market.
With that said, there are a few things that I try to make clear whenever I work with new clients to ensure that expectations are appropriately set and we both understand where a successful partnership will take us.
It's a Crowded Market
Charlotte is home to more than 850,000 residents, making it the 17th largest city in the United States. Mecklenburg County is home to more than 1 million. The sprawl of the city makes it deceptively large.
What I am saying is — there is a lot of competition here. In every industry. This isn't some rural town where SEO results can be achieved with ease. There are large companies that have been investing in SEO for years. Competing for the largest local keywords in your industry can be difficult and we often are forced to take a more strategic position when working with small and medium-sized businesses.
Embrace this fact early. You may not be able to compete for every large-scale keyword. Many we consider to be long-term targets. Going for longtail keywords allows you to be competitive earlier and start driving sales sooner.
Reliable SEO Takes Time
One of the most important points that I try to drive home when working with a new company is exactly how long SEO takes to drive results. If you're starting from scratch, it can be quite a long time. Of course, this makes many business owners uneasy, and understandably so. Making an investment into a tactic that isn't likely to generate results for 6-12 months is a scary prospect.
I try to remind all new clients that judging SEO simply by the revenue it drives in the early going is the wrong way to look at things. In investing in SEO, you are investing in your broader presence online. You are making it easy for your business to be found by your target customers. Not just now — but forever. The internet isn't going anywhere anytime soon and the longer that you wait to build a solid search presence, the more difficult it will become down the road.
Source: Matrix Group
Don't Overlook A Broader Presence
Many providers of SEO in Charlotte have a very narrow viewpoint of what SEO is, to the detriment of their clients. Yes, SEO focuses on your own website and ensuring that you are able to rank for keywords that are related to your business. Yes, many of the technical aspects of SEO refer to your own website.
But the internet is a much bigger thing than just your company website, and customers will use a wide range of different resources to find companies that provide the product or service that they are looking for.
A well-designed SEO strategy also helps you to build a presence on other platforms:
Business directory websites
Review websites
Social media platforms
Video-sharing platforms
You want to be everywhere that you possibly can be, under the budget that you have to work with. Back in the day, if you're business wasn't in the Yellow Pages, you were missing out on customers that used it as a resource to find businesses just like yours.
Today, customers use a wide range of internet resources to search for and discover companies in their local area. They are armed with more information than ever before.
Source: Yopie
A Social Following Is a Valuable Asset
Today there are more than 2.7 billion total social media users worldwide. By 2021, that number will grow to more than 3 billion. A significant portion of your audience in the Charlotte area is on one of the many social media platforms, probably engaging with your competitors in some way.
Like SEO (and a part of a broader search optimization strategy), building a social media following is a long-term strategy. It puts you in a position to capitalize on that following for years to come. But again — like SEO — it takes a considerable amount of time to build that following and it's not going to deliver results overnight.
A great social media strategy is almost always some mix of automated updates and genuine by-hand interaction with your audience. That's why it can be so hard to not only gain that initial traction but leverage that traction into something valuable down the road.
At RiseFuel, we bake social media into every SEO strategy that we put together, unlike much of our competition that views it as a separate thing. The truth is that social media is not only a complement to traditional SEO strategies, it's necessary for securing the future of your company's presence online.
Visitors Are Only Helpful if They Convert
Another point that I like to drive home in new engagements is that driving traffic is only one piece of the puzzle. Getting a million visitors to your website is only helpful if you are able to actively convert those visitors into customers.
There are a range of strategies that we use to help companies convert more visitors, grow their subscriber lists, and ultimately, profit from their improved digital presence.
Search Engine Optimization in Charlotte
The search engine optimization industry in Charlotte is a unique one. We work with businesses across many different industries, helping them to improve their online presence and generate more business through search engines and social media platforms.
With a consistent and focused strategy that understands the broader requirements of a solid foundational strategy, you can put yourself in a position for success.