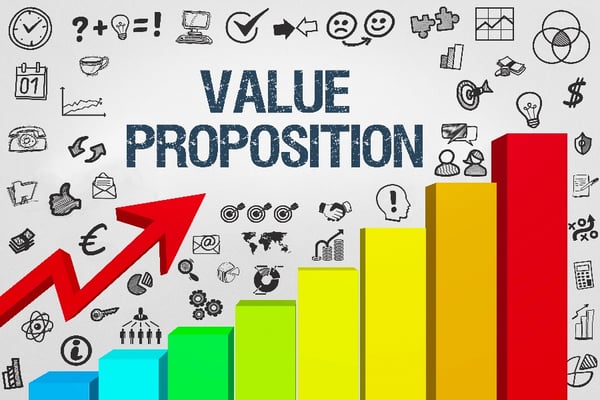 Today, people don't have very long attention spans. When you get your messaging in front of a prospect, it is critical that you are able to convey exactly what you have to offer and what the benefits of your product or service are quickly — or they'll be on to the next thing before they learn anything about your company.
In the marketing world, this statement that conveys your value and benefits is what is known as a "value proposition."
Your value proposition plays a critical role in your full brand strategy.
Having an effective value proposition allows you to cut through the noise and make a single point clear to your readers. If you only had three seconds to explain your business, your value proposition is the one thing that it would say.
What is a Value Proposition?
A value proposition is a statement that paints a clear picture of the value that you deliver to your customers.
In short, a value proposition should tell your prospects:
How your product/service solves their problems
What benefits they can expect from working with you
Why your offering is better than the competition
A value proposition is designed to make a memorable first impression when prospects first discover your business.
It will be the one thing that they remember if they only get to engage with your brand for a few short seconds — which may be all you have. It must be powerful!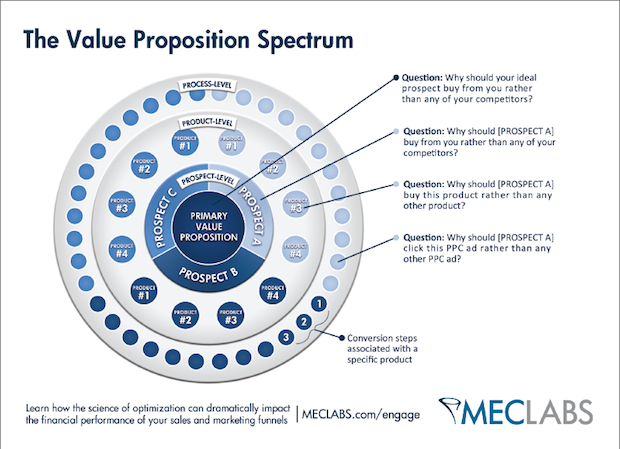 Value Proposition Examples
Explaining what a value proposition is and what it is intended to do is nice, but the best way to learn more about value propositions is to see some in action.
In this section, we'll look at some examples of value propositions and explore what makes them so effective.
1. Stripe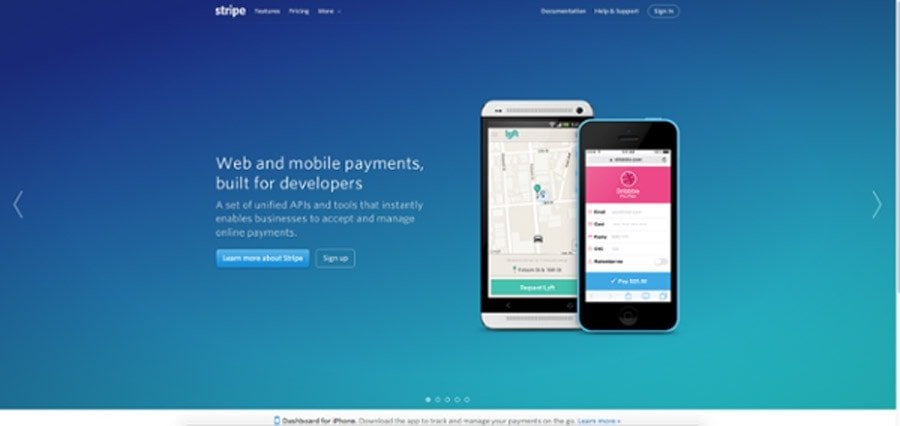 When it comes to value propositions, Stripe has got it nailed. Originally conceived as a web and mobile payments platform that gave developers the tools that they needed to successfully integrate it deeply within their website and business — their value proposition makes that fact that from the outset.
Stripe has built out a development ecosystem with APIs and tools for developers that put it a cut above the competition in that regard.
Their value proposition does a good job of making this fact clear and positioning themselves as the payment system for developers.
2. Lyft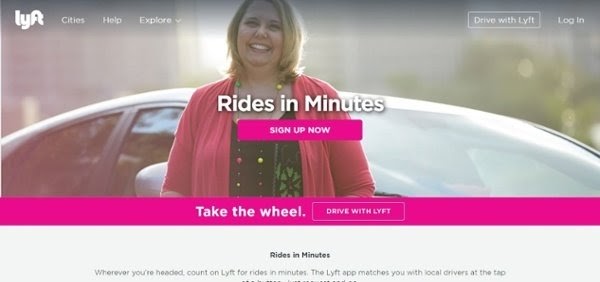 Lyft is an Uber competitor that delivers value to two different segments — riders and drivers. They have done an excellent job of delivering value propositions to both in just six words.
"Rides in Minutes" conveys that they are a fast, simple solution for riders in need of transportation. "Take the wheel," conveys the same, but for drivers. Lyft has a subtle, effective approach here that skimps on the explanations for being easily understandable.
3. Freshbooks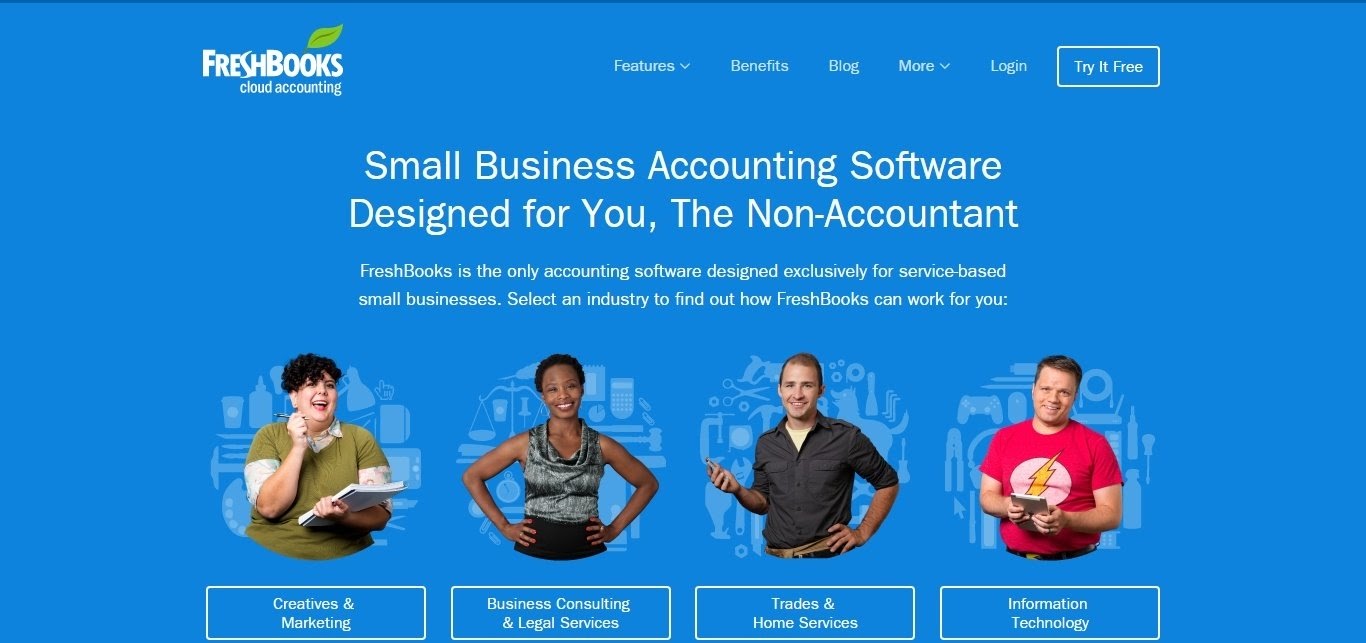 Freshbooks is an accounting and invoicing solution for small and mid-sized service businesses. Their value proposition really drives this home.
The headline "Small Business Accounting Software Designed for You, The Non-Accountant" really does a good job of conveying the type of people that they help.
Freshbooks is an accounting software solution for "non-accountants." That suggests that it is dead-simple to understand and use.
For companies that make accounting software, this is often a pain point for their customers.
4. Weebly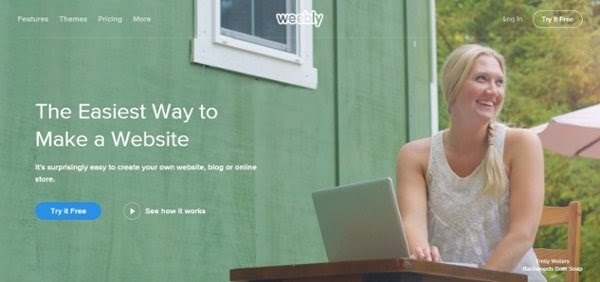 Weebly is a click-and-drop website design platform that is designed for hobbyists and small business owners. Their value is simplicity — they make it easy for anyone to design a small, basic website.
Their value proposition drives straight to this point. "The Easiest Way to Make a Website." It's not just a value proposition, it's a promise.
Their subheadline of "It's surprisingly easy to create your own website, blog, or online store," furthers the point. It registers with their audience, who likely views building a website as too complicated for them, someone with little technical knowledge. Weebly effectively positions themselves as the product for those people.
5. CrazyEgg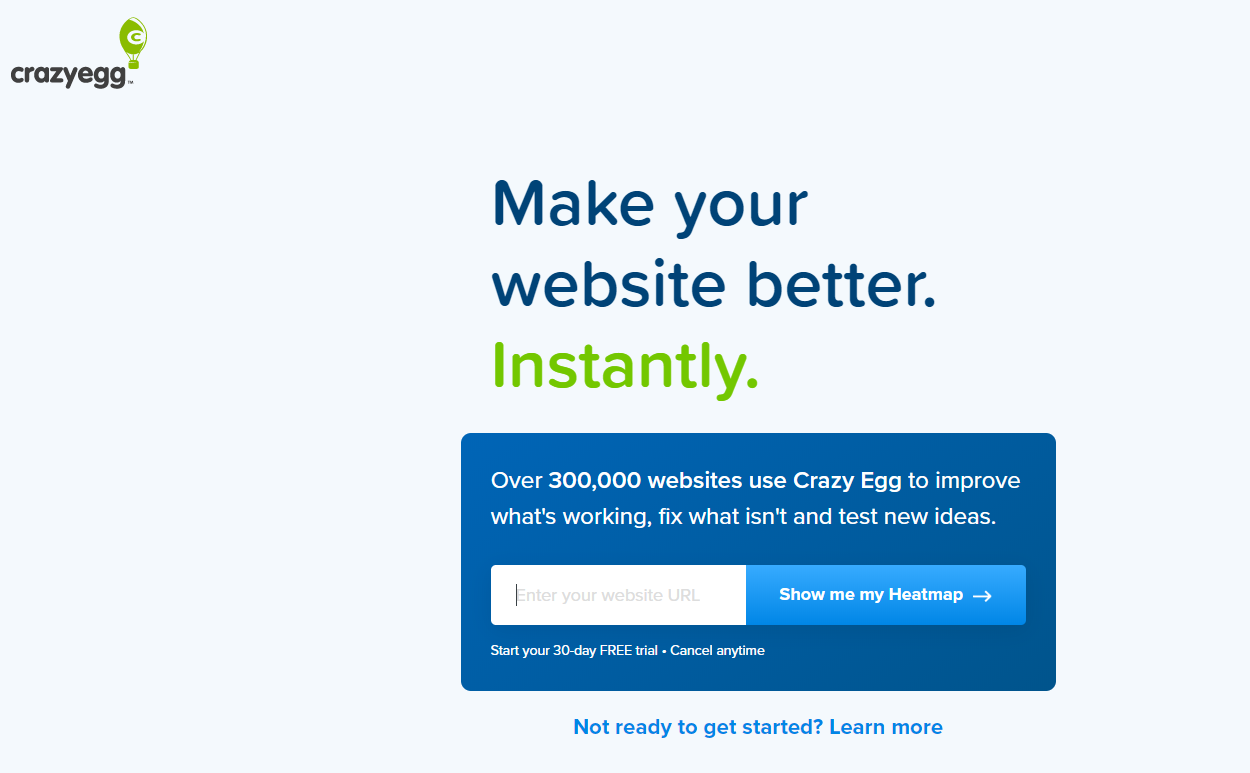 CrazyEgg is a company that offers a suite of tools that allow companies to analyze, optimize, and improve their website for their visitors.
Their value proposition in this example drives down to the core of their product and what it does for their customers — make their website better.
Not just make it better, but make it better instantly. It's a powerful value proposition and one that they need to back up to make effective.
Then, it invites them to join 300,000 companies that are already using Crazy Egg and generate their first "heatmap," a tool that lets companies evaluate how visitors use their website.
This is a very powerful example of pairing social proof with your value proposition to strengthen both.
6. Skillshare

Skillshare is an online learning and course website that allows users to learn creative skills in just 15 minutes a day.
Their headline "Learn a New Skill Each Day" perfectly illustrates their value to their customers. They deliver bite-sized lessons that can be comfortably completed once a day.
When you visit Skillshare and read the headline, you immediately have an understanding of what it is that they offer.
Even better - they let you get started for free. It's effective because it conveys a high-value offering with a low level of risk for the customer.
7. Square

Square offers simple credit card processing hardware and software to small businesses. There is a good chance that you've used Square at a local coffee shop, trade show, or something similar.
Their value proposition here is great. "Start selling today," the simplest, most understandable benefit of the entire Square ecosystem. "Take care of your business anywhere with Square" implies that their solution is mobile, which it is.
Then, they invite visitors to watch a video that dives a bit deeper into what square is and what they offer.
Let's Get Your Value Proposition Right
Your value proposition is a critical piece of your brand messaging. Here at RiseFuel, we help our customers to hone in on the right value proposition and convey their value to their audience as part of a larger marketing strategy.
Interested?
Contact us today to schedule your risk-free consultation with Tony.