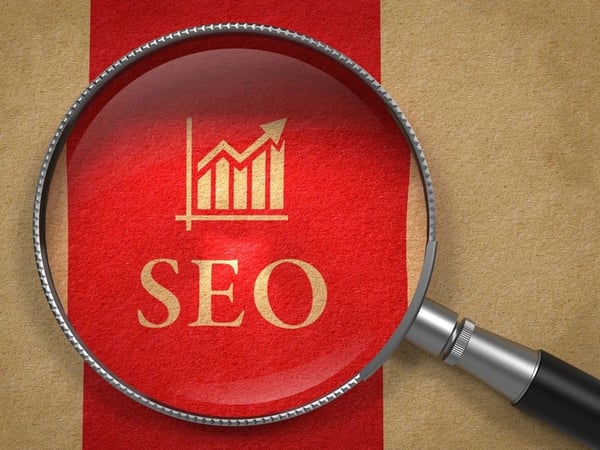 Since founding RiseFuel, I've worked with many companies around the country, including many in the Charlotte, North Carolina area. One of the biggest aspects of my job is helping companies to understand SEO and how a typical engagement progresses.
There are many companies out there that will make promises they can't keep to secure a new contract, which can really alter expectations of companies before we sit down for a chat.
When I begin talking with a potential new client, I spend a lot of time getting to know their business and dispelling misconceptions about SEO and inbound marketing.
Often, there are some common threads that pop up in these conversations. So I wanted to put together some of the things that all companies need to understand as they begin to evaluate SEO partners to help them make a decision that will benefit their business.
Experience Matters for any Charlotte SEO Company
Experience plays a big role in an agency's ability to deliver success and set realistic expectations for the engagement. They need that experience to properly evaluate your industry and determine how long and how aggressive your SEO efforts need to be to deliver the type of results that you are looking for.
Any SEO company that you work with should be able to provide proof of their ability to deliver results for other companies. This could include testimonials, but you should also dig deeper and ask for references and case studies that cover previous engagements with similar companies.
A SEO agency that cannot provide proof of providing measurable results for previous clients isn't usually a good choice. Always opt for companies that can back up their claims and assertions.
SEO Success Takes Time and There Are No Shortcuts
Source: Matrix Group
We recently published an article about how long SEO takes to begin delivering results. The truth is that there is no way to say with certainty how long it will take before your company can begin ranking on the first page for competitive keywords that drive new customers to your business.
With experience, a company can evaluate the competition and make an informed guess, but it will always just be a guess.
There are just too many factors to say with certainty. Things like the age of your website, the keywords that you target, the location of your company, your current backlink profile, and the current state of your on-page SEO all play a critical role in how long it will take to see results.
Further, these factors matter for your competition as well. If your industry has competitors with very solid SEO, it will take longer to see results through SEO.
Ultimately, I tell all new clients that they will see results in 4 to 12 months. I know, that's a pretty big window. However, saying anything else would be dishonest. SEO is a long-term investment.
Some traffic will trickle in during the first few months, but impressive results will take time to build. The good news is that once you secure these positions, you will reap the benefits for years to come.
SEO Ranking Guarantees are Impossible to Make
No SEO company can reliably guarantee anything. They can't guarantee a timeframe in which you will see results. They can't guarantee that you will be able to secure a certain ranking for a specific keyword. They can't guarantee a specific level of traffic.
Guarantees are impossible to make because no SEO company has access to Google's algorithm to determine exactly what steps need to be taken to surpass competitors. Additionally, Google's algorithm is always in flux.
What might have been the right strategy 6 months ago can change on a dime and throw a wrench in even the best-laid plans.
If an SEO company makes very specific promises, there is a good chance that they are just giving you a sales pitch, and a dishonest one at that.
A reliable SEO professional will be straight with you and provide estimates without making any concrete promises, because any SEO professional worth their salt knows that promises are impossible to make.

There Are Risks Associated With an Aggressive Approach
When I begin an engagement with a new client, many question whether or not we can be more aggressive in our approach to deliver results more quickly. Yes, we can always opt for a more aggressive approach, but that strategy may require a larger budget. Additionally, a more aggressive approach does not come without risks.
Google penalizes websites for a variety of violations, including over-optimization and aggressive link building. A penalty could mean your website being knocked out of the first pages of the search results for a few months or even a full de-indexing of your website — a death sentence for businesses that rely heavily on their search presence.
The level of aggressiveness we employ in our strategies is left up to you — the client. But it is important to understand that more aggressive approaches, particularly for companies that have never engaged in SEO in the past, are more likely to result in temporary penalties and could ultimately do more harm than good.
I always recommend a slow-but-steady, well-rounded strategy for SEO to ensure that we are able to avoid penalties and reliably build your search engine presence over time.
View Search Engine Optimization As Building a Foundation for the Future
For these reasons, it is important that companies that are interested in investing in SEO see it as a long-term strategy that will benefit them for years to come, and not a marketing channel that will produce immediate results.
My goal is to design a strategy that builds a foundation for the future and positions your company for years of success in search.
Yes, SEO requires a hefty upfront investment. No, that investment will not generate a profitable return in the first few months of our engagement. But over time, SEO is reliably one of the most profitable digital marketing channels for companies that stick with it.
SEO Tip - A Content-Heavy Approach Provides Long-Term Value
At RiseFuel, a Charlotte SEO company, we focus on inbound marketing strategies, of which SEO is a critical piece of the puzzle. Inbound marketing is all about attracting visitors to your website and building relationships with them by publishing high-value content.
A content-first approach sets your company up for reliable for long-term success and provides you with evergreen assets that will help you build relationships with customers for years to come.