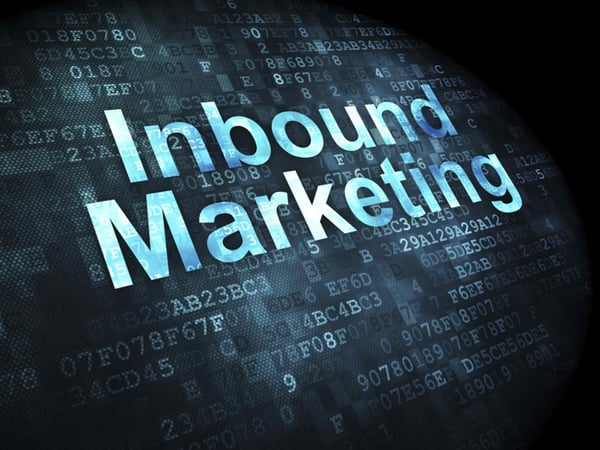 Are you ready to ramp up your content marketing to capture attention and keep your audience engaged on your page? Using the right content types and formats plays a key role in effectively connecting with your potential customers and followers.
The more content types you use that successfully engages them with your page, the more likely they are to return.
The goal is to share five types that are generating results in content marketing. Keep in mind that your target audience will be different from another brand so it's important that you test these to discover which resonates best with your unique market.
This outline serves as a guide as to what's working now in 2021, and how you can begin leveraging them in your inbound marketing strategy. Here is how you can boost your inbound marketing.
#1 Interactive Content
Interactive content is said to be the future of content marketing (Source: Jeff Bullas). From attracting an audience, fostering engagement, to driving traffic to your site and improving lead conversion rates, interactive content is a valuable asset that can produce tremendous gains from your content.
Content types include surveys, polls, calculators, info-graphics, slideshows, and podcasts. You see, you're offering your audience different ways to understand, process, and relate to your content.
You'll significantly expand your reach and have visitors remain on your site longer (thus improving SEO) by adding these content pieces into your articles.
Finally, the data you collect from the surveys and calculators provides rich, market study information you can leverage to improve your marketing, products, and services.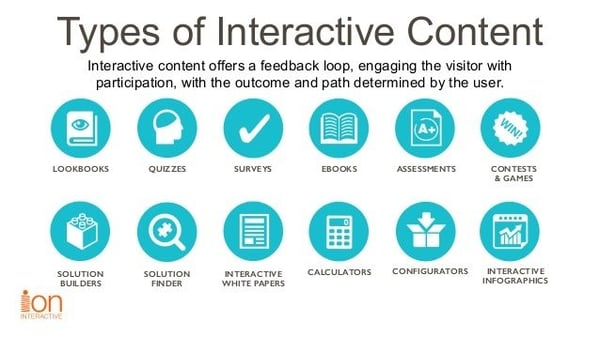 pic source ion interactive
#2 Webinars
Webinars are excellent inbound techniques that position your brand as a thought-leader and authority in your industry niche. They allow you to dive deeper into relevant topics for greater depth and understanding for your viewers. It also gives prospects and clients a chance to connect with you and bolster relationships.
The major advantage to hosting webinars is that it's a great source for growing your email list. Each participant must register prior to attending your online event to gain access. These details typically include their name and email but you can also ask for more lead-generating info.
Simply promoting your upcoming webinar to your social channels and list can bring you new leads every time!
Use webinars to better your lead generation strategy and solidify your expertise in your niche. Offer amazing value during your presentation and allow time in the end for a live Q&A session to boost engagement. Don't forget to have fun and grow your business.
#3 Live-Streaming and Social Media Videos
Did you know that Facebook generates a whopping 8 billion views per day on video (Source: Social Media Today)? The latest figures also show that people spend 3 times longer watching live videos compared to a video that's already been recorded.
These compelling numbers illustrate a few things about social videos:
Videos are creating tons of engagement for marketers to take full advantage of to increase awareness, highlight products, and share relevant content


Live-streaming videos successfully capture attention as they auto-play right into the news-feed, keeping people engaged and creating transparent experiences that humanize your brand


Perfect tools to move your viewers to action; whether to opt-in your list, share a recent blog post or purchase your product
Leverage social videos and live-streaming into your inbound strategy to further connect and build relationships with your followers. Report breaking news, host a live Q&A session, or highlight recent developments on video.
#4 e-Newsletters
eNewsletters are perfect content types for cultivating and nurturing your email list. Consistently delivering your newsletter on the same day each month significantly increases responsiveness (bolstering open rates) as it sets an expectancy with your subscribers.
Ideally, you can share company news, give customer testimonials and reviews, provide details on new and current products, and promote upcoming events in the local area.
Incorporating a newsletter can enrich your overall email marketing. Here are a few other key pointers to consider when putting your monthly newsletter together:
Use a colorful design that exudes your brand
Promote your popular blog posts
Curate content to share the best sources in your industry
Highlight team members and/or employees
Add large, noticeable call-to-action buttons
#5 High-Quality Images
Images ROCK on social media and blogs! In fact, articles with an image once every 75-100 words received double the social media shares as articles with fewer images (Source: Hubspot).
The same source revealed that infographics are liked and shared on social media 3 times more than any other type of content. Finally, Facebook posts with images see 2.3 times more engagement than those without images.
What does this mean? It's time to ramp up your visual strategy especially in your social media marketing and blogging. Publish images that complement your text in your blogging.
Share visuals from live events, a day at the office, or your product in use. Re-post photos from your customers to add to your marketing. The key is to find more creative ways to implement images in your strategy to boost engagement from your audience.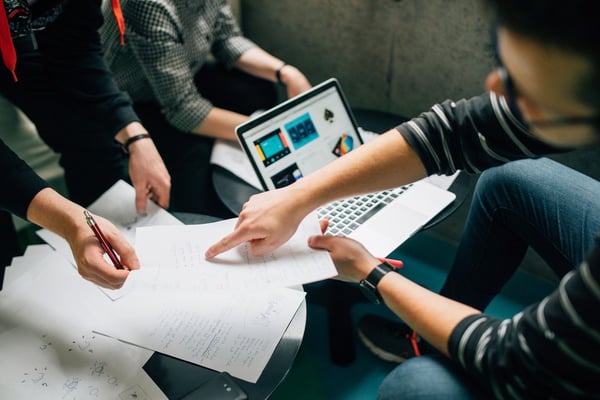 Conclusion
With so much focus on producing content, it's vital that you publish content that is compelling, attractive and keeps your audience engaged that they come back for more. Including these content pieces will add value and enhance user experience. Try 2-3 mentioned and test your results.
See what generates results and tweak what isn't. Your content marketing tactics will evolve over time and you will create the perfect content formula that consistently delivers traffic, leads and sales in your inbound marketing..
Need help crafting the winning inbound marketing plan for your unique audience? Reach out to us here and let's chat! We're equipped to help you get to your next level!