Content Marketing Tactics That Work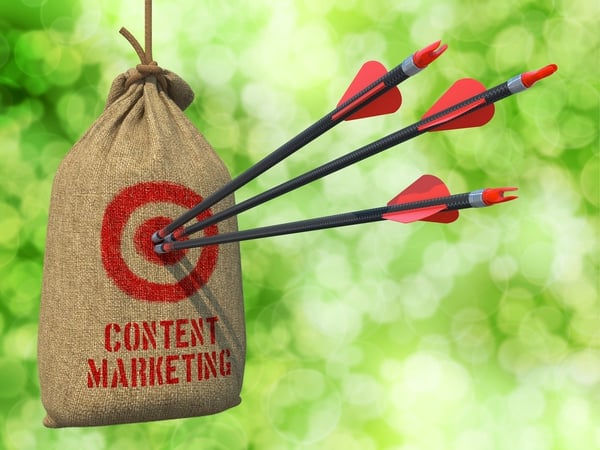 Small business growth is dependent on many factors. In the beginning, an idea formed that created an inner passion to offer something to the public that you believed contained the elixir of life, the be all to end all. From that idea evolved a plan and a method of how that plan should be carried out.
And that was when things got a bit fuzzy. Because of social media, new ways of marketing emerged. With the turning of each new year social media marketing continues to evolve at a pace faster than what most marketers are able to keep up with. We believe that may be one reason why you're reading this article.
Getting Started – Strategy versus Tactics
Sometimes the terms strategy and tactics are confused in functionality. Strategy gives birth to a marketing plan. Tactics are the growth and implementation of that plan. Strategy is thinking while a tactic is doing. The terms are not interchangeable but there is some overlap.
The marketing strategies of a business are clearly outlined goals and objectives, with target markets identified, and competition researched. Now, you are faced with deciding what social media platforms you will use to help spread your message, your brand, and your content.
Like the changing tide or a beautiful sunrise, marketing plans come and go. But research shows that at least 92% of all social media marketers want to know how to implement a well-planned strategy. The Social Media Examiner conducts an annual survey asking over 5,000 social marketers how they are using social media today and what goals, plans, and expectations are in store for the future.
Please note that today's headline could read Effective Social Media Marketing Tactics, but what is effective for one marketer may not work for another. Since Content Marketing is considered by many to be the most important tool in your digital marketing toolkit, we shall begin there.
Content Types and Ideas
How is anyone going to know who you are and what you offer if your content is bland and outdated?
Have you ever heard the mantra, Content is King that was coined from an article Bill Gates wrote 1996 essentially prophesying the age of information. Everything online is considered content regardless of its format.
Content is the art of communicating in an easy to understand format that includes language, terminology, charts, infographics, podcasts, live video, images, etc. Anything you see or read has some sort of content significance.
The social media platforms you choose are vital because that is how you are going to spread your message. You will experience an increase in visitors some of who will share your dynamic content with others and some who will simply pass you by for one reason or another.
If your content is more than a sales pitch, less about what customers can do for you and more about what you can do for them, they may be enticed to follow you.
If you are diligent to create timely quality content, visitors will notice. No price can be paid for anything that enhances your image, credibility, and brand.
Related Reading: Content is King, Distribution is Queen
Content Writing Tips
As mentioned, everything on the internet is content and should serve to advance and complement your brand. It would be like sending you out in the rain without an umbrella if we didn't include some helpful writing tips.
It's one thing to make these claims that content is king and quite another to rush you into the social media marketing wilderness without providing any practical application.
5 Ways to Write a Damn Good Sentence – Have you ever noticed the wide chasm that exists between good and bad writing that exists on the internet? We ponder, is there no budget for editing? There may be some good reasons for that, who knows? You can write just about any ol' damn way you please on the web, just so long as it provides more than facts, and the T's are crossed and the I's are dotted.


Purdue Online Writing Lab – The Purdue is a comprehensive writing lab. Try not to be overwhelmed by its content. If we were to stop here, you would have far more writing tips than you could accomplish in your lifetime, but we are eager to share one more!


Stephen King's Top 20 Rules for Becoming a Better Writer – From the master of suspense and horror come helpful, practical suggestions no matter what type writing you do.


Free Writing – Okay, here's one more. Everyone gets writers block at times. To help put some freedom and fluidity in your writing, look at this short article. If you practice free writing a few times a week, we guarantee you will become a more proficient and prolific content writer. You might just decide to give up digital marketing and take up writing as the next chapter in your life.
We would like to hear what social media marketing tactics work for you. Let's get social today and share some stories. Don't forget to repurpose content to utilize all avenues of exposure you can.