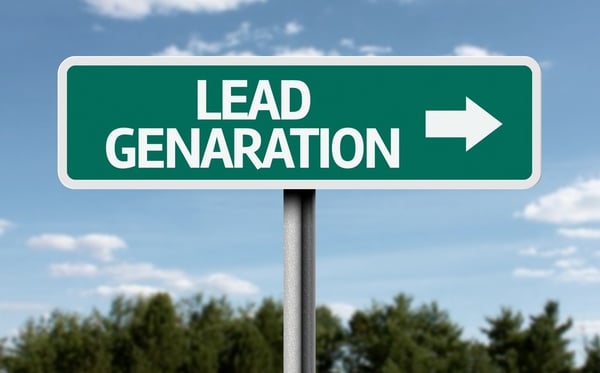 First off, congratulations on starting the transition from outbound to inbound marketing! An inbound marketing strategy is an important, arguably essential component of marketing a business in today's world... especially when it comes to positioning your business online and attracting new buyers. But it often feels easier said than done.
Building and enacting a sound inbound marketing strategy comes with its share of challenges and complexities. It involves proficiency in content writing, web and graphic designing, social media management, search engine optimization, and much more.
Yet, when these skills and the necessary tools are implemented, business growth follows. According to the Content Marketing Institute, 80% of business decision makers favor getting brand information through an article series (inbound strategy) over traditional ads (outbound strategy).
But before you get started with content creation, consider the following key tips to developing a successful inbound strategy:
1. Create and Leverage Buyer Personas.
If you think of the many moving components of an effective inbound marketing strategy as a solar system, then buyer personas are the sun upon which everything else revolves.
Your business needs to create content that is relevant, entertaining, and that speaks to your target audience. The more you understand who this audience is, the better content you'll be able to publish.
Researching and creating buyer personas will enable to you gain a clear vision of your ideal consumers, what their interests and concerns are, and what topics to focus on. Even if you are positive about your top buyers, you may be surprised.
A great example of this was seen nationally on the hit show Shark Tank when inventors of personalized superhero dolls You Kick Ass did market research into buyers and found that their biggest market wasn't children (who they had been currently marketing towards) but rather it was adults buying for adults.
They changed their buyer personas and market strategy immediately.
2. Prioritize Your Email List.
Yes, inbound marketing is about taking a multi-channel approach. But no, not all channels are equal. Email marketing continues to bring in the consumers and their money.
According to ExactTarget, every dollar spent on email marketing offers a return of $44, while Direct Marketing Association reaps an estimated 4,300 percent ROI.
It's the marketing format that excels and nudging that first conversation into a commerce position.
3. Build your website up as a hub, not a soapbox.
The goal of inbound marketing is not to scream at consumers from the top of a soapbox and with a megaphone.
Instead, use inbound marketing strategies to make your website a hub of activities that promote an attractive experience. Incorporate good design and content that attracts those target audience members described by your aforementioned buyer personas.
4. Contribute content to relevant, authority websites.
Networking is not just for young professionals. Guest blogging is an excellent method for driving traffic to your website, to your email list, and ultimately to your checkout page or line.
As long as you stick to the rules of relevant and engaging, your content will display an air of authority and establish yourself as a thought leader.
In addition to seeking outside guest blogging opportunities, request authorities within your industries to come to you for guest posts, testimonials, and opinion pieces.
If you are unsure of how to get started on this aspect of inbound marketing, keep in tune to trending topics and leverage them when making article pitches.
Most authority websites will prefer timely content that is tuned in with whatever is on their audience's mind at the moment.
Don't forget to cross post this information through your social media network to ensure those who are already tuned in to you have the chance to share within and across their own networks. In fact, implement the following tip in tune with this one:
5. Create once, publish many.
For every inbound marketing idea you have, try to create as many pieces of individual content you can.
For example, let's say you have an idea for a white paper on a given how-to or service. With that one paper, you can branch out and offer a series of blog posts, scripts for slide-casts or video, detailed webinar, and even infographics.
Each of these types of project should approach the given content in a unique way that addresses storylines across your target audience's buying stages.
6. Be smart with your hires.
Finally, because implementing a cohesive inbound marketing strategy by your lonesome is rough, at best. That's why many small businesses opt to hire a skilled in-house or outside inbound marketing agency to help with those inbound marketing efforts.
Here, you will want to invest in inbound marketing professionals who are digitally savvy, up-to-date on tactics, highly experienced with creating outstanding content, comfortable with new technologies and switching tactics, and have great reach on the web.
Are you interested in taking your marketing efforts into the 21st century with inbound marketing?
Contact us today to learn more about how a cohesive inbound marketing strategy might be implemented for your business and how you can use a cohesive blog, social media tools, and SEO to increase website visitors, convert more leads, and close those sales.
Growing a company isn't always easy; let us help by implementing the tools needed to scale your business up.