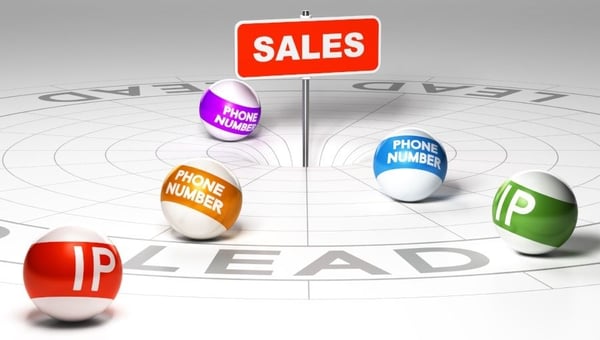 For B2B companies, there are a few things more important than managing your lead pipeline and ensuring that you have new business coming in.
Over time, B2B sales have become increasingly complicated. As I have worked with B2B companies, helping them to enrich their lead management process and increase sales, a big hurdle has been educating clients on how to deal with buying teams that have grown to average more than five people and sales cycles that can last six months or more.
When new leads enter your system, you'll spend a lot of time engaging with those leads and taking them through the process of buying.
Having the right tools is critical for managing these long sales cycles and ensuring that you are always putting your best foot forward when engaging with leads.
In this article, I'll break down some of my favorite solutions for lead tracking and management. I'll separate them by how they excel and how they can help businesses that are looking for a particular type of solution.
Best All-Around Solution for Small, Medium & Large Teams: HubSpot
HubSpot is probably the most known and recognized of the lead tracking apps. It features a wide range of options and customization settings that allow businesses to mold it to fit their individual needs.
HubSpot also offers a number of advanced features that allow you to extend its functionality.
While HubSpot does offer a number of packages that help it to appeal to businesses of all sizes, I have found that HubSpot is typically a better choice for small, medium-sized and larger teams.
It has all of the scalability and large enterprise features that make it the perfect choice for sales teams of all sizes.
Typically, using HubSpot will require training as the system can be a bit overwhelming in all of its capabilities but you can make it very easy working with a HubSpot agency.
HubSpot is available on a free 30-day trial with excellent workflow processes and deep third-party integration.
There is not much of a downside as the pricing can be appropriate for small, medium and large businesses as you can tailor which tools you want in your solution. Contact us for a demo.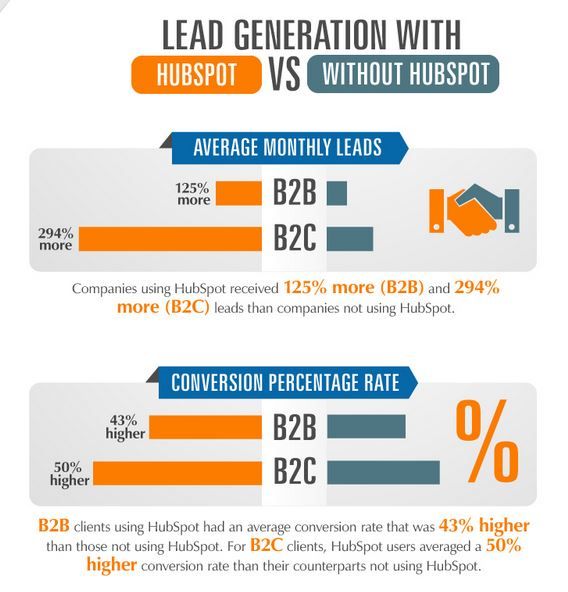 For Small Teams: Pipedrive
Pipedrive is my favorite choice for smaller teams. Built by professional salespeople, Pipedrive makes it easy to track and organize leads in a way that you can quickly analyze your Pipeline. The system is ideal for direct sales.
The best thing that Pipedrive offers is its convenience with direct sales teams. It's extremely intuitive, providing a kanban board style that provides a visual management style.
Pipedrive allows you to visually move your leads throughout the Pipeline and customize your processes. You can tweak all of your workflows, regardless of how complicated they may be, in a straightforward and easy way.
Pipedrive is extremely easy to set up. With a purposely limited feature set, you likely won't have to provide extensive training for your team to use it effectively.
Pipedrive has a 4.5 or better user rating on all of the popular software review platforms including Capterra, G2 Crowd, TrustPilot, and GetApp.
Visual: Monday
If you are the type of person that prefers to work with tools that spell things out visually rather than through text, Monday is the perfect app for you.
Known for its vibrant color-coding and visual style, Monday offers simple onboarding as the app is quite intuitive and simple to use.
Monday is all about customization, functioning in some ways similar to an Excel document by allowing you to customize your inputs and columns to match your company's processes.
You can design your own processes and customize the solution to fit your needs, covering process management for any aspect of your business.
Monday allows you to spell out your workflow directly in the app and assign it to different teams or individuals, making it an extremely flexible solution.
Monday includes features and templates for managing an unending number of tasks, including lead management.
I always tell clients that are interested in this type of solution that it is worth a try, because if you do find that you like it then the solution can be extended to almost any team in your business.

Scalability: ZohoCRM
ZohoCRM may not be the best lead management solution available today (on its own), but as a company, Zoho offers unlimited scalability in terms of the number of tools that they offer. CRM is just one of the dozens of different business software tools that Zoho offers.
These products include invoicing tools, accounting tools, recruitment, contact management, project management, and reporting. You can easily extend to other products within their system and cover all of your bases with a single company.
ZohoCRM is a simple but robust solution that also offers complete gSuite integration. Their system features comprehensive reporting that make it easy for you to get a birds-eye-view of your current relationships.
If you want to give it a try, they offer a free package that allows for up to 10 users, basic sales automation, collaboration, and customer support.
Simplicity: NoCRM.io
NoCRM.io is a lead management software solution that really focuses on simplicity.
It's designed to help teams track and close deals and avoid hours of filling out forms and entering data, which is a huge part of the lead management process when using most apps. The app is a perfect fit for smaller businesses that want a proactive sales approach.
NoCRM.io features forms that make lead capturing easy. You can also pull information from several sources including spreadsheets, LinkedIn, or other businesses. The focus here is on productivity, which is a huge draw.
Overall, I believe that NoCRM.io is the perfect solution for businesses that are looking for something simple, intuitive, and without all of the frills and bells and whistles that would come with a larger solution like Salesforce.
If you have a small sales team and want to simplify as much as possible, NoCRM is an excellent choice.
Lead Tracking is Critical
Your ability to effectively handle lead tracking will play a key role in the success of your B2B business. Without the right tools, it is almost impossible to manage long B2B sales cycles and usher high-value leads through your sales pipeline.
The tools in this article are designed for very specific uses but offer a wide range of customization options that make them suitable for many businesses.
Depending on what you want out of your lead tracking solution, each of the solutions in this article could potentially be a perfect choice.