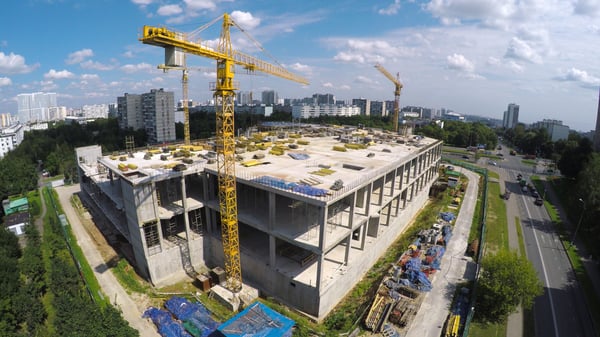 Across industries, new marketing tactics are rising that make reaching and engaging target audiences more effective and successful.
Unfortunately, the commercial construction industry tends to lag behind, thanks in large part to a personalized industry that has failed to take advantage of new, digital efforts.
That's beginning to shift. Increasingly, commercial contractors are realizing that to keep up and spend diminishing marketing budgets, they have to take advantage of these newer opportunities.
Fail to pay attention, and you might fall behind your competition. Embrace the seven new marketing tactics for commercial construction manufacturers below, and you will help to actively grow your business.
1) Construction Inbound Marketing Strategy
First made popular more than a decade ago, inbound marketing made its way to commercial construction only a few years ago.
The concept involves building a 'pull' marketing strategy, drawing potential clients to your website with high-quality content rather than pushing promotional content to them.
Blogging, SEO, and content marketing are a core part of that initial pull. Once they arrive, your visitors will be treated to an inbound marketing-focused website that emphasizes organic lead generation.
High-value content that is gated behind a sign-up form encourages all visitors to hand over their contact information to receive relevant information.
Inbound marketing is a comprehensive approach encompassing a variety of individual channels.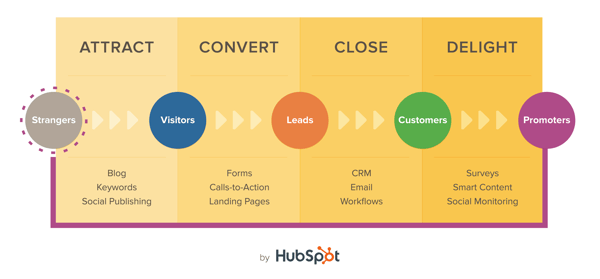 Thus, it's no surprise that a survey by the Construction Marketing Association found 82 percent of respondents embracing the concept to some degree.
That's still behind the national average, but one thing is clear: inbound marketing is catching on, and it's time to get on board.
2) Marketing Automation for Construction Leads
How do you touch base and stay in contact with your leads generated through inbound marketing and other initiatives? In commercial construction, the answer has traditionally been personal outreach.
But that high-touch approach takes significant time and resources, which might not be available.
Enter marketing automation which is an ideal opportunity to maximize your outreach without overloading your cupboard. The general term refers to any promotional activity that can be automated, but it's most commonly used in email marketing.
More specifically, automated email messages can do the heavy lifting in nudging a new lead toward becoming ready to convert to a customer.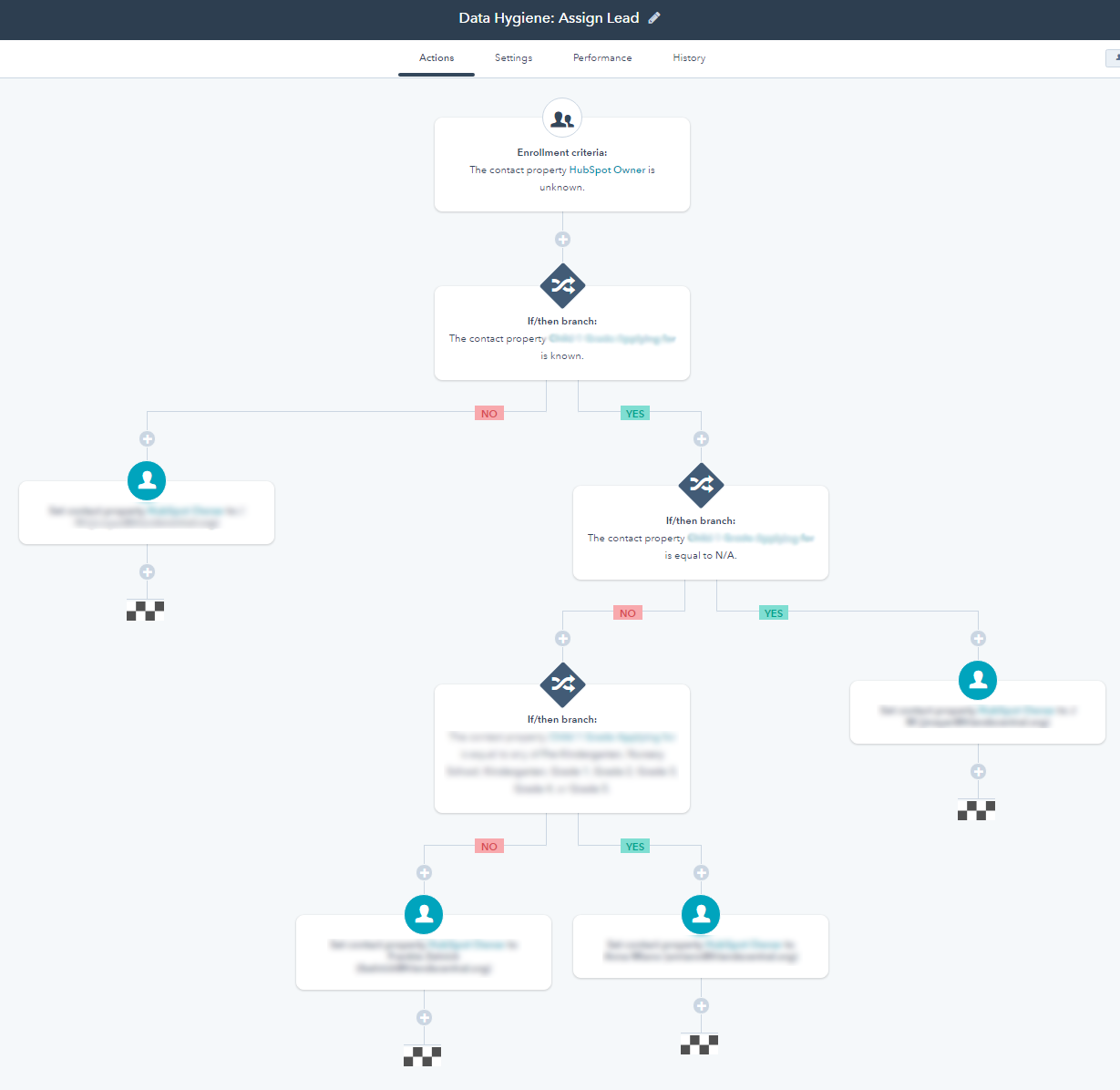 Executed correctly, marketing automation comes with immense benefits. You can set it up to send a series of automated emails spaced out sufficiently that both promote your services and build your credibility.
Executed correctly, marketing automation can simultaneously decrease your time spent on personal outreach while improving your lead conversion rates.
3) Utilize Social Media Platforms for

Construction

Marketing
At first sight, social media might not seem like an ideal fit for B2B construction companies. That is until you realize the potential of this tactic, if you know where to start.
LinkedIn, for instance, is home to a professional audience that consists of more business decision-makers than all of its competitors.
On this network, you can join professional groups to engage in direct outreach or build a content-based strategy to share industry news, analyze trends, and become a valuable resource for any followers.
The network also has significant advertising capabilities, such as direct lead generation ads that allow you to flow more leads into your sales funnel.
Its capabilities are significant, even and especially for commercial marketers looking to reach construction clients.
4) Search Engine Optimization
In this sector, it can be tempting to believe that most client acquisition occurs through personal referrals.
But in reality, a survey by Forrester found that 74 percent of B2B buyers and decision-makers conduct more than half of their research before engaging in a professional contract online.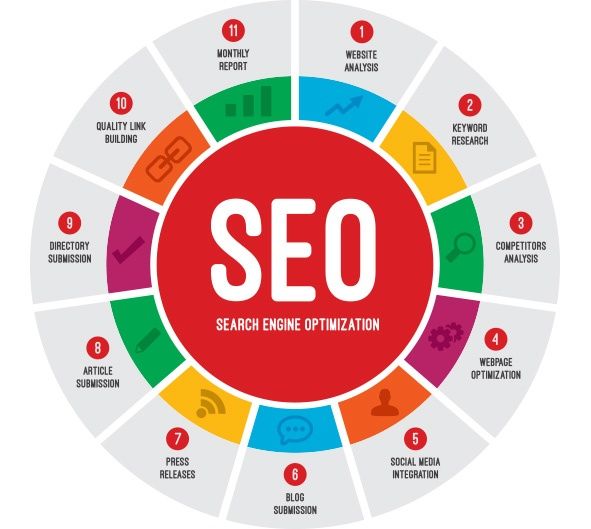 When they look for companies like you, yours should be among the first to appear.
That means thorough search engine optimization (SEO), through which you can optimize your online presence to rank highly for relevant search terms and results.
SEO is a complex topic, and includes both technical/coding aspects and user experience components. But in today's increasingly online decision making environment, it should become a core component of your marketing strategy.
5) Construction Customers Referral Marketing
The above point by no means diminishes the power of personal recommendations.
Current and past clients who are happy with your construction work are still your best promoters, spreading the word about your services to their colleagues and contacts.
Turning word of mouth into a strategy can be difficult, but it's far from impossible.
Consider formalizing your referral process, communicating that process to your existing clients, and making it as easy as possible on their end.
Formal and informal rewards, such as priority support or the ability to become a preferred client, can former incentivize your clients.
Almost 85 percent of B2B decision makers start their buying process with a referral; it's up to you whether that referral leads your way.
6) Reputation Marketing for Construction Companies
Especially for first-time clients who are not yet familiar with your relationship, building a positive reputation in the industry and local area is vital to marketing success.
Similar to referrals, you can ensure success in this area by formalizing the process rather than hoping for accidental reviews and other reputation builders.
Build a profile on websites such as the Better Business Bureau. Then, encourage your clients to submit reviews about their experience with you.
But most importantly, ensure continued client success through positive, long-term relationships and timely customer service.
7) Strategic Thought Leadership
Finally, don't underestimate the power of thought leadership in the construction industry.
As potential clients in need of your service research solutions to their problems, they will look to construction trends, from materials to new laws and regulations.
With the right strategy, you can put your content in front of them and increase awareness of your services.
Your blog, for instance, is a perfect tool to build thought leadership in the construction industry. Regular post on industry news and general articles that help potential clients better plan their construction projects.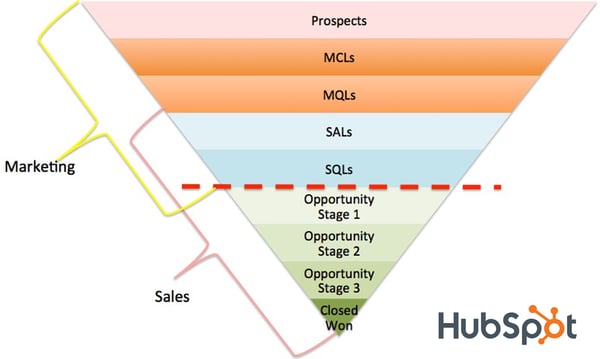 Optimize these posts for search engines, and you will begin to see organic traffic to your website.
Enough valuable blogs will lead to blog subscriptions, at which point you can start your email marketing and lead nurturing efforts.
Other opportunities for thought leadership are webinars, white papers, and other forms of content marketing.
This final component highlights a crucial part of any modern, successful marketing strategy in the commercial construction realm: your efforts need to be integrated.
You can engage in SEO in isolation, but it will be more effective when connected to valuable blog posts, which in turn drive your inbound marketing and lead generation efforts.
Your clients, after all, are not dissecting your marketing efforts. From the moment they first hear about your company, they are looking for valuable content that presents you in the best light, and positions you as the ideal construction partner.
That, in turn, requires a comprehensive marketing strategy that includes most if not all of the above components.
Do you want help with your marketing plan, we are construction marketers that will help you find more business online.
Contact us to learn more about building a marketing strategy that helps you succeed in the increasingly digital world of B2B marketing.