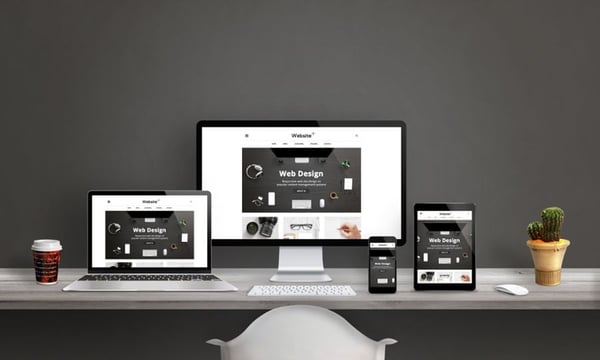 Social media websites and blogs now reach nearly 80% of Internet users and account for almost 23% of total time spent online. But why are these sites so effective? What makes them attractive to users?
The answer is good web design. Facebook, Twitter, and Instagram have all had their challenges and bumps in the road, but through that, they've created platforms that encompass all of the things that a good website should be.
If you want to take your web design to the next level, here are 5 principles of effective web design for your website that we recommend being at the forefront of your planning.
1. Sense of Purpose
What are your users looking for? Whether it's information, entertainment, or a transaction, every page of your website should have a clear purpose.
If a user is uncertain what a web page is for, they're less likely to stay on the website and return in the future.
2. Effective Communication
People on the Internet are looking for information that reaches them quickly and effectively, so your web design services need to offer just that.
Some effective tactics include: organizing information using headlines and sub-headlines and using bullet points instead of long-winded sentences.
3. Readable Typefaces
No matter how strong the urge is to use a swirly, complicated font for your web page, web design companies around the world can tell you just how bad of an idea that is. Sans Serif fonts like Arial and Verdana are easier to read online.
4. Aesthetically Pleasing Colors = Great Web Design
A well-thought-out color palette can go a long way. Over 40% of users will abandon a web page if it takes more than three seconds to load, and even more will abandon a page with a bright, flashy color scheme.
5. Social Media
If you showcase a well-designed preview of your site on social media, it has immediate intrigue for users. Social media marketing companies say that over 75% of companies who invested as little as six hours per week in social media saw an increase in web traffic and an attractive website link only reinforces that traffic.
Creating the perfect website experience takes planning and thought. There are countless web design services available to you, and these are just a few of the many helpful tips that they can offer you.
RiseFuel is a top web design company that can help you come up with your great web design, just reach out and let us know.