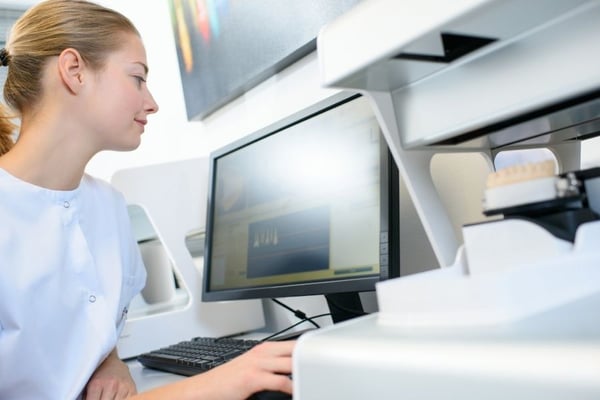 Do you own a dental practice that is in need of a practice management software solution?
In the modern healthcare industry, dental practice management software is an essential component of success. While every business is different and there is no perfect solution for all dental practices, there are several options on the market that provide a professional solution that clients and practices both love.
A majority of successful dental practices use practice management software in some form. According to a 2010 study from the California Healthcare Foundation, at that time 93 percent of practices were using practice management software solutions.
You can bet that number has only increased with time as more practices convert to modern technology.
They provide practices with a secure, cost-effective way to manage appointments and procedures that result in a better experience for patients and staff.
For practices that are looking to install a dental practice management software solution or move away from their current solution, there are many options on the market that can deliver excellent results.
Things To Consider When Choosing Practice Management Software
As you evaluate the dental practice management options, ask yourself these questions to evaluate the fit of each option you consider:
Do You Have Any Special Requirements?
While the most popular dental practice management packages are generally designed for general family dentistry practices, there are many solutions out there that are built for specific practice specializations and business types. Some practices will have specific requirements.
Take time to sift through the options and see if there is a dental practice management solution that caters to your exact needs. Many of the less popular options cater to very specific business types and could potentially be a better choice.
Software Functionality
Do you have any specific functional requirements that the software has to meet? Go into your research knowing what you need, what you would like to have, and where your business needs to improve.
Functionality considerations that you should take into account include your practice's clinical workflow, ease of scheduling, billing, and accounting features. Additionally, you should consider whether you want a cloud or server-based solution.
Dental Practice Management Software Integrations
Take into account all of the different technologies that you use that keep your practice running smoothly.
Most practices are using a combination of different technical solutions to deliver their services and it is important that you choose a software solution that is not only compatible with them but ideally integrates directly with them.
The types of tools that are often included in dental practice management software integrations include digital imaging equipment, patient communication, dental practice marketing, and data sharing tools.
Patient Communication and Support
For most practices, patient communication and support is a critical part of your business. Your customers expect that you will be responsive, accurate, and easy to deal with when booking appointments or reaching out for consultation.
Finding a system that meshes well with your current communication practices is an important consideration and one that will affect the daily operations of your practice.
Now that we've gone over some of the most important considerations for choosing a dental practice management system, let's go over some of the popular options that are out there today.
Here are our top software solutions for dental practices.
Ace Dental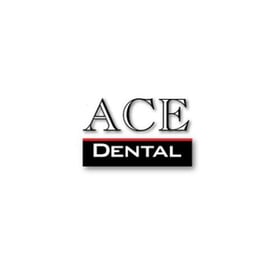 Ace Dental is one of the most popular dental practice management software systems today. The platform offers features that help with nearly every aspect of running a dental practice.
One of Ace Dental's stand out features is the ability to create patient ledgers that contain information about their treatment history, payment information, and insurance policy.
One big draw of Ace Dental is their feature that allows you to create both paper and digital insurance claims, making it incredibly flexible.
With Ace, you can also send patient statements through third-party billing provider Express Bill, so you never have to stuff an envelope again.
Ace Dental also features 3D restorative charts, periodontal charts, and full treatment planning options.
One downside of Ace Dental is that it is not a cloud-based solution and is only compatible with the Windows OS, making it a poor fit for practices that prefer Apple products.
Curve Dental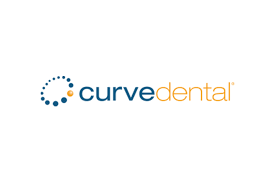 Curve Dental is a dental practice management solution that has become increasingly popular in recent years. It is a web-based solution, meaning that you can access your critical business data from anywhere with an Internet connection.
It's known for being easy to use and features extensive drag-and-drop options that allow you to customize the look and feel of your Curve Dental dashboards. .
While the company does offer email and telephone support, we found several instances of customers complaining online about receiving slow responses to their inquiries through email.
If you are looking for a powerful but simple solution that will require minimal additional training for your team, Curve Dental is an excellent choice.
Dovetail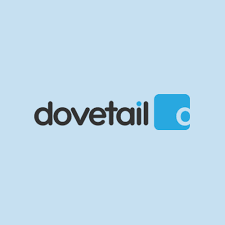 Dovetail is a cloud-based practice management solution that continues to impress with large updates with each passing year.
One of the biggest draws to their software is the focus on mobile features, including mobile payment integration that makes it easy for patients to pay outstanding invoices.
The software has a lot of depth, with many options designed for different business models and practice types. Additionally, the system connects you to a network of dentists and specialists, allowing you to share files, messages, and notifications within your network.
One of the downsides of Dovetail is that despite the advanced features within the software, there isn't a lot of training materials available on the website.
To find that, you'd have to find a third-party provider or familiarize yourself with the software as you go.
Dovetail is an excellent solution for any practice that wants a powerful option that can grow with their practice.
Solutionreach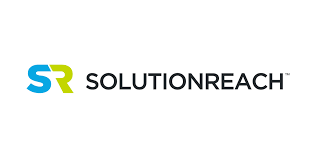 Solutionreach, which was formerly known as SmileReminder, has been a popular dental practice management software for more than a decade.
In recent years, the software has grown to encompass features for healthcare practices outside of dentistry, but their dental roots are still evident throughout the software.
Solutionreach has all of the bells and whistles that you would expect from a high-quality practice management solution.
For smaller dental health providers, it may be easy to get lost in all of the advanced features that Solutionreach offers, but it does give you plenty of room to grow.
One downside of Solutionreach is that it is on the more expensive end of the market. At $379 per month plus a $399 setup fee, it is definitely expensive enough to scare some customers away.
They also require a long-term contract and the monthly fee is negotiable, so don't be afraid to haggle for a better price. If you want to try it out without committing, a free demo is available to be scheduled with a rep from the company.
Solutionreach is a great choice for any dental practice that wants a reliable service with advanced dental marketing features.
The company is known for their excellent customer service, but their pricing does make it one of the more expensive options available today.
Dentrix

Dentrix has a reputation for being one of the most in-depth dental practice management software solutions available.
It's large number of advanced features and many integrations with popular hardware and dental software solutions have made it an increasingly popular choice in recent years.
Additionally, the company has placed a lot of importance on developing their mobile features, including appointment scheduling, mobile marketing for dentists, and mobile payments for modern practices.
One of the biggest draws to Dentrix is their advanced Lab Case Manager, which makes tracking and sending prescriptions simple. One of the downsides of Dentrix is that the software has a steep learning curve.
While there are some training materials available, it will take some time for you and your staff to become familiar with the software and incorporate it into your practice seamlessly.
Dentrix is a perfect choice for any dental practice that wants powerful software that integrates with the most popular dental tools and systems.
Choosing the Right Dental Practice Management Solution
There is no "right" answer regarding dental practice management solutions. Ultimately, the one that you choose depend on your practice and preferences.
There are many tried and true options that have been providing clean and efficient solutions to practices around the world for years.
However, there a number of small niche solutions that may be a better choice for some practices.