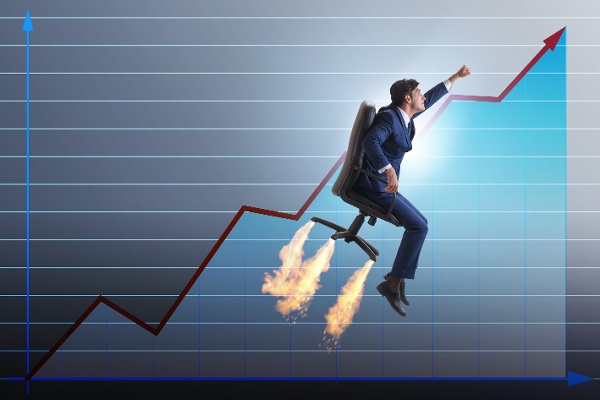 If you've been looking into revamping your sales procedures, there is a good chance that you have come across the term "sales enablement." The term has seen rapid growth in interest, as evidenced by the term's Google search trends over the last year.
It's been a hot topic in digital marketing circles as of late, and for good reason — sales enablement facilitates the alignment of sales and marketing practices. It provides sales organizations with the information, content, and tools that help them to engage with their prospects and customers more effectively.
Sales enablement focuses on providing your sales teams with the materials and tools that they need to track interactions with prospects and augment their sales processes.
Content must be developed specifically for certain points in the sales cycle, allowing sales reps to deliver relevant content that answers customer questions at exactly the right time. Tools and software play a huge role in sales enablement, which would not be possible in its current form without them.
Did you know that only 59.2% of companies currently practice sales enablement in some form? At RiseFuel, I work closely with many companies to help them implement beneficial sales enablement practices.
One of our first steps is to audit their current tools and software and see where the gaps are. Sales enablement requires a core group of tools that help you to manage relationships, improve your sales techniques, and effectively deliver sales materials and presentations to prospects.
A great baseline of sales enablement software will include:
Customer Relationship Management
Every sales team needs customer relationship management (CRM) software, even if they aren't actively engaging in sales enablement. CRM software allows you to track all interactions that you have with your prospects and customers, including one-on-one conversations and deliveries of marketing materials throughout the engagement process.
One of the areas where sales enablement shines is in its ability to allow sales reps to maintain more relationships and conversations with prospects than they would be able to without the assistance of tools. CRM sales enablement software is the first and most important investment that any company should make as they look to enact sales enablement practices within their organization.
Sales Training & Coaching
Practicing sales enablement will fundamentally change the way that your sales reps engage with prospects and customers. This means that they will absolutely need to receive additional training on not only using the software but how to incorporate these new tools reliably into their sales processes.
Sales enablement software is only effective when it is being used appropriately. Just because you have a CRM solution doesn't mean it is doing you any good if your sales reps are not keeping it updated with new information to the best of their ability.
While many software solutions will automatically track and update data, some will always require manual updates. What if a sales rep received a phone call on their personal phone that was not part of the system? A sales training and coaching system are absolutely imperative for long-term sales enablement success.
Asset & Content Management
Did you know that sales reps spend, on average, more than 400 hours per year searching for the right content? Content and assets play a key role in the sales enablement process.
You enable your sales reps with highly targeted content that speaks to a prospect's biggest concerns at various points in the sales cycle. That is the principle that sales enablement is based on.
With a handful of different personas, each going through 7-8 different steps in the sales process, that can mean a lot of content that you have to create and manage.
Creating that much content can be difficult. You'll want a system that handles the project management side of things and helps you organize your assets once they are complete.
Asset management and organization is critical for sales enablement success. Your teams need to be able to access the right content at the right time when engaging in sales. Giving them a system to do so is critical.
Outreach & Prospecting
If you rely on your sales reps or marketers to handle your outreach and prospecting, you'll want a software solution in place to help you do so. Whether you are conducting outreach via phone, email, social media, or another channel — you want to ensure that you can conduct it in an organized way.
Make sure you are giving your sales teams the tools they need to keep their sales pipelines full. The more help you can give them in this respect, the easier the sales will come once you have your assets and content in place as well.
Workflow Automation
Workflow automation is important. Because sales enablement mostly applies to inside sales teams, they spend a lot of time using sales enablement software and platforms that are disconnected. Finding any way that you can to automate their workflows and free up their time is extremely valuable on both a micro and macro level.
Solutions like Zapier make it easy to set up triggers for workflow automation. There are also a wealth of tools out there that are specific to sales workflow automation.
It's hard to make a recommendation without understanding the current processes that you have in place, but workflow automation software is always a good investment when it is a good fit.
Meeting & Presentation Management
Most teams that are using sales enablement practices are part of inside sales teams. Essentially, this means that the sale process is conducted in-office instead of sales reps going to the prospects like in traditional sales positions.
To do this efficiently, they'll need reliable meeting and presentation software. Preferably, the software should feature audio, video, conferencing, and screen sharing options so that your sales reps can adapt to all situations.
Sales Enablement Software Facilitates Success
Sales enablement just isn't possible with software to facilitate the process. Successful sales enablement operations require CRM software so that sales and marketing teams can track interactions with prospects, software to facilitate creating and organizing content assets, and sales-centric software to automate workflows and engage with prospects.
These categories represent a good baseline of enablement software solutions that every sales team should look to invest in when they begin to focus on improving their sales enablement practice.