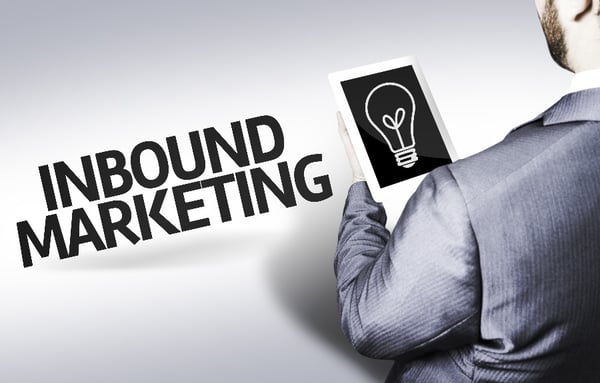 You know that inbound marketing is needed to move your business forward, which is why you decided to check into a few companies.
You were prepared to share your vision for advertising and promoting online, but you were unprepared to swallow inbound marketing costs that were well into the thousands.
So what exactly is inbound marketing and what are the costs involved?


What is Inbound Marketing?
Hubspot CEO Brian Halligan coined the phrase, "inbound marketing" to explain the process of businesses attracting new customers to products and services online.
Spreading buzz about a company's operation via inbound efforts usually involves a bit of content marketing, social media posts, and search engine optimization (SEO).
Some companies also conduct email marketing campaigns in which they strongly encourage potential customers to follow and support their brand.

Contrary to some who believe that inbound and outbound marketing are one and the same, the two terms are completely different.
Outbound marketing is all about pushing the service or product through channels. Inbound marketing seeks to create awareness by reversing traditional relations between customer and client.


The States of Inbound Marketing

There are four stages in the cycle of Inbound marketing process: attract, convert, close and delight. The attract stage focuses on making content visible to a particular group of people and attracting or drawing them to your website.

Many companies make the mistake of marketing to everyone who comes across its scope, but the central idea behind getting found is having the right clientele discover your service.
What good would it be to market the latest electronics to an audience that can care less about having a flip phone? None.

Figuring out who your audience is and getting discovered is the first step in the cycle that allows you to convert fans into prospective customers.
While it is relatively easy to convince someone to like your Facebook business page, it is not as simple to persuade them to purchase your product.
Such is the reason why the convert stage is so time-consuming.

Analyzing all your data and actions in a campaign is critical to know where and when you need to adjust your approach. It isn't enough to create a stellar process that grabs the attention of customers.
You must also make sure that the plan continues to be an effective avenue by which your business can grow revenue.
The analyzation process lets you take a step back and observe what you have already accomplished so that you can make improvements for future sales.


Inbound Marketing Tools
The primary reason why you may think that you need help with inbound marketing is due to the many intricate parts of the practice.
There are several tools associated with this marketing avenue that can either help or hurt your advertising efforts.
Here are four of the more common inbound marketing options that companies rely on for success in the market:


Blogs
They are informative and useful for brand advertisement. Blogs are go-to options when you want to present yourself as an authority on a matter.
Let's say you are a pediatrician. Instead of hoping that prospective patients take your word for being the best in your field, you should consider launching a blog that sheds light on your knowledge.
Delivering weekly posts that give readers tips on how to better care for their feet tells potential clients that you have experience.
The information also leads to better rankings with Google since the search engine often crawls websites for updated and useful information.
Blogs are, essentially, a win-win in the field of inbound marketing.

SEO
What is inbound marketing if it's not centered around search engine optimization (SEO)?
Yes, you want to present valuable information to the reader, but you also want the reader to find such information online.
SEO practices are all about structuring web pages in a manner that makes it easy for search engine crawlers to evaluate your site.
The tool also utilizes the benefits of keywords to convey the purpose of your web page to Google and other search engine robots.
All of these efforts connects you to the right audience so that your product has an increased chance of being in high demand, which is why we ask for help with inbound marketing in the first place.

SEM
Similar to SEO, search engine marketing (SEM) also seeks to increase a website's visibility online.
This form of inbound marketing, however, primarily relies on paid advertising to get the job done.
The following is important when determining SEM success:
Social Media
Keyword research and analysis to determine if the site can be indexed. How many times a website is indexed by search engines
Whois and other back-end tools.
Facebook, LinkedIn, Instagram and Twitter present significant opportunities for advertisement.
Such is the reason why inbound marketing specialists encourage business owners to establish social media presence in hopes of finding their niche of followers.
Content Production
Content creation is the process of generating topic ideas that appeal to your buyer persona, creating written or visual content around those ideas, and making that information accessible to your audience as a blog, video, infographic, or other format


The Inbound Process
Much of what makes up most of inbound marketing pricing is the complicated process involves following steps to the letter to find success.
Every inbound marketing plan requires businesses to attract customers, convert them into paying customers, close the deal, and then keep in touch with buyers for future revenue. All of these steps are lengthy and require many hours of work.
There is no way that you can get all of the nuts and bolts of inbound marketing down in one day, which is why you need a team or an agency to monitor progress regularly.
A team costs money, and you should look forward to paying lots of it if you want good inbound marketing but you get what you put in as the saying goes and when done correctly, you should obtain a 4 - 13x return on your investment as a minimum.


So How Much Does Inbound Marketing Cost?
When thinking about inbound marketing costs, you should consider percentages and not dollar signs.
A company that earns under $25 million annually typically reserves around 10 percent of its budget for inbound marketing efforts. Corporations that make over $25 million per year spend less than 10 percent on inbound efforts.

One would think that larger companies would spend more on online marketing efforts, but it's important to remember that inbound marketing is all about visibility.
Target doesn't need to be as intentional about being seen online as a neighborhood boutique would need to be since the masses know about the red circle with the dot in the middle.
Here are the biggest components of inbound marketing and their prices:
Inbound Marketing Plan & Strategy

- Depending on the length of time this covers (1 year vs. 3 years), the cost of building a marketing strategy will vary.


Content Production

- Blogging, premium offers, landing pages, CTAs, thank-you pages, multimedia, other content. A full-time content writer will cost your company

$35-55K in salary. Outsourced content writing runs around

$5K per month, though this can vary greatly depending on the writer's experience, and whether they're a freelancer or agency employee.


SEO - High-quality SEO will cost no less than

$1000 per month

PPC - PPC management pricing will take your monthly advertising budget into consideration. You can expect to pay at least

$1K per month for expert management.


Social Media Marketing

- A professional social media manager will offer their services for

$4-7K per month

on average. Working with an inbound marketing agency or insourcing your social media can bring that down to

$1-2K per month.


Software

- CMS, CRM, marketing automation, and email marketing software like HubSpot can all make your life

incredibly

easy.


Lead Generation & Nurturing

- Cost per lead will vary by industry and company, however, the average cost per inbound lead in 2019 was

$165. Lead management, nurturing, and scoring are usually handled by a marketing automation agency and the software you choose to use.
With Inbound Marketing, You Get W
hat You Pay For
Some digital marketing firms may say they can do your inbound marketing for a very small amount each month. But are they offering you the full package?
Some agencies may only offer to create a blog for you, but not post in it. They may have design services, but won't create infographics for you. And they may claim to know SEO, but don't have a clue about keyword research.
On the other hand, some marketing companies say they will do everything for you... and they will, but at what cost? Companies that only offer one-size-fits-all marketing plans at the cost of thousands per month just simply won't work for your business.
Look for a full service inbound marketing agency that offers everything from SEO to copywriting, marketing and content creation.
We offer all of these services, and our prices are reasonable -- and flexible. We research your industry and market thoroughly to create a strategy that works and produces leads and grows revenue.
Choose an Inbound Marketing Partner That Knows How to Increase Your ROI
At Risefuel, we know how to wisely invest your budget in inbound marketing efforts that will dramatically drive up your return on investment.
We understand that your budget may be limited, and we're determined to make the most of your money.
Our team of experts with work closely with you to create compelling content to attract prospective customers, build links to your website, manage your paid advertising and make the most of each and every visitor by nurturing them to become customers.
Contact us today for a free quote.